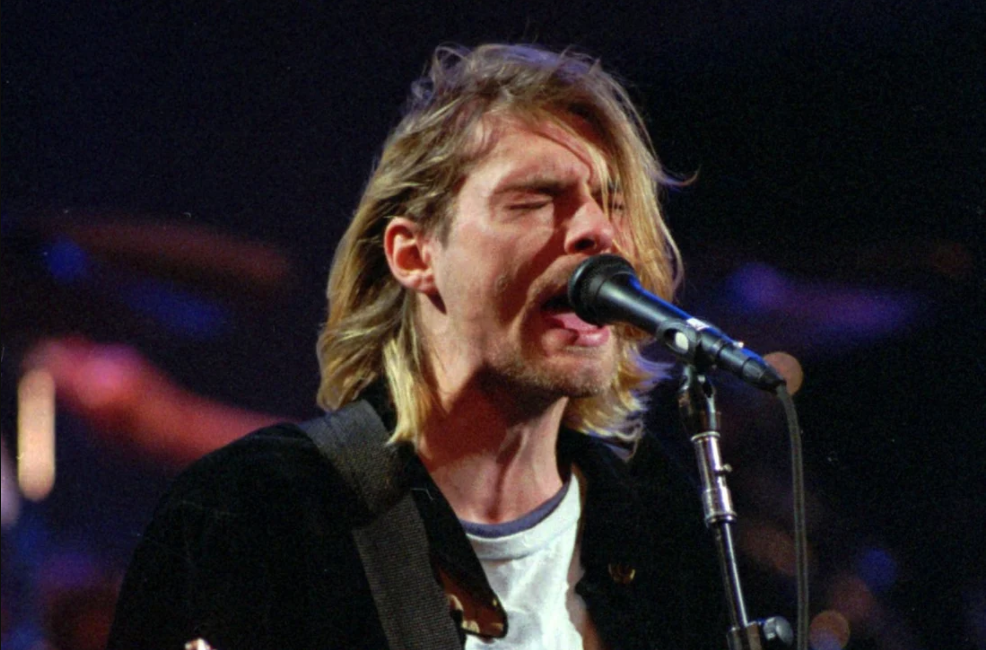 ---
Twenty-seven years ago, Nirvana frontman Kurt Cobain joined the list of fallen rock stars whose early deaths seemed foretold. Cobain's loss was one that robbed music fans of one of the most sensational artists of the era.
The rock star's death, in April 1994, was officially ruled as a suicide by a self-inflicted gunshot wound to the brains with a six-pound Remington 20 gauge shotgun.
According to Rolling Stone, Cobain's body was discovered on April 8, three days after his death, in a greenhouse above the garage of his home in Seattle, Washington. Across his chest lay the 20-gauge shotgun with which the 27-year-old singer, guitarist and songwriter ended his life. Cobain had been missing for six days.
A hand-written note was found next to his body.
Suicide Note:
The Nirvana rock star's suicide note has fuelled conspiracy theories since his death in 1994. While some fans suggest it was Cobain's mental illness (manic depression) that took his life, others point out that his family has a history of suicide – he was the third male in his family to take his own life. There is also the issue of substance abuse and it has been suggested that heroin addiction made him pull the trigger. He also had trouble dealing with stardom as he mentioned in his suicide note – which was addressed to Cobain's imaginary childhood friend.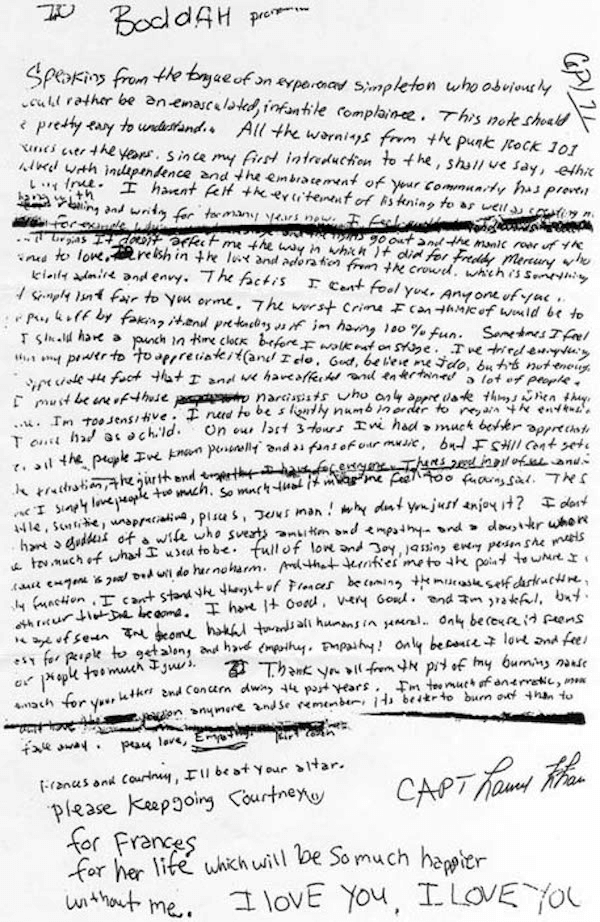 Read the transcription of the suicide note here:
"To Boddah
Speaking from the tongue of an experienced simpleton who obviously would rather be an emasculated, infantile complain-ee. This note should be pretty easy to understand.
All the warnings from the punk rock 101 courses over the years, since my first introduction to the, shall we say, ethics involved with independence and the embracement of your community has proven to be very true. I haven't felt the excitement of listening to as well as creating music along with reading and writing for too many years now. I feel guilty beyond words about these things.
For example, when we're backstage and the lights go out and the manic roar of the crowds begins., it doesn't affect me the way which it did for Freddie Mercury, who seemed to love, relish in the love and adoration from the crowd which is something I totally admire and envy. The fact is, I can't fool you, any one of you. It simply isn't fair to you or me. The worst crime I can think of would be to rip people off by faking it and pretending as if I'm having 100% fun. Sometimes I feel as if I should have a punch-in time clock before I walk out on stage. I've tried everything within my power to appreciate it (and I do, God, believe me, I do, but it's not enough). I appreciate the fact that I and we have affected and entertained a lot of people. It must be one of those narcissists who only appreciate things when they're gone. I'm too sensitive. I need to be slightly numb in order to regain the enthusiasms I once had as a child.
On our last 3 tours, I've had a much better appreciation for all the people I've known personally, and as fans of our music, but I still can't get over the frustration, guilt and empathy I have for everyone. There's good in all of us and I think I simply love people too much, so much that it makes me feel too fucking sad. The sad little, sensitive, unappreciative, Pisces, Jesus man. Why don't you just enjoy it? I don't know!
I have a goddess of a wife who sweats ambition and empathy and a daughter who reminds me too much of what I used to be, full of love and joy, kissing every person she meets because everyone is good and will do her no harm. And that terrifies me to the point where I can barely function. I can't stand the thought of Frances becoming the miserable, self-destructive, death rocker that I've become.
I have it good, very good, and I'm grateful, but since the age of seven, I've become hateful towards all humans in general. Only because it seems so easy for people to get along that have empathy. Only because I love and feel sorry for people too much I guess.
Thank you all from the pit of my burning, nauseous stomach for your letters and concern during the past years. I'm too much of an erratic, moody baby! I don't have the passion anymore, and so remember, it's better to burn out than to fade away.
Peace, love, empathy.
Kurt Cobain
Frances and Courtney, I'll be at your altar.
Please keep going Courtney, for Frances.
For her life, which will be so much happier without me.
I LOVE YOU, I LOVE YOU!"
Broken Heart and Broken Bones:
The loss of the talented musician remained unimaginable for his fans as well as all those who knew him personally.
"I remember the day after that I woke up and I was heartbroken that he was gone," Nirvana drummer Dave Grohl recalled. "I just felt like, 'Okay, so I get to wake up today and have another day and he doesn't.'"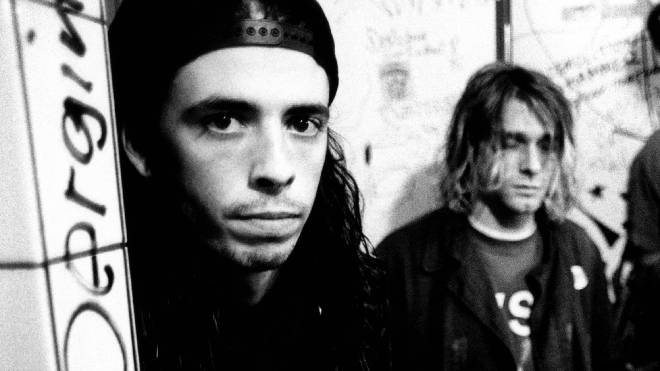 Cobain's wife Courtney Love, from her, recorded a message to Kurt's fans days after his death:

"I'm laying in our bed, and I'm really sorry. And I feel the same way you do. I'm really sorry you guys. I don't know what I could have done. I wish I'd been here. I wish I hadn't listened to other people, but I did. … And I have to go now. Just tell him he's a f*cker, OK? Just say 'f*cker." "You're a f*cker." And that you love him."
Nirvana's bassist Krist Novoselic, in his eulogy given at a memorial two days after Kurt was found dead:

"On behalf of Dave, Pat, and I, I would like to thank you all for your concern at this time. We remember Kurt for what he was: caring, generous, and sweet. Let's keep the music with us. We'll always have it. Forever. Kurt had an ethic towards his fans that was rooted in the punk rock way of thinking. No band is special, no player royalty. But if you've got a guitar and a lot of souls just bang something out and mean it. You're the superstar. Plugged in the tones and rhythms that are uniquely and universally human: music. Heck... use your guitar like a drum, just catch the groove and let it flow out of your heart. That's the level Kurt spoke to us on: in our hearts, and that's where he, and the music, will always be, forever."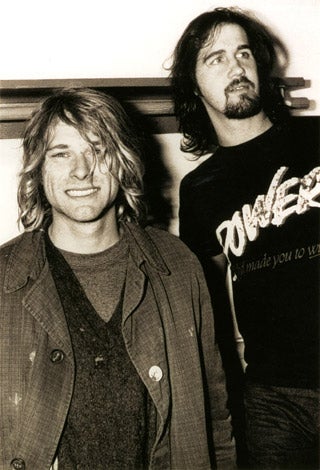 Rise to Fame:
Cobain, along with Krist Novoselic, formed Nirvana in 1987. The band soon became the premiere musical icon of Generation X as it transformed the music scene in America with albums that combined heavy metal with punk and cynic sensibility. Cobain came to be hailed as the voice of his generation with his angst-fouled songwriting and repugnance to rigorous social rules.
Cobain was the embodiment of the rock genre and his anti-establishment approach to fame was celebrated by people the world over. His rise to stardom was unexpected and rapid; perhaps that is what made him one of the most idolized musicians of all time.
In an interview with the New York Times, Michael Azerrad, the author of 'Come as You Are: The Story of Nirvana' said, "Nirvana will be remembered for revolutionizing the state of rock 'n' roll in the 1990s, pulling it away from a processed, rather synthetic sound and returning it to something more sincere."
Cobain's Gender-Subversive Style:
According to sources, the grunge style was created in response to Cobain's eccentric identity and surprising fashion choices. Cobain was fearless when it came to his attire. He wore flannel pyjamas to his own wedding, rocked the stage in silk pyjamas and oversized sweaters, wore his floral gowns and his signature Christian Roth sunglasses wherever he would go, and he painted his nails for magazine shoots.
Cobain's eccentric dressing paved way for stylistic freedom across all genders and encouraged all to embrace the blurred lines of sexuality.
"Kurt Cobain was the antithesis of the macho American man," The Fader editor Alex Frank told Vogue in 2014. "At a time when a body-conscious silhouette was the defining look, he made it cooler to look slouchy and loose, no matter if you were a boy or a girl."
Remembering Kurt Cobain:
Cobain's suicide marked the end of the grunge movements for music fans of Generation X.
The permanently weary-eyed Cobain remains an icon of the era years after his death and is the subject of a number of posthumous works, including the book Heavier than Heaven: A Biography of Kurt Cobain (2001) by Charles R. Cross and the documentaries Kurt & Courtney (1998) and Kurt Cobain: Montage of Heck (2015).
In 2014 Nirvana was inducted into the Rock and Roll Hall of Fame.
At the time of his death, Cobain had a net worth of $150 million and was arguably one of the world's most famous rock stars.
COMMENTS
Comments are moderated and generally will be posted if they are on-topic and not abusive.
For more information, please see our Comments FAQ