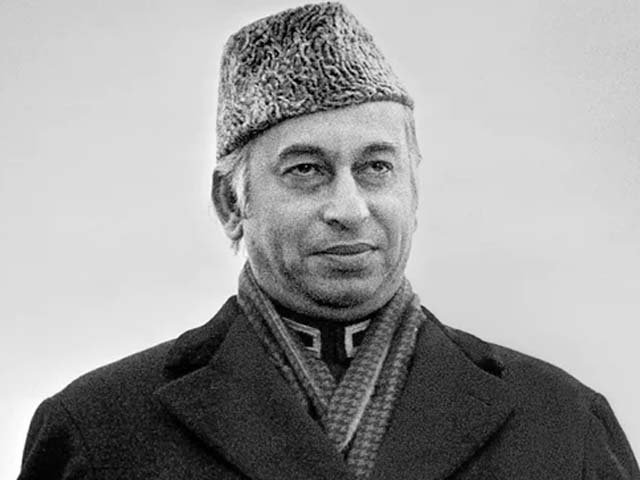 ---
KARACHI:
The rulers should adopt the policies of Shaheed Zulfiqar Ali Bhutto to bring out the country from the economic crisis and other issues, said Sindh government spokesperson Murtaza Wahab on Sunday.
He was speaking at public gatherings held at Gizri and Hazara Colony to mark the death anniversary of Pakistan Peoples Party (PPP) founder and former Prime Minister Zulfiqar Ali Bhutto.
"Bhutto lives on [in] the hearts of the people due to his pro-people policies," Wahab told the gatherings.
Wahab said that April 4 is the darkest day in the history of Pakistani politics when an elected prime minister was executed.
"Shaheed Bhutto made the country's defence invincible and made uncountable efforts for Pakistan," said Wahab, adding that Bhutto has the honour of securing the release of 125,000 Pakistani prisoners of war from India.
Read: 13th death anniversary in Garhi Khuda Bakhsh
He said that the credit of providing the country with a constitution, establishing Pakistan Steel Mills and making Pakistan a nuclear power goes to Bhutto.
He said that the dictators hanged Bhutto but they could not bring him out from the people's hearts.
Wahab claimed that Bhutto was a global leader and his execution caused a loss not only to Pakistan but to the entire Muslim world. He said that thousands of devotees visit Garhi Khuda Bakhsh every year to pay tribute to Shaheed Bhutto but these gatherings were postponed due to the current situation of coronavirus.
He said that Pakistani politics still revolves around Bhutto's way of politics. The participants of the ceremony recited prayers for the eternal peace of Bhutto.
COMMENTS
Comments are moderated and generally will be posted if they are on-topic and not abusive.
For more information, please see our Comments FAQ