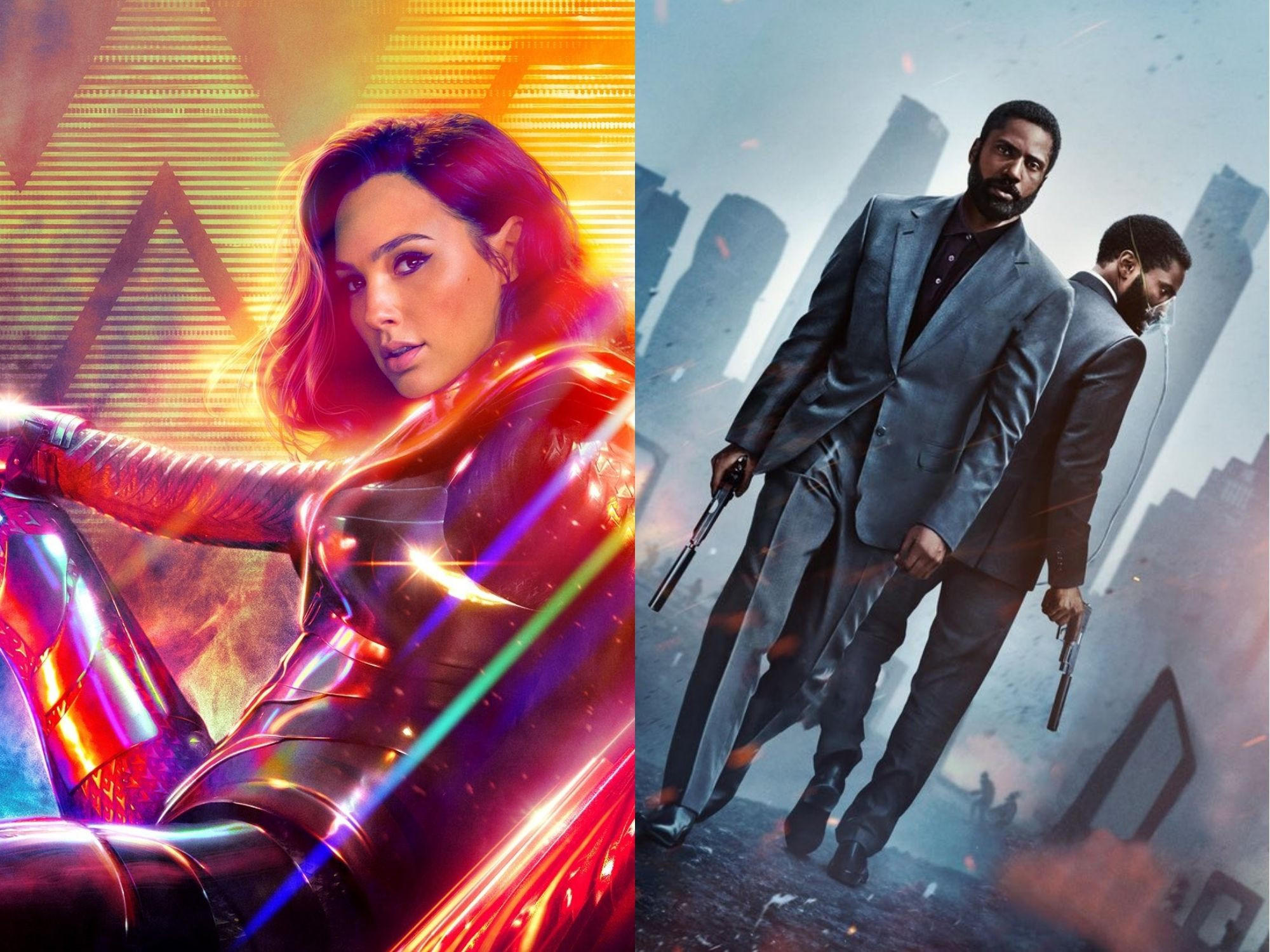 ---
After nearly 150 million Covid-19 vaccinations administered in the US, movie theatres have gradually started reopening and getting back on track. Following a yearlong wait, film fanatics can finally head to cinemas and watch their recently released favourites. Securing a position on the list of the top 20 highest-grossing movies between March 2020 and March 2021, action thriller Tenet, comic spectacle Wonder Woman 1984 and animated comedy The Croods: A New Age have made the cut, reported Entertainment Weekly.
The shutting down of movie theatres caused much damage to the entertainment world, starting from billion dollars being lost in ticket sales to everything related to the film industry coming to a halt. As a matter of fact, this marks as the first longest stretch in five decades, where no studio film grossed more than $59million in one year.
The recession of people shifting from regular movies to those of midrange has forced Hollywood to "recaliberate and re-evaluate" its definition of successful box office numbers, according to Comscore analyst Paul Dergarabedian, with pandemic-era box office trends shutting some major doors while opening new ones.
As theatrical recession restricted the amount of people who could actually watch films in theatres throughout 2020, most people stuck with the usual action thrillers and family-friendly movies they're used to, with a handful of moderately budgeted and adult-oriented projects squeezing their way into the top 20 list too. These included Unhinged, The Little Things, The Marksman, Honest Thief, News of the World, Let Him Go, and the recent released Nobody.
The family films became a rather dominant force, supporting recent films like The Croods 2, Tom & Jerry and lastly, Raya and the last Dragon, all due to streaming platforms being feasible for people in quarantine as well as those who viewed the movies on the silver screen with their families.
While we hope for 2021 to catch up to the pre-Covid pace of theatrical attendance, Dergarabedian is hopeful that 2022 "will be the year that tells us if there will be the potential for a return to the pre-pandemic levels of movie theater revenues" and, on a more serious note, "moviegoer enthusiasm" for what studios are throwing weight behind in the first place.
The list revealed by EW consists of Tenet at $58.2M, The Croods: A New Age at $56M, Wonder Woman 1984 at $45.9M, Tom & Jerry at $37.3M, Raya and the Last Dragon at $28.7M, The New Mutants at $23.9M, The War With Grandpa at $21M, Unhinged at $19.8M, Monster Hunter at $15M, The Little Things at $14.9M, The Marksman at $14.8M, Honest Thief at $13.7M, News of the World at $12.6M, Chaos Walking at $11.5M, Come Play at $10.5M, Let Him Go at $9.4M, Freaky at $9M, Nobody at $6.8M, Fatale at $6.3M and lastly, Promising Young Woman at $6M, respectively.