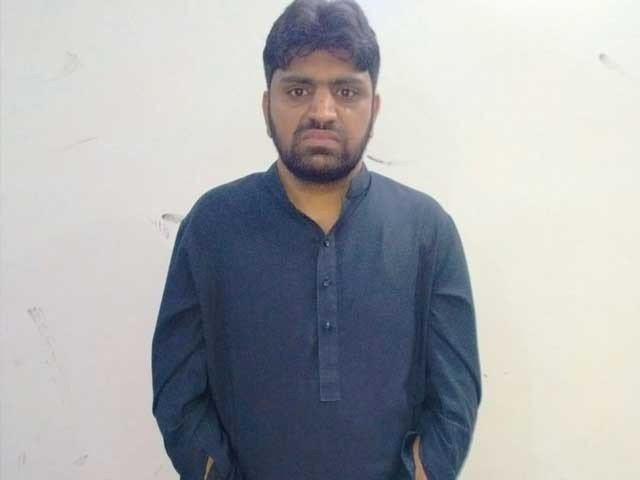 ---
LAHORE:
Federal Investigation Agency (FIA) arrested a suspect allegedly linked with a child pornography ring, in Lahore on Friday.
The suspect, identified as Ihtesham Siddiq, was detained from a prominent housing society by the cybercrime circle of FIA on the information given by an affected child.
Siddiq reportedly belongs to Kharian but is residing in Lahore. The personnel claimed to have recovered a large number of inappropriate photos and video clips from the suspect's possession.
According to the law enforcement agency, the suspect is a part of a child pornography ring. It added that Director FIA Abdul Rab Chaudhry had received a tip-off regarding the suspect's involvement in befriending children through social media, entertainment and gaming channels.
The report added that the detained man had been involved in uploading indecent photos of children online.
Also read IHC rejects bail plea of man accused of child pornography
During the investigation, the cybercrime cell approached the local court, following which the suspect was remanded into custody.
The cell further said forensics were being carried out on Siddiq's cellphone and laptop, saying doing so would likely determine the suspect's links with an international child porn ring,
In January, Islamabad High Court rejected the post-arrest bail plea of a suspect accused of child pornography, ruling that the instigation and distribution of such heinous content were patently offensive and extremely as well as atrociously harmful for society.
"We must not normalise and ignore its far-going consequences in society and its children. The impact of child pornography on society is remarkable and enforces the normalisation of child exploitation by way of providing them safety and protection. The impact of child pornography on children is unimaginable and has a long-term daunting consequence on the child," the judge was quoted as saying.
COMMENTS
Comments are moderated and generally will be posted if they are on-topic and not abusive.
For more information, please see our Comments FAQ