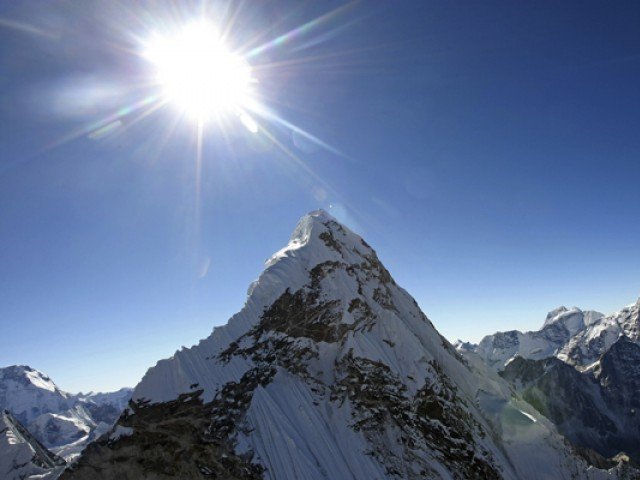 ---
ISLAMABAD:
The United Nations Educational, Scientific and Cultural Organisation's Islamabad chapter in collaboration with the Canadian High Commission in Pakistan conducted a series of awareness-raising sessions on Thursday to improve reporting on climate change.
The session resulted in the setting up of a Cohort for Climate Change Conversations Forum, to improve reporting on climate change in Pakistan's general and digital media.
Sixty online content creators, photographers, journalists and podcasters from across the country participated in the sessions, established links and networks to increase reliable information on meteorology in Pakistan.
The purpose of the session is to provide participants information on climate change, increase knowledge on climate change issues and improve the reporting skills of journalists and online content creators across Pakistan on climate change and resolve environmental problems, including natural solutions such as replanting.
Canadian High Commissioner, Wendy Glamor, encouraged the participants to use both traditional and social media as important sources of information to bring about a positive change.
The creation of the forum is an important step in educating people across the country about the effects of climate change and providing credible information to promote mitigation activities.
Climate change has profound implications upon social and cultural aspects of our lives. This is already evident in other issues, including climate-based migration and urban sprawl. Women and other disadvantaged groups are particularly affected by resource scarcity and environmental degradation.
Published in The Express Tribune, April 2nd, 2021.
COMMENTS
Comments are moderated and generally will be posted if they are on-topic and not abusive.
For more information, please see our Comments FAQ