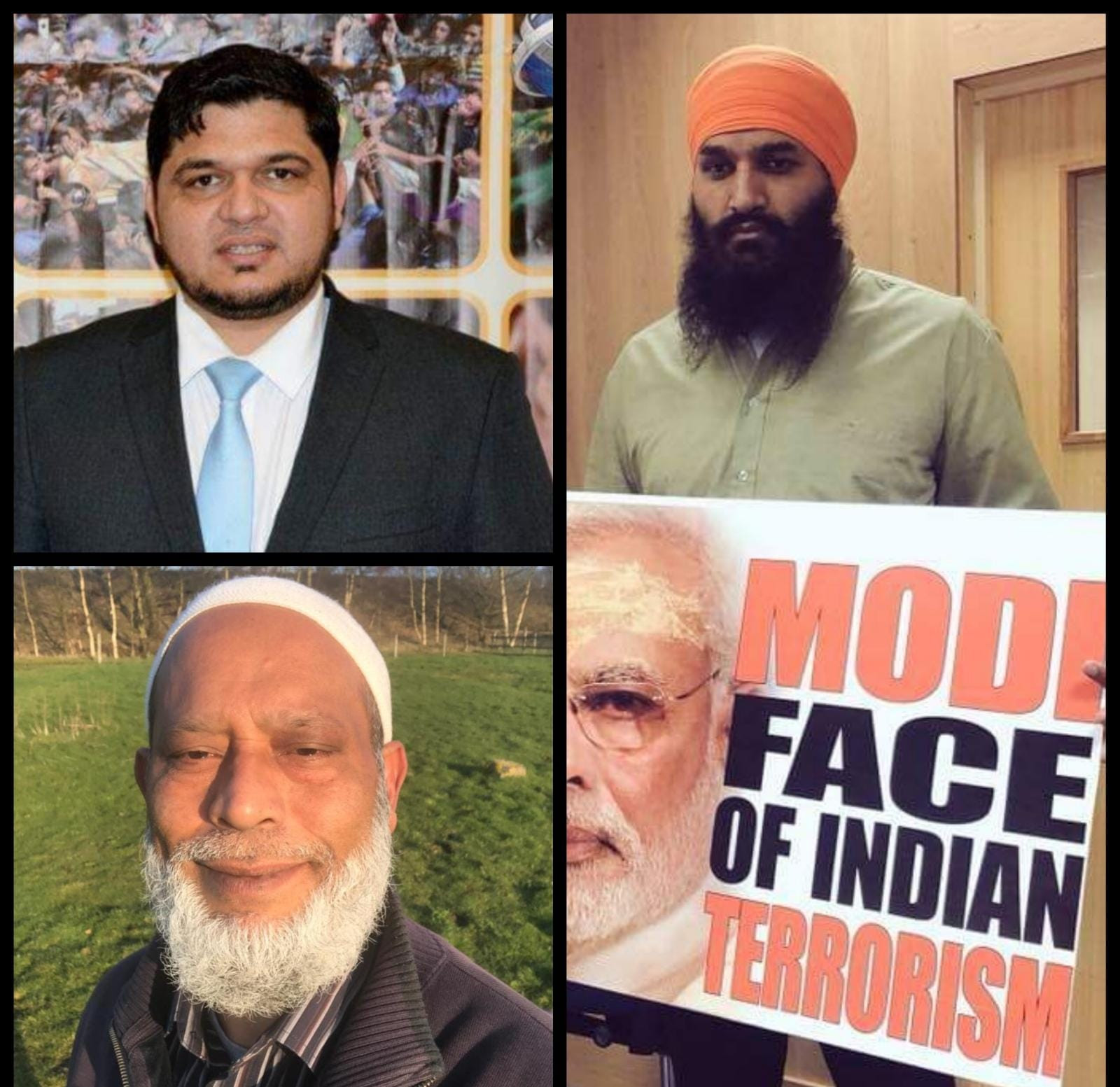 ---
BIRMINGHAM:
Pakistani-Kashmiri, Bangladeshi and Sikh rights groups have vowed to stage demonstrations across the United Kingdom (UK) on Indian Prime Minister Narendra Modi's scheduled visit to attend G7 summit 2021.
Tehreek- e- Kashmir TeK (UK) President Raja Fahim Kayani, Dalkhalsa Chairman Gurcharan Singh, and Former Councillor and Chief Advisor of British Bangladeshi Community Alliance, Mozaquir Ali held a discussion on Wednesday to chalk out the campaign under the banner of United Front against Modi, on the occasion of his scheduled visit to the UK in the Coastal Town of Carbis Bay Cornwall to attend the G7 Summit being held on June 11-13.
Also read: US raises concerns at 'significant' human rights violations in India
Mozaquir Ali expressed continued unequivocal support to the cause and plight of the people of Indian Illegally Occupied Jammu and Kashmir (II0JK) until they achieve the right of self-determination, a fundamental right long recognised by the United Nations but yet to be realised.
Ali said that the people of IIOJK continue to suffer inhuman atrocities meted against them and have been cut off from rest of the world since August 5, 2019, when article 370 and 35A of the Indian Constitution were abrogated the Modi administration and imposed curfews. Since then they continue to live under constant curfew and total lockdown, he added.
He further said that Kashmiris are subjected to an inhuman and extended lockdown, flagrant disregard for human rights and mass use of detention without charge or trials.
"We cannot remain silent because of political and economic interests whilst people of Kashmir are being sacrificed on alter of our greed," Ali said.
Also read: India should create enabling environment for dialogue: Qureshi
TeK UK President Kayani, speaking on the occasion, said that it is outrageous that British Prime Minister Boris Johnson is prepared to welcome Narendra Modi to the G7, whose brutal army has killed more than 100,000 innocent Kashmiris since 1990 and who is also referred to as "Butcher of Gujarat" and at one point was banned from entering the UK.
Kayani further said that the world was aware of the heinous and punishable crimes perpetrated by BJP-RSS regime led by PM Modi in the occupied Himalayan valley. India's crimes against humanity are highlighted by the world media, influential parliaments, and civil society.
He went onto add that now India is systematically paving the way for settler colonialism in II0JK by forced demographic change, institutionalising a system of domination over indigenous populations, and obviating the people's exercise of their right to self-determination.
Kyani added that these changes are clear violations of international human rights and humanitarian law, as well as India's international and domestic obligations.
Dalkhalsa Chairman Gurcharan singh, representing Sikh's in the UK, said that he would like to call on the British people to oppose PM Modi's visit to the UK. "Modi is a fascist dictator whose sole aim in politics is Hindu supremacy and creation of a Hindu state."