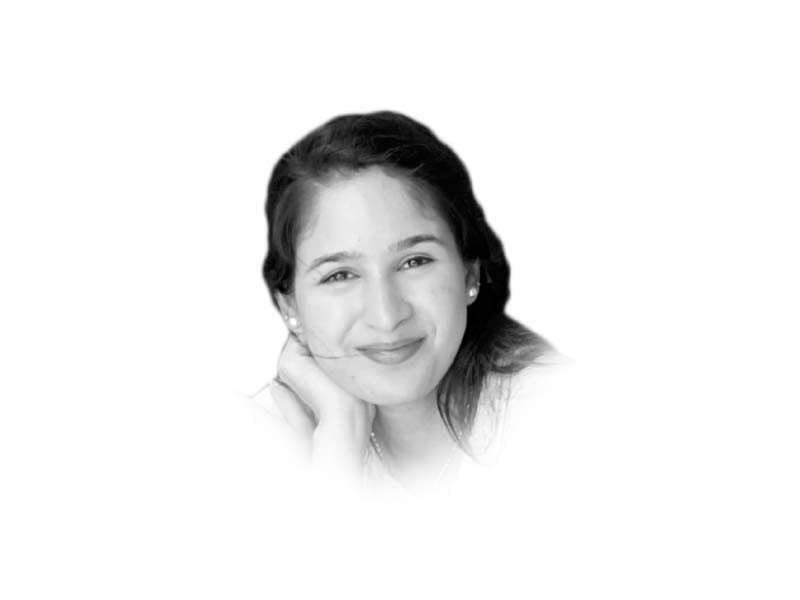 ---
As I stepped inside the gender-based violence (GBV) court in Karachi, a male lawyer repulsively called me out for not covering my head with a dupatta despite being appropriately dressed for court with a white dupatta hanging around my neck and an oversized black coat covering my upper body. In an attempt to defeat the collective ignominious stares extended towards me in the courtroom, I disregarded his assertive command and confidently proceeded to sit at the front seat of the court room.
This is not the first occasion where I had to face discrimination based on my gender, oftentimes a learned judge will not give me the right of audience despite being prepared to argue my case. No doubt remains that there is a gender bias and discrimination even in GBV courts and there is an urgent need to address it.
While there are structural barriers in criminal justice system's (CJS) response to GBV crimes, the most impactful one is the deeply embedded regressive mindset that withholds a survivor or their family from accessing justice. Survivors of sexual violence are not only hurt physically but also psychologically and emotionally. Therefore, they require special care, but it is rarely extended towards them.
Despite the establishment of Asia's first ever GBV courts in Pakistan and special GBV mechanisms such as witnesses' waiting rooms, video-link evidence, etc, the conviction rate in GBV crimes remains as low as 3% and cases are not expedited. Survivors and complainants have to go through a long and tiresome process, where they often lose out on their daily wages on case hearing dates. As a result, they give up their pursuit for justice and their faith in the CJS. This defuncts the purpose behind the establishment of the GBV courts.
To add insult to injury, a significant number of GBV crimes remain unreported. When a rape survivor does come forward, they go through re-victimisation at the hands of the CJS. A horrid example would be the extralegal two-finger test (TFT) that is conducted on female survivors in their medico-legal examination. In a recent landmark judgment in Atif Zareef Vs The State, the Supreme Court held that the TFT is unconstitutional and illegal in light of our Constitution and modern forensic science. Moreover, the top court held that the status of hymen is irrelevant because it can be torn due to several reasons such as cycling, among other things.
Additionally, often the accused counsels put forth wicked questions to the survivors and complainants, targeting their character and tarnishing their dignity in order to discredit their testimony by outlining that the survivor is of immoral character or easy virtue. The apex court also held that, ''even if the victim of rape is accustomed to sexual intercourse, it is not determinative in a rape case; the real fact-in-issue is whether or not the accused committed rape on her.''
Several legislations such as the Criminal Law (Amendment) (Offences Relating to Rape) Act 2016, Sindh Domestic Violence (Prevention and Protection Act) 2013, The Sindh Child Marriage Restraint Act 2013, etc. exhibit the progressive enactment of law by the federal and provincial governments.
However, it's necessary to fix the deeply ingrained gender discrimination in our society through gender sensitisation training, comprehensive understanding of various laws and sensitivity towards women's human rights. All those practicing in GBV courts (including judges, lawyers and prosecutors) should undergo trainings, the curriculum of which should be made public and approved by the government with the help of civil society organisations. The accused and survivor should be given an equal and fair opportunity to argue their cases.
In hindsight, I regret emboldening the male lawyer with my silence. I should have stood up for myself, when no one in the GBV court stood up for me.
Published in The Express Tribune, April 1st, 2021.
Like Opinion & Editorial on Facebook, follow @ETOpEd on Twitter to receive all updates on all our daily pieces.
COMMENTS
Comments are moderated and generally will be posted if they are on-topic and not abusive.
For more information, please see our Comments FAQ