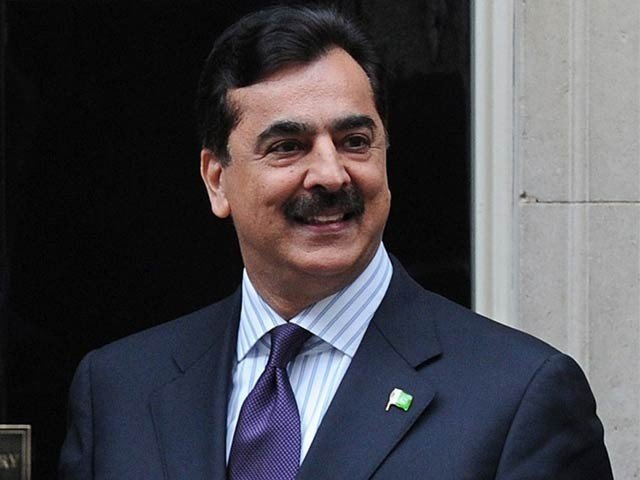 ---
ISLAMABAD:
Pakistan Muslim League-Nawaz (PML-N) and Jamiat Ulema-e-Islam-Fazl (JUI-F) agreed on Wednesday to not approve of Yousuf Raza Gilani's appointment as the leader of the opposition in the Senate.
The agreement came as PML-N's Shahid Khaqan Abbasi met JUI-F's Abdul Ghafoor Hyderi in Islamabad.
During the meeting, Abbasi was reported to have inquired about the health of the Pakistan Democratic Movement (PDM) chief Maulana Fazlur Rehman and discussed the situation emerging out of Gilani's appointment.
It was agreed during the consultation that the parties forming the alliance were dismayed at Pakistan Peoples Party's (PPP) approach in getting Gilani appointed.
Also read Gilani names PPP's Naik, PML-N's Tarar for parliamentary committee
The two leaders also agreed that the parties in the PDM will have to come up with a strategy to bring forth their leader of the opposition. The PML-N leader said that they will also consult with other parties regarding the opposition leader.
On March 26, Gilani was appointed on the post, hours after he filed the application for his candidacy, in what appeared to be the final nail in the coffin of his party's shaky alliance with the PML-N.
Following the development, PML-N leader Ahsan Iqbal told reporters in Lahore that by applying for the slot, the PPP had dented the alliance.
PPP had 21 seats in the upper house and was assured of support by the Awami National Party (ANP), Jamaat-e-Islami (JI) and the Balochistan Awami Party (BAP) amongst others. The PML-N had 18 seats, whereas the JUI-F had five.
COMMENTS
Comments are moderated and generally will be posted if they are on-topic and not abusive.
For more information, please see our Comments FAQ