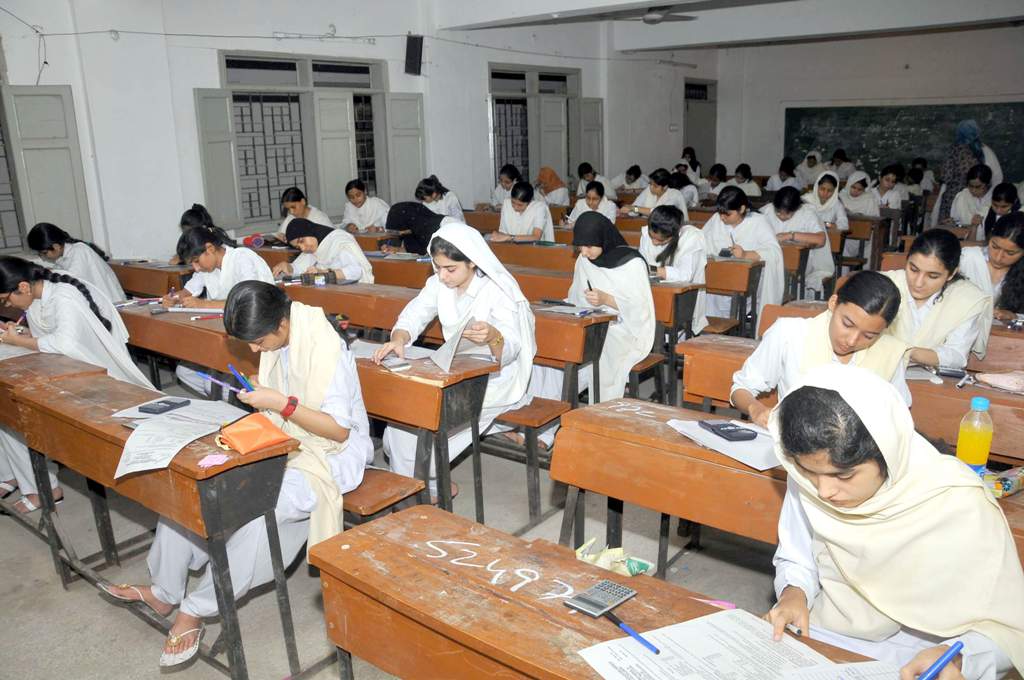 ---
ISLAMABAD:
Federal Minister for Education Shafqat Mahmood has informed the National Assembly's Standing Committee on Federal Education and Professional Training that the government has decided not to allow any student to be promoted to the next class without passing the examination this year.
The minister also apprised the NA standing committee meeting, headed by Chairman Mian Najibuddin Awaisi, that the government is launching a 'matric tech' project under which students could develop skills. "For the purpose, we are setting up laboratories in 15 schools on a trial basis."
Mahmood said that last year students were promoted to the next class without appearing for the examinations, however, "this year we will conduct 'A' level, 'O' level as well as Class IX and X exams".
During the meeting, Hyderabad Institute of Technical and Management Sciences Bill 2020 and PAF Air War College Institute Bill 2021 were tabled.
The committee passed both the bills after reviewing them.
It also reviewed the report on the proposed Public Sector Development Programme (PSDP) of the Ministry of Education for financial year 2021-22.
The education minister briefed the committee on the PSDP.
Mahmood informed the meeting that the government has decided that the national curriculum will be taught in madrassas. "About 4,000 madrassas have been registered."
Mahmood said that for the first time in the history of the country "we have developed a uniform curriculum, which has been adopted by Punjab and Khyber-Pakhtunkhwa, while Balochistan has almost adopted it".
He said that it has not yet been adopted by Sindh, however, "negotiations are under way with them". "Azad Kashmir and Gilgit-Baltistan have also adopted the national curriculum."
He said that a plan is being devised for the upgradation of National College of Arts.
Regarding the closure of schools due to the coronavirus, Mahmood said, "We did not close schools easily." In a lighthearted manner, he said, "Where schools close, children call me king."
Mahmood also said that Pakistan is building an institute of education.
The committee, after reviewing the budget proposals, approved them.
The meeting also considered NCS Institute of Sciences Bill 2021. The committee deferred the bill for the next meeting.
The MNAs appreciated the efforts of committee member Mehnaz Akbar Aziz for tabling the bill banning corporal punishment of children, which was approved by the National Assembly.
The committee chairman congratulated Mehnaz and welcomed the passage of the bill by the lower house of parliament.
Mahmood said, "This is a good bill."
MNA Andalib Abbas said, "We appreciate Mehnaz for making a brilliant effort."
Mehnaz said, "This is a great victory for Pakistan. Now, this bill will be presented in the Senate."
COMMENTS
Comments are moderated and generally will be posted if they are on-topic and not abusive.
For more information, please see our Comments FAQ