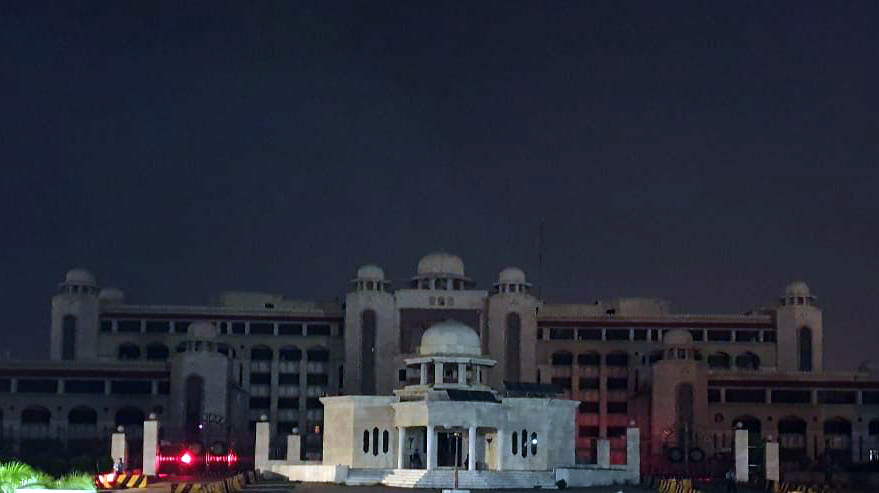 ---
On the instructions of Premier Imran Khan, the lights of Prime Minister Office were switched off on Saturday for an hour to observe Earth Hour.
To conserve energy and show commitment towards earth, non-essential lights in homes and other buildings were turned off across the country from 8:30pm to 9:30pm.
In his remarks, PM Imran said that improving environment was the top priority of the government.
He appealed to the people to support the government in its efforts for a clean and pollution free environment.
Earth Hour is WWF flagship global environmental movement.
Earth Hour has become one of the world's largest grassroots movements for the environment, inspiring individuals, communities, businesses and organisations in more than 180 countries.
Historically, Earth Hour has focused on the climate crisis, but more recently, it has strived to bring the pressing issue of nature loss to the fore.
The aim is to create an unstoppable movement for nature, as it did when the world came together to tackle climate change.
COMMENTS
Comments are moderated and generally will be posted if they are on-topic and not abusive.
For more information, please see our Comments FAQ