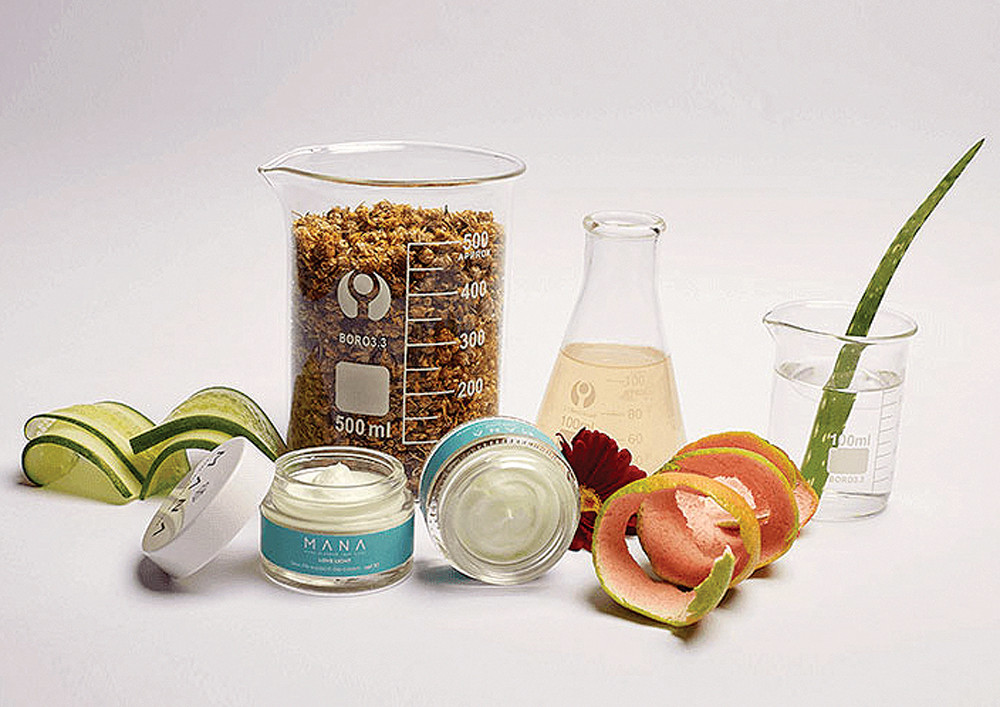 ---
Using the right kind of moisturiser for your skin can help maintain its balance, boost your hydration levels while bolstering your skin barrier. Some of Pakistan's best skincare brands have designed face creams to hydrate, replenish, nourish and improve your skin texture. From a lightweight gel to a night cream that promises better looking skin, here are some of the best face cream formulas made in Pakistan and worth investing in.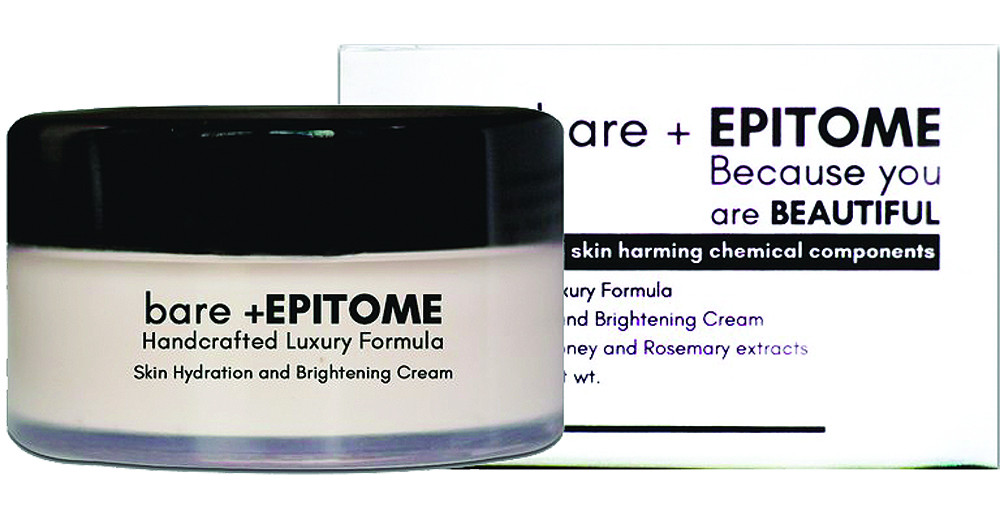 Bare + EPITOME
Skin Hydration and Brightening Cream with Almond, Honey and Rosemary Extracts
Bare + EPITOME has one handcrafted one of the best organic moisturisers. Refreshes and energises your skin with moisture from organic sweet almond oil and honey. Bursting with vitamins A & E, organic Shea butter and Apple, Lime extracts, this cream boosts your skin's health leaving it silky, smooth, bright, hydrated and evenly toned. It's an organic moisturiser like no other. Infused with Sweet Almond Oil, Organic Honey, Vitamin A, Vitamin E, Shea Butter, Apple Extracts and Lime Extracts. Gently and evenly massage into your freshly cleansed face and neck until absorbed. The cream has been exquisitely formulated to be quickly absorbed with a non greasy texture. You can use this once or twice daily.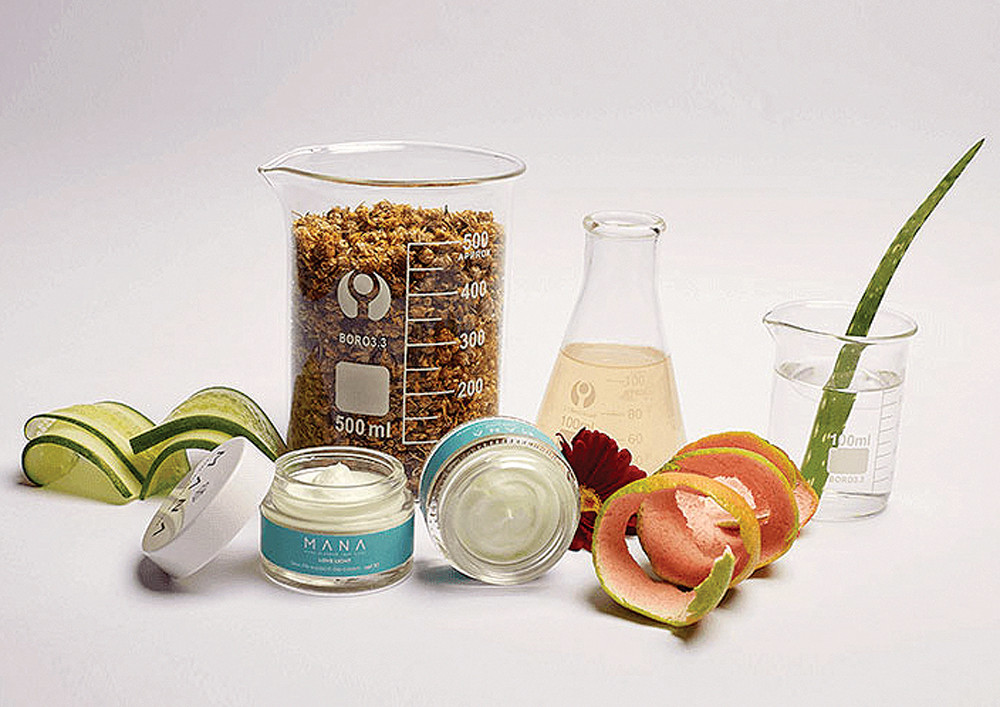 MANA Beauty and Spirit
Skin Life Support Day Cream SPF 30
This face cream lifts, detoxifies, lightens and regenerates. The product is hand blended and is a cocktail of essential oils and vitamins suit for all skin types. The day cream consists of cooling cucumber extracts to hydrate the skin from within leaving your skin smooth and supple. With vitamin E to restore repair the skin from daily sun damage and pollution. The potent antioxidants in patchouli and chamomile balance out combination and problem skin resulting in a natural glow. Calming and anti-ageing Rose extract helps to restore repair and regenerate skin structure. Natural minerals will give you daily sun protection whilst nourishing your skin. This lightweight daily day cream is full of natural vitamins moisturises and protects from sun damage. The active ingredients of the cream are Aloe Vera Leaf Extract, Virgin Cold Pressed Shea Butter. Mango Butter, Apricot Oil. Starseed Oil. Natural Vitamin E( Full Spectrum), Aqua. Echinacea Root, Vegetable Lecithin. Complex (D-Alpha, Beta, Gamma, Delta Tocopherols), Natural Rose. Rose Wood,xlang Xlang,patchouli, and Chamomile Essential Oil Extracts.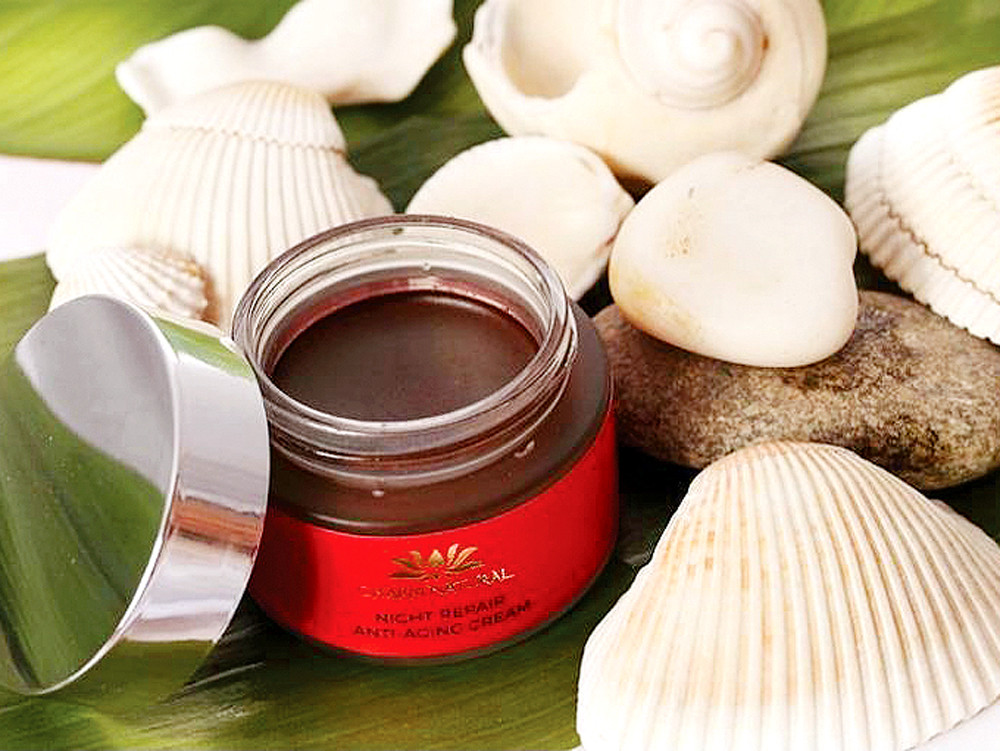 Charm Natural
Night Repair Anti-ageing Night Cream
A rich balmy moisturiser loaded with retinoid from rosehip oil and antioxidants from green tea to replenish and repair your skin through the night and restore a smooth supple and youthful skin. A completely natural product with powerful anti-ageing and aromatherapy properties. A little will go a long way so the product will last twice as long as other commercial creams. The product is made in small batches by hand and contains Rosehip Oil, Almond Oil, Apricot Oil, Shea Butter, Beeswax, Green Tea extract, Vitamin E Oil, Essential Oils of Lavender, Frankincense, Carrot seed and Lemon. Apply a little on clean face, neck and décolletage area and absorb with gentle upwards movement.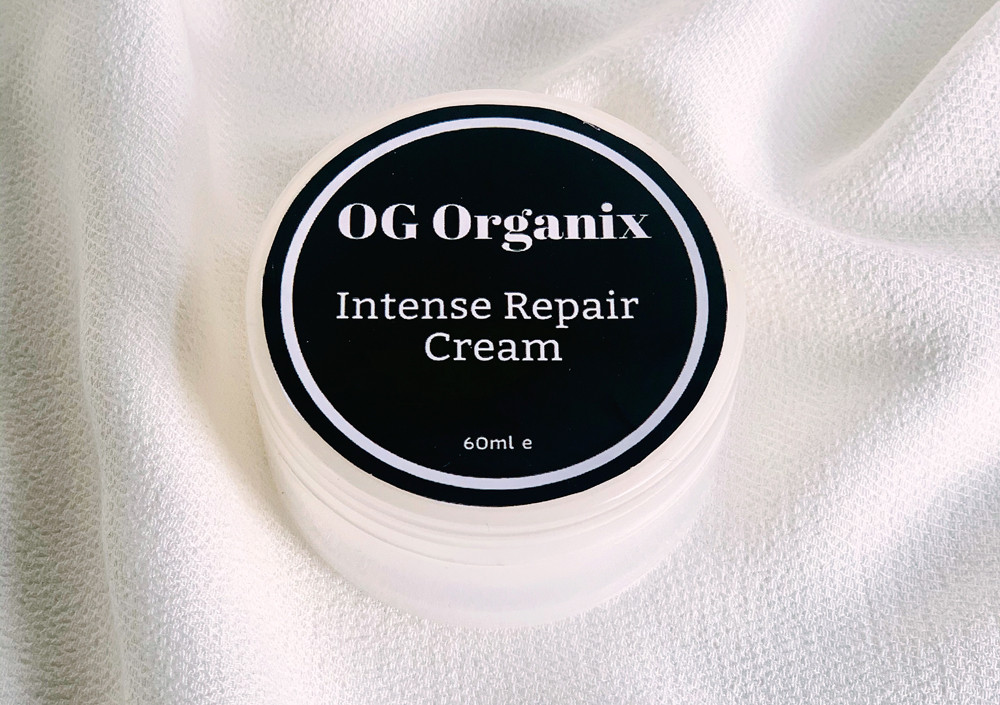 OG Organix
Intense Repair Cream
The brand consciously formulates botanical based 100% natural, non-toxic skincare products. Their Intense Repair Cream is a thirst-quenching facial cream is suit best for all skin types for daily hydration, moisture boost, daily age defense and softness. This ultra cream moisturiser acts like a magnet to recharge skin with water, leaving it glowing with hydration and softness all day long. The skin's natural moisture is improved, giving the complexion a revisited look. This moisturiser is vegan, synthetic free and the main ingredients are Distilled Aqua, Non- GMO ButyrospermParkii (Shea Butter), Vegetable Glycerin, Rosa Canina Fruit Oil( Rosehip Oil), Helianthus Annuus Seed Oil, Prunus Oil and plant derived Tocopherol and Salva Rosamarinus Extracts.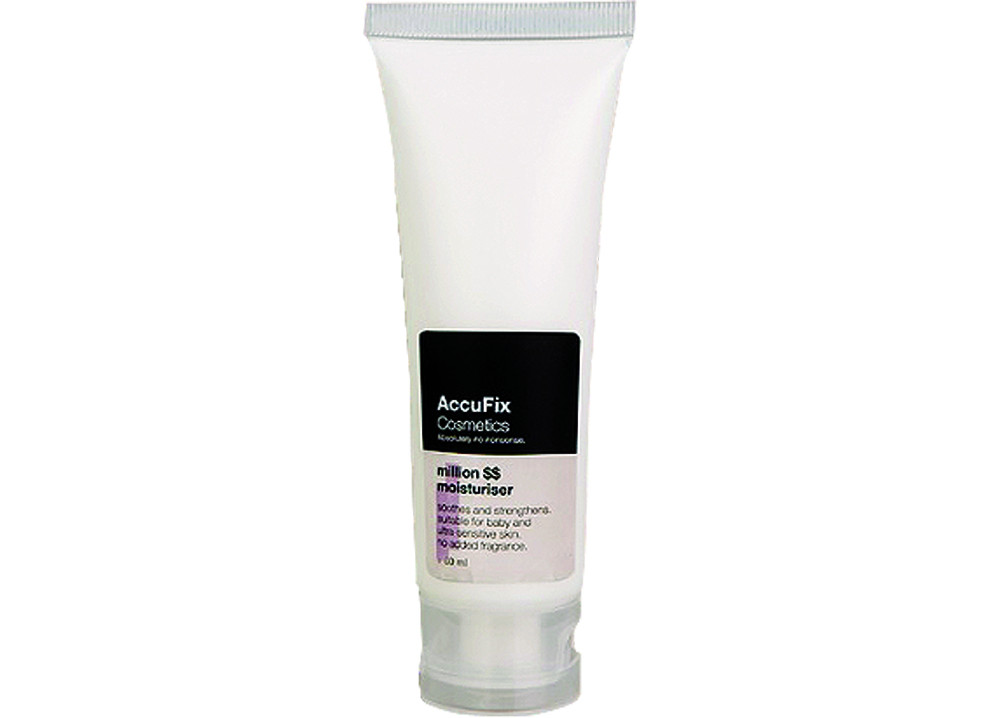 Acuufix
Accufic Million Dollar Moisturiser
A rich, skin replenishing moisturiser with anti-inflammatory and skin barrier repair effects that make it especially idea for sensitive skin types. It nourishes irritated skin, giving back to it, what it lacks with ingredients such as glycerin, organic, cold-pressed sunflower seed oil, and Shea butter. It's gentle enough to be suitable for toddlers. The key ingredients are organic Cold-Pressed Sunflower Seed Oil. Linoleic acid which is essential fatty acid that can help maintain the skins barrier function and prevent excessive water loss through the skin. Shea Butter which is extracted from the kernels of the shea tree helps to soften and moisturize skin. It also contains triglycerides with oleic, stearic, linoleic and palmitic fatty acids as their primary constituents. And finally Panthenol that is alcohol form of pantothenic acid or vitamin B5, readily penetrates into the skin where it is converted to pantothenic acid.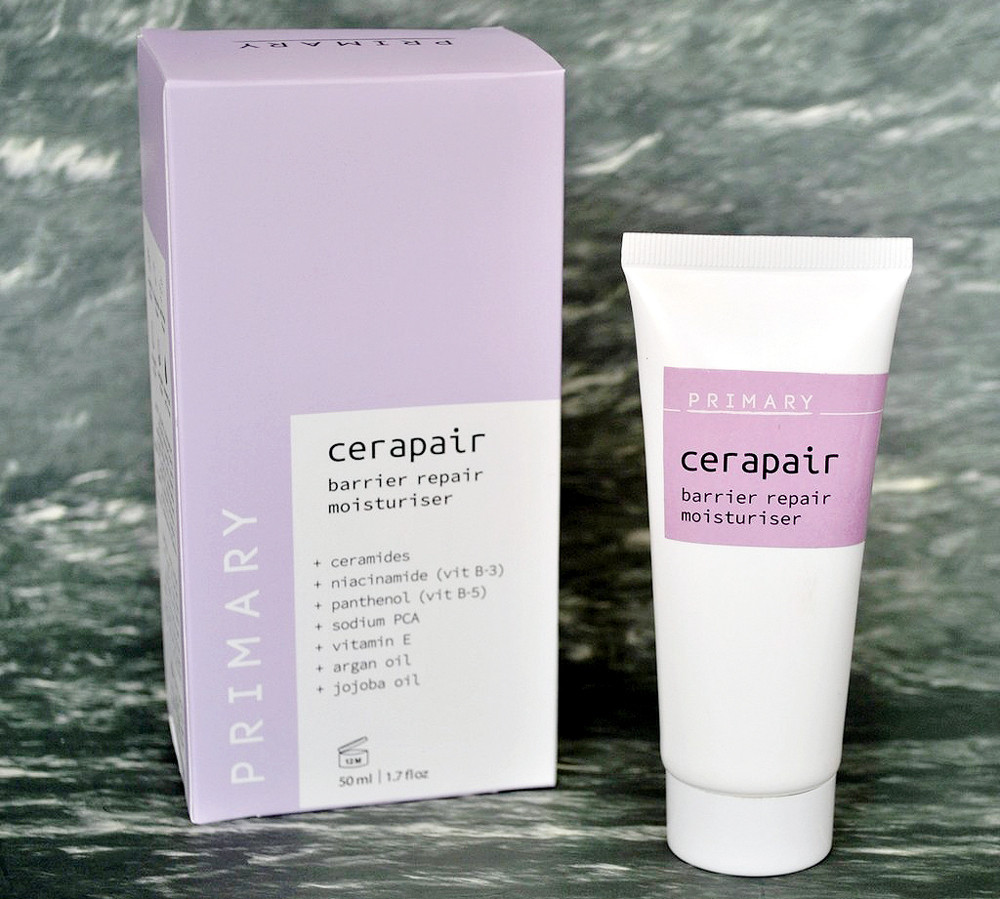 Primary
Cerapair - Barrier Repair Moisturiser
Cerapair, a nourishing moisturiser with ceramides and niacinamide to target sensitive, sensitised and dry skin and aid barrier repair, housed in a cosmetically elegant formula that includes vitamin E, panthenol, sodium PCA, shea butter and jojoba and argan oil. With a fluffy whipped cream texture, this moisturiser sinks effortlessly into the skin, providing intense moisture and keeping dry patches, eczema and chapped skin at bay. This cream is suitable for all skin types. The key ingredients are Water, Glycerin, Shea Butter, PEG-100 Stearate-Glycerilmonostearate, Caprylic capric tryglicerides, Cetyl alcohol, Jojoba oil, Argan oil, Niacinamide, Sodium PCA, Ceramides (Ceramide 3, Ceramide 6-II, Ceramide I), Phenoxyethanol, Vitamin E, Panthenol, Glyceryl monostearate, Allanto.