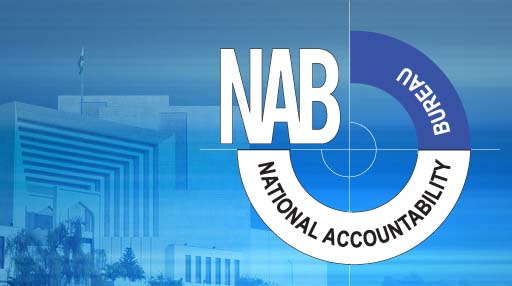 ---
LAHORE:
As PML-N Vice President Maryam Nawaz obtained bail orders on Wednesday, the National Accountability Bureau (NAB) also knocked on the doors of the Lahore High Court (LHC) seeking orders directing her to visit the NAB office along with at most two people and not with other political workers and other leaders.
NAB's petitioner contended that the respondent, Maryam Nawaz, had not been cooperating with the anti-graft body since she was granted post-arrest bail in the Chaudhary Sugar Mills Case.
"NAB issued notices to Maryam in the Jatti Umra land case and later issued a call-up notice summoning her by March 26 but respondent Maryam is in no mood to cooperate with the anti-graft body on this investigation and publically ridiculing the NAB authorities," the NAB in its petition added.
Read more: Maryam granted pre-arrest bail ahead of NAB March 26 hearing
"It seems respondent Maryam Nawaz has planned to come to the NAB office with a view to sabotage the investigation process and evade any hearing that may take place before the NAB authorities," the petition further said.
NAB prayed the court that respondent Maryam is directed to appear before NAB alone on March 26 along with a maximum of two persons, who may act as her support staff, out of which one may be an accountant to assist her.
Earlier, A division bench of the LHC granted pre-arrest bail till April 12 to Maryam on Wednesday, against a NAB call-up notice summoning her on March 26 in response to the Jati Umra (approximately 1,500 kanal) land case.
The PML-N's was lauded as having played a clever move by appearing before LHC Chief Justice Muhammad Qasim Khan and requesting the court to fix their bail plea for today.
Maryam's counsel, recently elected PML-N Senator Azam Nazir Tarar,, implored that they believe NAB could arrest her, arguing that the anti-graft watchdog's impression has not been good judging from past experiences.
He said it summons the person in a separate case but makes an arrest in another case. At this, CJ Qasim Khan ordered the concerned deputy registrar to fix the case today in the relevant court. He further ordered the DSP security to take Maryam to the concerned courtroom under tight security.
At the hearing, the counsel further argued that issuing a call-up notice for personal appearance "in a matter where submission of record may serve the purpose tends to show that the same has been issued for reasons other than bonafide. Although, the superior courts have time and again given guidelines re-summoning of a person the same have not been complied with and the respondent bureau is persisting with an imperious and pernicious "thana mentality" of summoning in person without any plausible reason".
COMMENTS
Comments are moderated and generally will be posted if they are on-topic and not abusive.
For more information, please see our Comments FAQ