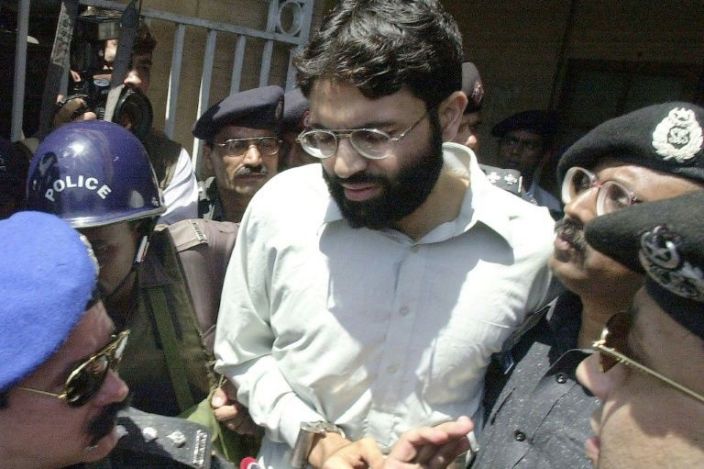 ---
LAHORE:
The Sindh police handed over Ahmed Omar Saeed Sheikh, the prime accused in American journalist Daniel Pearl's murder case, on Monday to the Punjab Counter Terrorism Department (CTD) due to security concerns.
The accused is said to have been moved to the CTD's cell in Chung, Lahore.
Omar Sheikh was convicted by an anti-terrorism court in 2002 for the murder of American journalist Daniel Pearl following his abduction in Karachi.
Earlier in February, the apex court had ordered the Sindh government to immediately shift Ahmed Omar Saeed Sheikh from his death cell to a regular prison cell.
The court further gave authorities two days to prepare a well-protected rest house for Sheikh where he could spend time with his family members, under certain restrictions.
Read Pearl case does not fall in terrorism category, SC told
In January 2021, a three-member bench of the Supreme Court (SC) through a majority verdict acquitted all the accused involved in the Pearl murder case, ordering release of the four men languishing in jails for the past 19 years under trial.
The release order came as the top court rejected a Sindh government appeal against the Sindh High Court (SHC)'s last year's order for the immediate release of all the four accused.
The government once again appealed against the SHC December 24 order to release all four persons earlier convicted by an anti-terrorism court for executing and abetting the 2002 murder of the Wall Street journalist.
British-born Sheikh was initially given the death sentence by an ATC in July 2002 while all three co-accused were sentenced to life in prison. He is still being held by law enforcement.
Read more US 'deeply concerned' over acquittal of accused in Daniel Pearl murder case
Pearl's murder
Daniel Pearl, 38, was the South Asia bureau chief for The Wall Street Journal when he was abducted in Karachi in January 2002. Pearl's wife Marianne Pearl, a US national who was living in Karachi, wrote a letter to the Artillery Maidan police on February 2, 2002, stating that her husband disappeared on January 23, 2002.
Later, a graphic video showing Pearl's decapitation was delivered to the US consulate in Karachi nearly a month after he was kidnapped. After this, a case was filed against the suspects and 23 witnesses were produced in the case by the prosecution. Sheikh was arrested in February 2002.
COMMENTS
Comments are moderated and generally will be posted if they are on-topic and not abusive.
For more information, please see our Comments FAQ