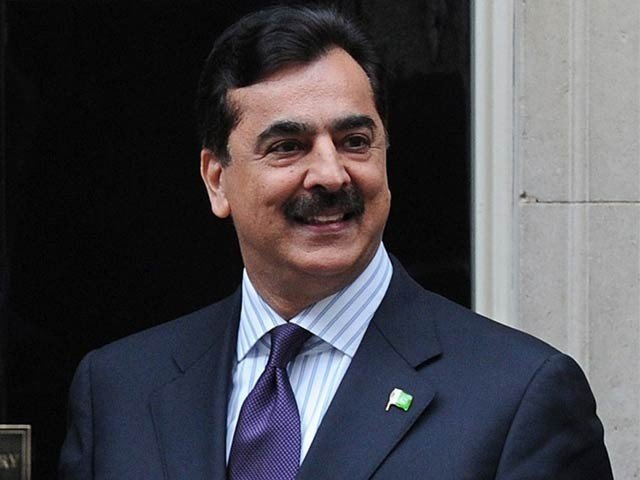 ---
ISLAMABAD:
The Election Commission of Pakistan (ECP) has sought a reply from former prime minister Yusuf Raza Gilani in the disqualification case against him over a video scandal of his son Ali Haider Gilani and adjourned the hearing till April 5.
Ahead of the Senate election on March 3, a video surfaced on social media showing Gilani's son teaching two unidentified people how to waste votes. Later, after the Senate elections, it emerged that the two unidentified people were the ruling PTI's MNAs who claimed that it was part of a "sting operation".
A four-member ECP bench, headed by Punjab member Altaf Ibrahim Qureshi, heard the case of disqualification of Senator Gilani.
The PTI lawyer, Maleka Bukhari, submitted an amended petition in which the two MNAs Faheem Khan and Jameel Ahmed were included as witnesses.
The ECP had on the previous hearing directed the PTI lawyer to only include the names of the MNAs in the petition and not as witnesses.
An irked Khyber-Pakhtunkhwa member Irshad Qaiser remarked that the order of the ECP was not implemented in true spirit.
Lawyer Bukhari said in a high-pitched tone that transparency in the election process is the responsibility of the commission.
Also read Gilani challenges Senate chairman election in IHC
The ECP warned Bukhari to speak softly and patiently.
Bukhari argued, "If there is any member of the assembly in the video, the commission should investigate itself.
"The names of those who we knew were revealed to the commission … The members who were offered bribes should be determined by the commission itself."
The Punjab member remarked that the case would be prosecuted to the extent that the two members have been made parties.
"No one's face is clear in the videos."
The ECP made PTI's new petition part of the case.
Counsel for Gilani and his son objected to the amended petition.
Lawyer Malik Javed argued that there was no charge against Gilani in the petition.
"I will give arguments if the petition is not admissible."
The ECP directed Gilani's lawyer to submit his objections in writing.
The lawyer sought time to reply. The ECP adjourned the hearing till April 5.
Talking to the media after the hearing, PTI leader Farrukh Habib said that they would not allow the evidence against Gilani go to waste.
"The petition we have submitted today refers to two MNAs."
Lawyer Bukhari said, "Today, we appeared in the case of the people of Pakistan. The incompetent former prime minister and his son carried out the process of selling their conscience.
"The ECP has failed to fulfil its constitutional duty. It is unfortunate that the constitutional body is not fulfilling its responsibility. We will take this case to a logical conclusion."
Meanwhile, Senator Gilani's lawyer said that the PTI was laying the rubble of its failures on the ECP.
COMMENTS
Comments are moderated and generally will be posted if they are on-topic and not abusive.
For more information, please see our Comments FAQ