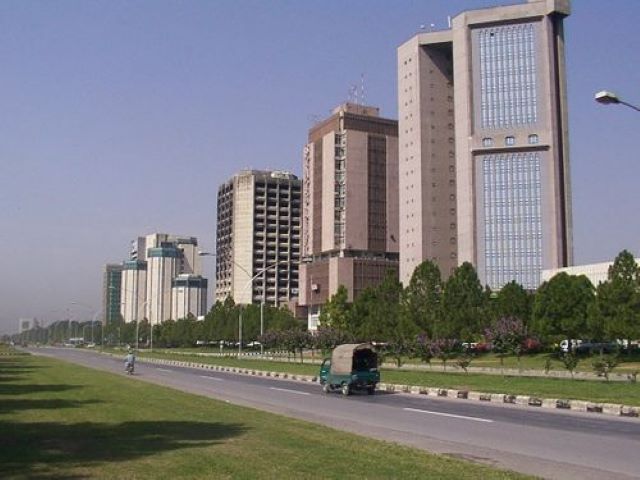 ---
ISLAMABAD:
The Islamabad Capital Territory Administration (ICTA) has sealed 30 restaurants and closed down 660 shops for defying anti-coronavirus (Covid-19) standard operating procedures (SOPs) on Sunday, a spokesperson stated. The administration has step up efforts amid the third wave of the virus as the number of positive cases in the federal capital continues to rise.
The authorities have imposed over Rs100,000 in fines on violators by conducting as many as 2,000 inspections while 16 individuals were booked and 10 vehicles were impounded over non-compliance of SOPs, the official maintained. Around 52 schools and 28 mosques were inspected during the same period, he added.
Rural assistant commissioner (AC) visited restaurants, malls and shops to check the implementation of SOPs in Tarlai, Public Works Department (PWD) and Jinnah Town and took action against violators. Industrial Area AC Owais Arshad visited Sector I-8 and G-8 Markaz and ordered closure of all shops and restaurants that were functional.
Similarly, Shalimar AC Sidra Anwar, in compliance with the notification issued by the DC Office, visited Sector F-10 and directed closure of all shops other than essential services while those who were found to be not following the SOPs were fined.
Meanwhile, Secretariat AC Aneel Saeed inspected schools and other educational institutes in the area of Bhara Kahu, Kiyani Road. He briefed the traders about the latest directions of National Command Operation Centre (NCOC) regarding anti-Covid measures to counter the third wave of the pandemic.
Moreover, City Assistant Commissioner Rana Musa Tahir also ordered to shut stores at Aabpara Market and took legal action against the violators.
Read Return of Covid-19 spells trouble for furniture industry
Meanwhile, on non-compliance with SOPs, the district administration sealed wedding halls and shops in different areas on Sunday. The ACs of Cantt, City and Gujjar, and Civil Defence Department (CDD) conducted action against violation of SOPs in different areas of Rawalpindi.
About three wedding halls and a marquee, 17 shops, and two markets were sealed during the operation.
The report of the operations was sent to the Rawalpindi Deputy Commissioner (DC) Anwarul Haq.
The officials said that the shops were functioning after revised closure timings. The district administration also imposed fines of up to Rs50,000 on wedding halls and marquees for the same reason.
Furthermore, anti-Covid SOPs were up in the air in Jhelum amid the third wave of coronavirus. Traders and citizens defied lockdown orders and refrained from wearing face masks or maintaining social distancing protocols while markets and shops remained open after 6pm, a spokesperson said.
Meanwhile, as the parks are due to close at the same timings, a massive rush was witnessed on Sunday with people completely discarding precautionary guidelines. Other concerned citizens demanded Punjab Chief Minister Usman Buzdar to ensure take action against non-compliance of implementation of all SOPs in the district to stem the rapidly spreading contagion.
Published in The Express Tribune, March 22nd, 2021.
COMMENTS
Comments are moderated and generally will be posted if they are on-topic and not abusive.
For more information, please see our Comments FAQ