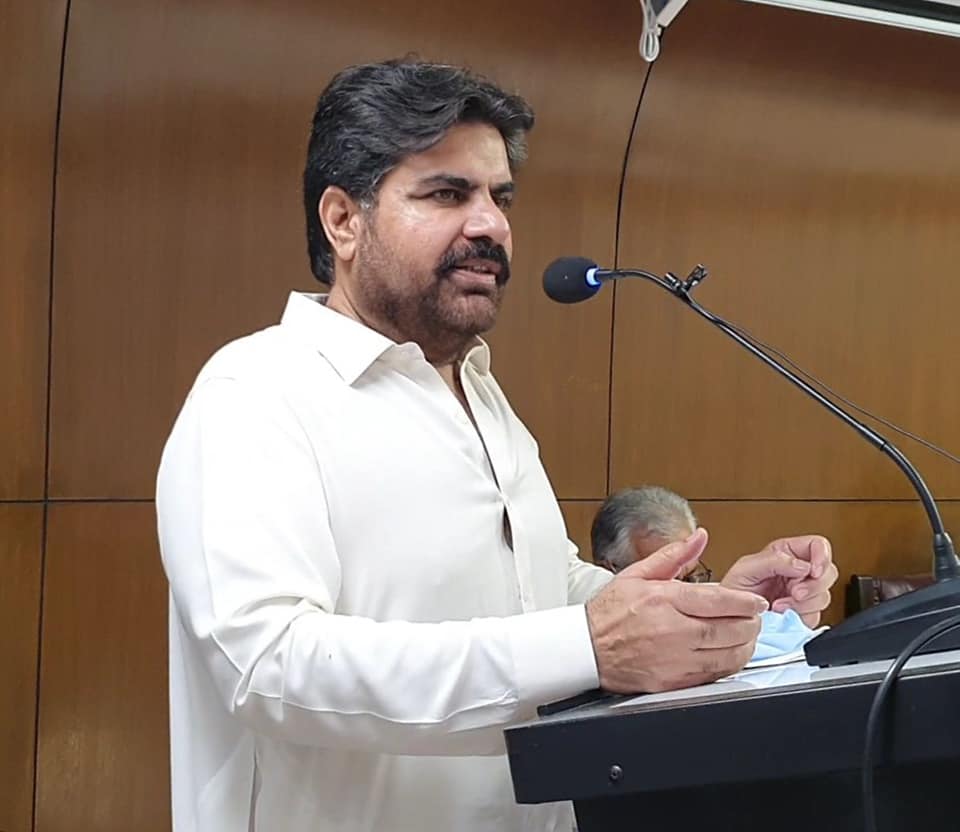 ---
Sindh Information, Local Government and Forest Minister Nasir Hussain Shah said on Wednesday that the Pakistan Democratic Movement's (PDM's) long march against the present government was not conditional to opposition parties' lawmakers submitting their resignations in the assemblies.
Addressing a press conference at the Karachi Press Club, he said the recommendations put forth by Pakistan Peoples Party chairperson Bilawal Bhutto Zardari and the party's co-chairperson, Asif Ali Zardari, at earlier PDM meetings ensured the opposition's success in the Senate elections.
Read more: PDM neither shares manifesto, nor vision: Qureshi
He went on to accuse the presiding officer of making an "illegal and biased" decision against the PDM candidate, former prime minister Yousuf Raza Gilani, in the election for the Senate top seat.
"Yousuf Raza Gilani is the legal Senate chairperson," Nasir maintained.
He termed the winning of Gilani against Pakistan Tehreek-e-Insaf candidate in the Senate polls an "expression of no confidence in the Prime Minister."
Published in The Express Tribune, March 18th, 2021.
COMMENTS
Comments are moderated and generally will be posted if they are on-topic and not abusive.
For more information, please see our Comments FAQ