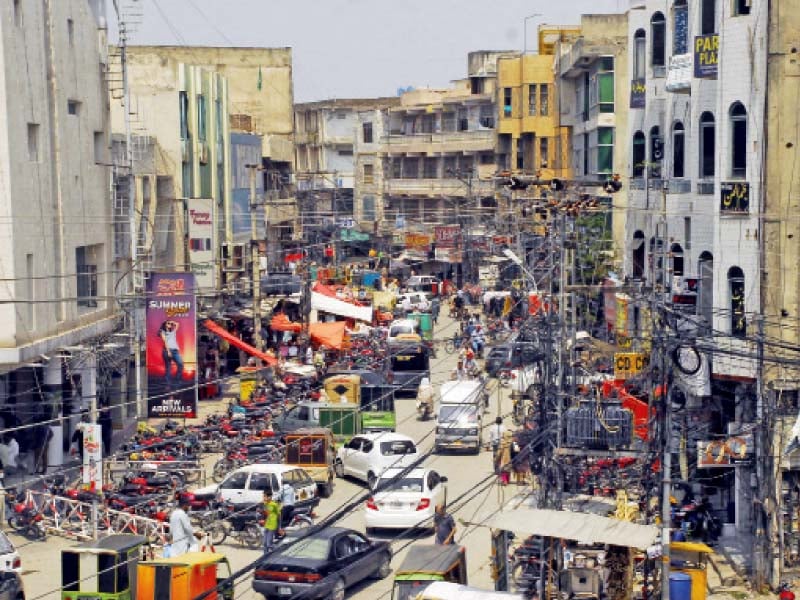 ---
RAWALPINDI:
The Punjab government has imposed smart lockdowns in 15 coronavirus hotspots amid a rise in coronavirus (Covid-19) cases to remain in place until March 23, a notification in this regard was issued on Monday.
Currently, 19 areas are now under smart lockdown during the third wave after four areas were declared hotspots last week. These areas include Dhok Paracha, Sadiqabad, Afshan Colony, Misrial Road, Lalazar Tulsa Road, Gulraiz Colony, Scheme No Five and CB 1,231 near Qasre Abu Talib in Azizabad, Street No 27 of Allama Iqbal Colony, Street No Two to Seven in Dhok Chaudhrian, Street No 24, 36 and 39 in Amarpura, Bahria Town Phase VIII, Satellite Town A Block, Khayaban-eSir Syed Sector Two and Four, Lehtarar Road and Lalarukh Colony.
All markets, shopping malls, restaurants, and public and private offices would remain closed, the statement added while there will be a complete ban on to and fro movement by public and private transport except for the limited movement of one person per vehicle in case of essential travel. Those businesses or stores dealing in medical services such as pharmacies, laboratories, clinics, and hospitals will operate round the clock throughout the week while tandoors, grocery stores, fruit and vegetable vendors, and petrol pumps will remain open between 9am and 7pm.
Also Country records over 2,200 Covid-19 cases for first time since Jan 20
Moreover, meat shops, bakeries and dairy shops will stay open from 9am to 6pm. Furthermore, a ban on pillion riding in the hotspot zones was also announced while the Rawalpindi Deputy Commissioner (DC) Anwarul Haq cancelled all earlier reopening orders issued for cinemas, restaurants and marriage halls. He also ordered the cancellation of all permits for mass gatherings pertaining to religious or cultural events.
Meanwhile, strict orders for the implementation of precautionary guidelines have been issued for police officers across Punjab. According to details, the implementation of standard operating procedures (SOPs) has been accelerated while an advisory has also been issued to keep the police force safe against the deadly virus. Punjab IG Operations directed Rawalpindi Regional Police Officer (RPO) and City Police Officer (CPO) to ensure the use of face masks and to maintain social distancing during duties.
He further instructed the police chief to disseminate orders to field officers and ensure compliance of SOPs under all circumstances. The personnel not complying with the orders have been warned of strict action and if any officer is found violating the SOPs, action will be taken not only against him but also against his supervisor, he warned.