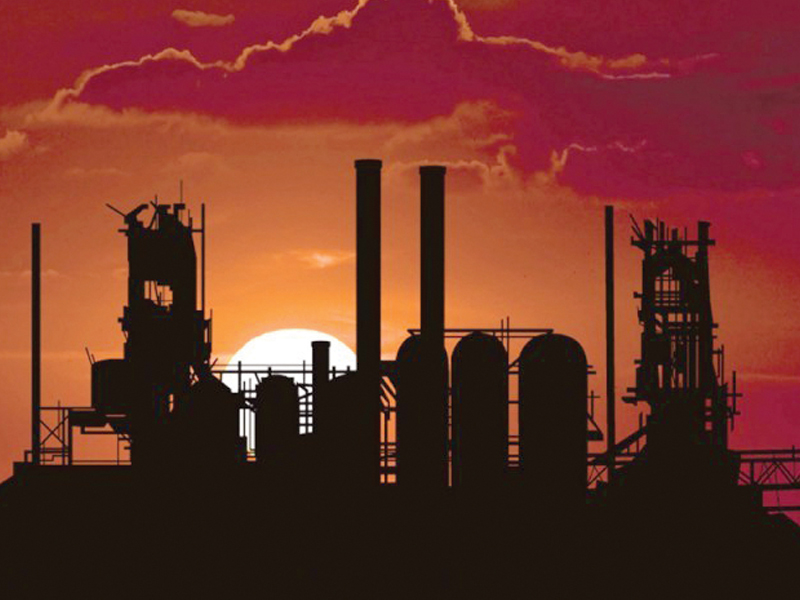 ---
KARACHI:
Most factories in Karachi and across Sindh lack basic safety equipment and protocols. In many set-ups, there are no trained personnel to deal with emergency situations. Over the years this has resulted in several lethal accidents in industrial plants.
More often than not, it is an insufficient number of emergency exits and construction of industrial buildings contrary to the approved layout that worsens the impact of such incidents. Factory owners, the provincial labour department, the Sindh Building Control Authority and the federal Civil Defence Directorate have important responsibilities regarding factory workers' safety in industrial units, which are not being fulfilled.
The most horrific fire incident in Karachi in recent years was the 2012 Baldia factory fire, in which over 250 workers were killed. It served as an eye opener for the Sindh government and more labour-friendly laws were enacted two years later. None of them were enforced.
Recently the federal government provided 50 fire tenders and two tankers to Karachi, out of which 24 have been handed over to the Karachi Metropolitan Corporation's Fire Brigade Department and the remaining 26 are to be handed over to industrial associations and other entities.
Experts say that this is a good decision and will improve the fire department's response time but the need for better safety measures in factories persists.
Eighty per cent of factories do not have the necessary facilities to prevent a fire from spreading.
According to firefighting experts, most catastrophic incidents begin from small fires which turn into conflagrations due to the lack of fire-safety equipment in industrial units.
"Firefighters need time to reach a blaze. Thus the factories should have equipment on site to at least control the fire until the fire-department reaches," said a local fireman, speaking to The Express Tribune on the condition of anonymity.
Industrialists and factory owners say their sites are equipped with basic fire-safety equipment and the fire department's long response time is to blame for fires turning into catastrophic disasters.
A Sindh labour department official, also speaking on the condition of anonymity, said his department was in a pathetic state. "It neither has equipment nor the required labour force. Owing to these factors, the staff fails to monitor gas leakages and other irregularities that take place in the factories," he revealed.
He said there are 18 inspectors for Karachi to supervise its 7,000 registered factories.
The officer said although strict laws had been formulated in the last few years the department's capacity needed to be further enhanced.
"The positions of field inspectors across the country have been upgraded to Grade 14 but in Sindh, they are ranked at Grade 9."
Meanwhile, a Civil Defence Directorate official said there were issues in his department too. "Majority of the staff is not at work. The department is responsible for ensuring safety measures at petrol pumps, CNG stations and factories, in addition to inspecting safety equipment and training staff. None of this is being done."
The Civil Defence focal person, Shahid Masood, told The Express Tribune that 175 out 308 posts in Sindh were lying vacant. The department also faces a shortage of funds and vehicles. Despite this, his department was trying to do its best, he asserted.
Published in The Express Tribune, March 15th, 2021.
COMMENTS
Comments are moderated and generally will be posted if they are on-topic and not abusive.
For more information, please see our Comments FAQ