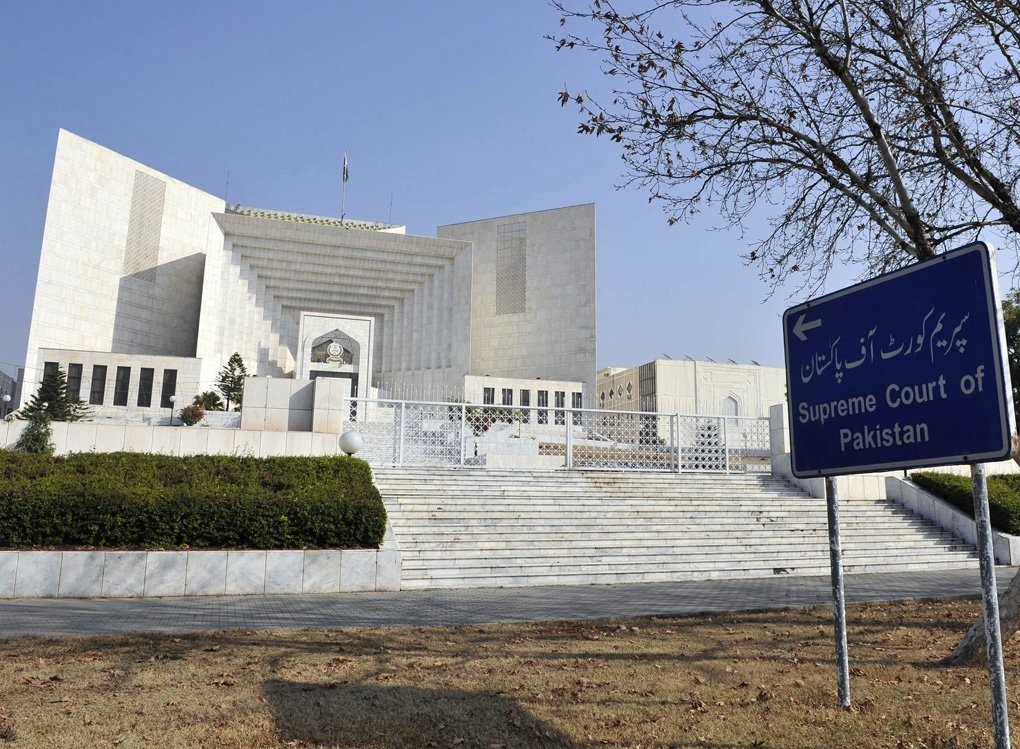 ---
ISLAMABAD:
The Supreme Court has fixed the hearing of matter regarding delay in the holding of local government elections across the country on Monday (tomorrow).
A two-judge bench comprising Justice Qazi Faez Isa and Justice Sardar Tariq Masood will also take up the issue about the dissolution of local governments before the expiry of their term. During the last hearing, the bench expressed serious concerns over the dissolution of local government system in Punjab before the expiry of its term and summoned Punjab advocate general to answer queries in this regard.
The top court asked the advocate general to explain whether the majority of the members of a provincial assembly had the authority to dissolve the local government when those who are elected are their opponents. "The AG should also tell whether by not holding the local government elections within the prescribed one-year period mentioned in sub-section (2) of section 3 of the Punjab Local Government Act, 2019 (later extended to 21 months) the dissolved local governments stand resurrected," the order stated. In view of this order, the Punjab government has already submitted its reply wherein it justified its decision to dissolve the local governments of the country's most populous province before expiry of their term in May 2019.
Also read Ruffled feathers: PDM bigwigs join heads over shock defeat in Senate
"The purpose of dissolution of the previous local governments was to ensure a level playing field for all prospective candidates in the upcoming elections under the 2019 [LG] Act… "[The government wanted] to eliminate political influence of any kind; there was no other way that political parity could be achieved in such context," the provincial government said in its reply submitted in the Supreme Court. The reply said the right of the local governments to enjoy a complete term of five years was subject to any other provision of the act. It said the relevant provision in the PLGA 2013, controlling the provision of section 30(1) was contained in section 146 of the PLGA-2013.
"[It said] the government may, subject to such conditions as may be specified, delegate any of its functions under this Act to an officer subordinate to it except the power to make rules, to suspend or remove a mayor or chairman or to dissolve the local governments. It is learnt that all provinces are reluctant to hold local government elections until official announcement of population census by Council of Common Interest
COMMENTS
Comments are moderated and generally will be posted if they are on-topic and not abusive.
For more information, please see our Comments FAQ