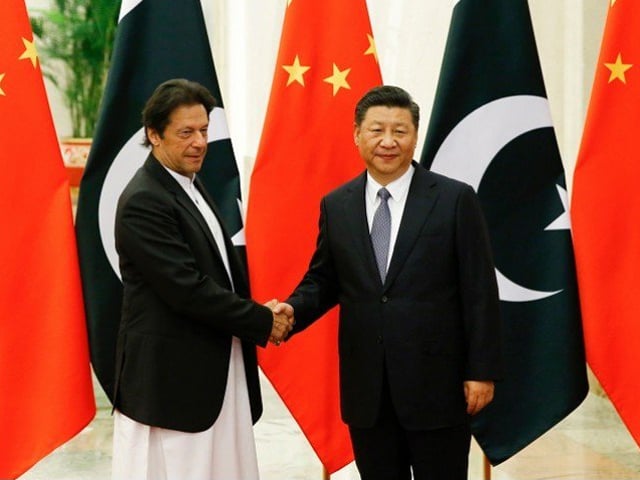 ---
An impressive virtual ceremony that was held simultaneously in Islamabad and Beijing marked the commencement of events across Pakistan and China to celebrate 70 years of establishment of diplomatic relations between the two countries. Pakistan's Foreign Minister Shah Mahmood Qureshi and his Chinese counterpart Wang Yi formally inaugurated the event. Since the beginning of diplomatic ties, Pakistan and China have continued to deepen all-inclusive relations. Both have a glorious past, an all-weather cooperative partnership crafted for a sustainable present and having lived "vicissitudes of times and changes in the international system", look to a promising future. Their leaders deserve recognition for their invaluable contribution in strengthening bilateral relations and building an exceptionally cooperative friendship.
Reciprocity, mutual trust and all-encompassing cooperation have been the hallmark of this time-test relationship. During last seven decades, Pakistan and China ran into regional and global political enormities but stood by each other on their core issues. Pak-China relations have always been reflective of the fact that China not only has profound understanding of Pakistan's position in rapidly changing global and regional political scenarios but has helped Pakistan deal with such constraints.
China is central to Pakistan's foreign policy. The cordial relations with China have served long-term objectives of Pakistan's foreign policy. China has always supported Pakistan in political, strategic and economic spheres. There is a measure of reliability that brings the two countries close. Pakistan has been in collaboration with China in a host of areas since the beginning of their diplomatic ties in 1950s, but the China-Pakistan Economic Corridor (CPEC) has integrated Pakistan with China's massive Belt and Road Initiative (BRI). CPEC, of course, shall help connect China with Central Asia, Middle East and beyond. Political China with a thriving economy shall continue to portend well for Pakistan.
Pakistan has become pivotal to China's politico-economic scheme in the regional and global context. Pakistan has attained an exceptional standing among China's several diplomatic allies. Chinese leadership acknowledges Pakistan's support for opening an air corridor and helping to restore China's lawful seat at the UN. Pakistan might still help build bridges if required. In Pakistan, China finds a reliable friend and partner who has been supportive of China in all its crises. For China, peace in its periphery is vital for economic outreach and Pakistan emerges as a responsible peacemaker with stakes in regional stability.
On the eve of the 70th anniversary of establishing diplomatic relations, Pakistan and China stand proud of their glorious past. Both countries have been able to build unique inter-state relations despite variance in belief system, political ideology and socio-cultural affinity and could build a relationship of great essence. The relationship that was diplomatic and strategic at first turned all-encompassing in due time. Coming a long way, both have entered into a partnership that is political, strategic and economic, based on shared destiny and common interests.
Today, Pakistan and China stand at the crossroads of history. Besides, global imperatives for both, there are regional drivers and domestic constraints. Also, there are detractors and spoilers on the lookout for opportunities to hurt the edifice of friendship built with years of efforts. These are important times for Pakistan and China. Both share a historic moment and should eye higher goals of shared future that has peace, stability and prosperity at its core. At these important crossroads, Pakistan and China must adjust sails and continue the voyage that not only has promise for prosperity and happiness of the people of both countries but for the region and beyond.
The writer is Director of China-Pakistan Study Centre, Institute of Strategic Studies Islamabad and is author of Creating Shared Futures, Pakistan-China: A Journey of Trust and Friendship