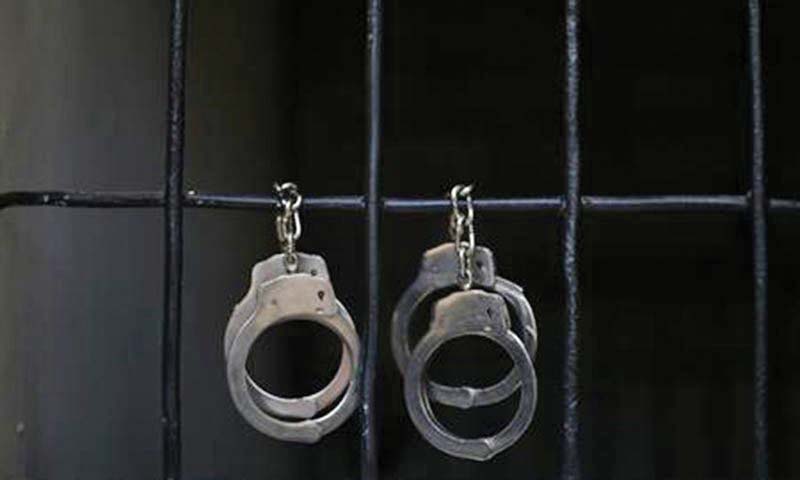 ---
RAWALPINDI:
The Rawalpindi Anti-Corruption Establishment has arrested Kamran Khadim, a group warden of the Civil Defense Department (CDD), and registered a case against him and a CDD district officer (DO), Talib Husain, for allegedly demanding a bribe from the owner of a fuel station.
According to details, the fuel station owner, Raja Aurangzeb, said Kamran Khadim visited the fuel station on Chakri Road thrice in a month and unreasonably issued challans to him. The first challan was for Rs45,000, the second for Rs 20,000 and the third for Rs 5,000, he added.
Later, he said, the group warden sealed the station in absence of the owner. Aurangzeb said he rushed to his fuel station as soon as he was informed about it being sealed. "When I showed the relevant documents to the warden, he demanded Rs20,000 which was given to him," the pump owner said. "After this, he told me to visit the CDD office where I met with CDD DO Talib Husain who said that the lease of the fuel station had expired and it was being run illegally."
The pump owner said he showed the documents to the CDD DO to prove that he was legally running the business. "Then he asked me to talk to Kamran who delivered me the DO's message that if I want the business to run, I will have to pay Rs50,000 as a bribe."
When the fuel station owner filed a complaint, an anti-corruption establishment team, led by Deputy Director Zahid Zahoor, conducted a raid and arrested CDD Group Warden Kamran Khadim and found Rs20,000 in his possession.
The unit has registered a case against both CDD officials and started a probe into the matter.
Published in The Express Tribune, March 12th, 2021.
COMMENTS
Comments are moderated and generally will be posted if they are on-topic and not abusive.
For more information, please see our Comments FAQ