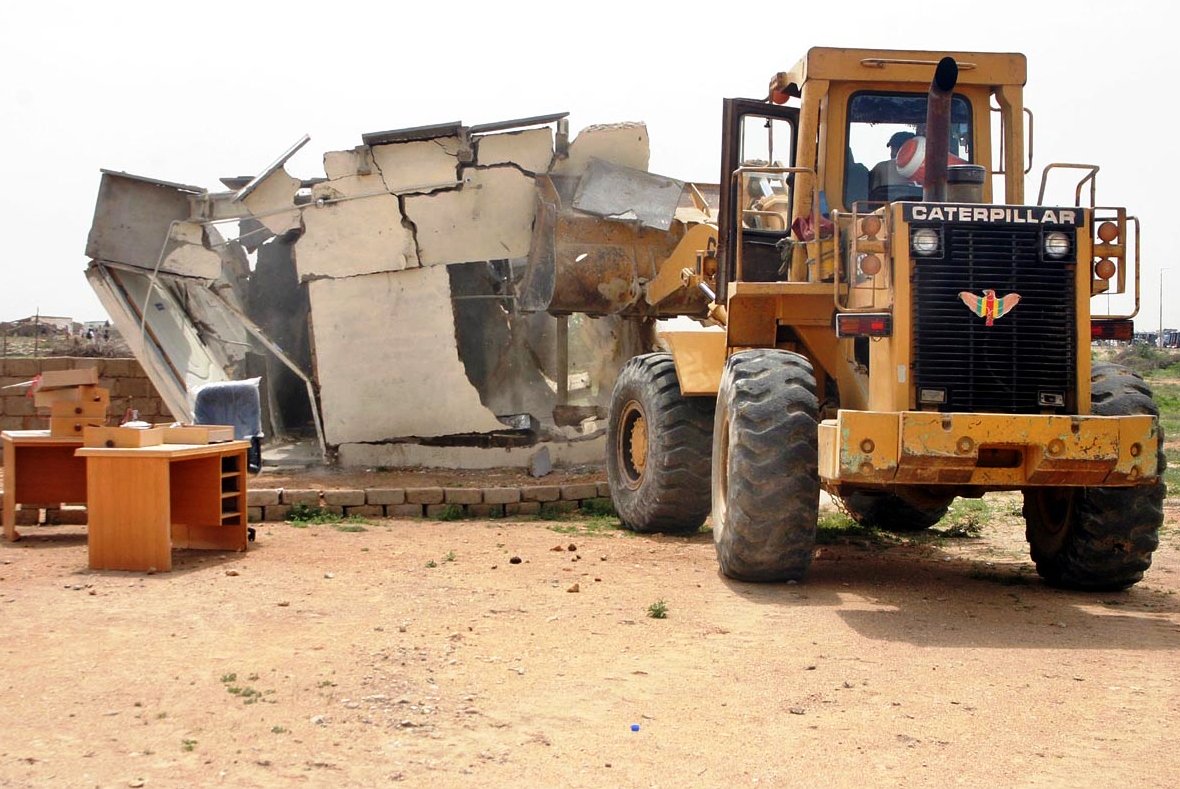 ---
HYDERABAD:
The Hyderabad Municipal Corporation (HMC) has suspended three of its anti-encroachment officials suspected of facilitating organised encroachment on state land.
The HMC's anti-encroachment cell in-charge in city taluka, Nasir Lodhi, and the in-charge in Latifabad taluka, Shakeel Qureshi, and a cell clerk, Farhan, have been put under suspension.
The action was taken on Tuesday, a day after Hyderabad deputy commissioner Fuad Ghaffar Soomro wrote a letter to the HMC, pointing out the suspended officials with their names. In his letter, Soomro reminded the HMC municipal commissioner (MC) that the Sindh High Court (SHC), on whose order a district-wide operation was underway, had expressed displeasure with the corporation.
"… directed the HMC to provide complete record of all leases of public spaces done by the former as well as present officers and officials so that further action can be taken against them," the letter, dated March 8, read.
Read: SHC extends deadline for demolition drive in Hyd
The DC identified the three officials who had either served for long tenures or were posted time and again on the same positions in the anti-encroachment cell.
"Since the encroachments emerged while these officers held their respective posts, their nexus with the encroachers and the mess of encroachments can't be ruled out," the letter stated.
The letter suggested the officers' immediate removal and replacement with honest and dedicated officers.
The DC also asked the HMC MC to ensure that the record of all leases that were issued illegally remained in safe hands.
The SHC Hyderabad circuit bench, on January 28, gave time till March 2 to the district administration and the municipalities to remove all sorts of encroachments from Hyderabad. The bench will resume the hearings of the case on March 11.
The court extended the deadline for the operation by one month at the March 2 hearing. The administration claimed of having recovered 301,218 square feet of state land, valued at almost Rs869.8 million, by end of February.
Published in The Express Tribune, March 11th, 2021.
COMMENTS
Comments are moderated and generally will be posted if they are on-topic and not abusive.
For more information, please see our Comments FAQ