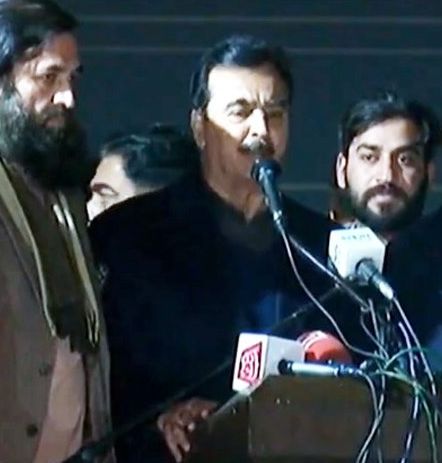 ---
ISLAMABAD:
The Election Commission of Pakistan (ECP) has accepted the Pakistan Tehreek-e-Insaf's (PTI) plea for early hearing wherein it had requested the election supervisor not to issue the notification regarding former premier Yousuf Raza Gilani's victory on a general seat from Islamabad in the recently held Senate polls and disqualify him.
The ruling party had also filed an application with the polls supervisory body seeking disqualification of Gilani's son Ali Haider Gilani from the Punjab Assembly.
Both the petitions will be heard today (Tuesday) at 10am.
The applications had been filed on the basis of a leaked audio clip of Sindh Minister Nasir Hussain Shah purportedly speaking about the use of money in the Senate polls and a video of Ali Haider Gilani in which he is allegedly showing some PTI MNAs techniques to waste their votes.
The issuance of the notification should be stopped till action on the video scandal is completed, the petition filed by ruling party lawmakers Farrukh Habib, Maleeka Bokhari and Kanwal Shauzab stated.
The petition further noted that it happened for the first time that a nominee for the Senate chairman was found involved in poll maneuvering.
Speaking to media outside the ECP, Farrukh Habib said that Ali Gilani in the video had been telling the lawmakers how to cancel their votes.
He said Maryam Nawaz in her speeches made promises of giving the legislators a PML-N ticket in the next general elections if they voted for Gilani.
"Yousuf Raza Gilani was elected senator after buying the votes. How can a person who buys votes can be allowed to contest the Senate elections?" he questioned.
Maleeka said the ECP did not require any petitions to take action but had the authority to proceed under Article 218.
She urged the polls supervisory body to "full its constitutional responsibility".
Last week, a day before the Senate election, a video of Ali Haider Gilani emerged on social media in which he was allegedly telling the PTI lawmakers to waste their votes.