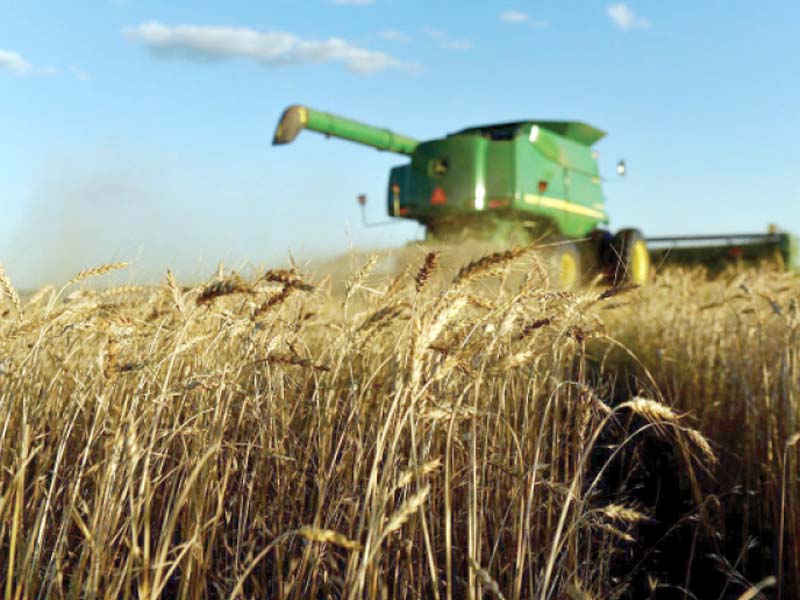 ---
KARACHI:
Sindh Agriculture Minister Ismail Rahu censured the federal government on Sunday over its decision to import tomatoes and ban onion exports. In a statement, he demanded the Centre to fix the support price of wheat at Rs2,000 per maund.
According to the provincial minister, homegrown wheat is currently being sold for Rs2,200 per maund while imported wheat is priced at Rs2,500 per maund. The federal government is willing to import wheat at a rate of Rs2,700 per maund but won't purchase it from domestic farmers at Rs2,000, he said.
Terming the Pakistan Tehreek-e-Insaf-led federal government "anti-Sindh" and "anti-farmers", he held the Centre responsible for Sindh's growers facing a financial crisis.
Besides, Rahu stated, tomatoes produced in Sindh were being sold for Rs20 per kilogramme while imported Iranian tomatoes were in the market at Rs50 per kg.
Also read: Meeting considers lifting moribund farm sector
The federation has not provided any financial assistance to the province's farmers and no agricultural loans have been given as yet, said the minister, adding that banks were pressurising farmers to return loans despite the excessive losses sustained by growers due to excessive rainfall.
PA resolution
Earlier, the Sindh Assembly had adopted a resolution on Friday, demanding the Centre to write off loans given to farmers in 2020.
Moving the resolution, the Pakistan Peoples Party MPA Rahu had said that, "Due to Covid-19, the people have suffered a big blow and can't afford loans, so we [the] government should bring a policy for remission of the loans".
The loans given before the pandemic hit must be rescheduled, the minister had argued.
The resolution was unanimously passed by the house.
Published in The Express Tribune, March 8th, 2021.
COMMENTS
Comments are moderated and generally will be posted if they are on-topic and not abusive.
For more information, please see our Comments FAQ