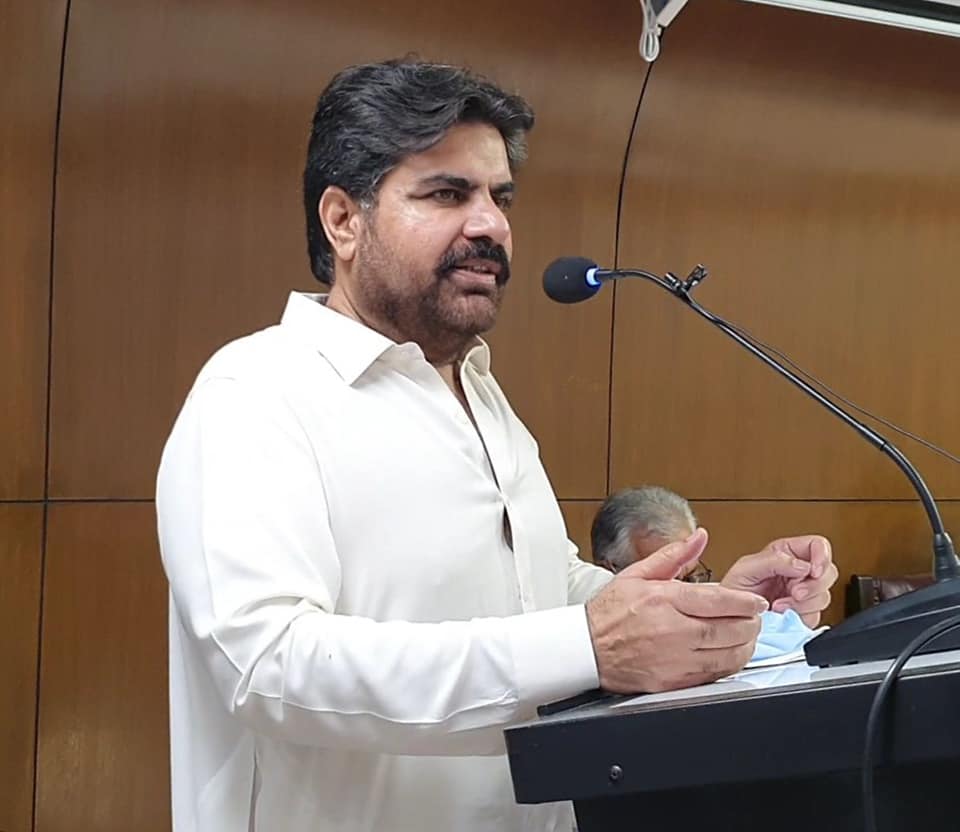 ---
KARACHI:
Sindh Forest Minister Nasir Hussain Shah underscored on Sunday the importance of Karachi Zoological Gardens, called attention to problems faced by the zoo and offered assistance for establishing a larger safari park to house animals.
The minister, along with special assistant to the Sindh chief minister on wildlife Bangul Khan Mahar, was visiting the zoo, where he was briefed by the Karachi administrator and Karachi Zoological Gardens director.
Speaking to the media, Nasir said Karachi Zoological Gardens was a historical site, which was established in the 1870s and since, had been of significance for the ex-situ conservation - literally translating to off-site conservation, it is the process of protecting an endangered species outside its natural habitat - of wildlife research, education and recreation.
The provincial minister underlined the importance of the role of Karachi Zoo in research and education, stating that multiple research publications by students of natural sciences contained references from these gardens.
Then turning his attention to problems being faced by the zoo, he added that issues which burdened Karachi Zoo were the same as those plaguing zoos elsewhere in the world. Outlining the problems, he said they included the lack of space, housing and visitors, which caused social stress for animals.
"In the wake of the increasing population [of animals] and to cater to their needs, the Sindh government shall assist in establishing a larger safari park, spread over thousands of acres of land, on scientific grounds which will have sufficient space for zoo animals," he said.
While visiting the enclosure of a brown bear - which had been in the news recently for being kept in poor conditions - the minister was informed that a new, larger enclosure was under construction for the bear.
At that, the minister directed the Sindh Wildlife Department to take blood samples of the bear and submit a report to him at the earliest.
Published in The Express Tribune, March 8th, 2021.
COMMENTS
Comments are moderated and generally will be posted if they are on-topic and not abusive.
For more information, please see our Comments FAQ