 ---
Politician Jahan Ara and bureaucrat Ayesha have carved a niche for themselves over the years. While Ayesha is busy running Punjab PEMRA Jahan Ara has her hands full with navigating Punjab politics. But do not let their impressive achievement befool you into ignoring the lighter side of life. Together, the Wattoo sisters have had their share of fun. Most notably at the expense of their father former Punjab chief minister Manzoor Wattoo. From unsuccessfully trying to dupe him into giving more eidi to living the " hostel life" in the CM house the Wattoo sisters share it all and more.
What's your first memory of each other?
Jahan Ara: I remember her when my father became speaker Punjab Assembly and she started Esena Foundation School. She used to write full songs in her secret diary (which our elder sister used to read regularly). I remember when we first went to Naran all she wanted to do was to go to lake Saiful Malook, as she read and believed that fairies would come there.
Ayesha: My younger sister and I moved to Lahore at Speaker's house, where our other siblings were already residing and Jahan Ara started looking after me. She treated me how boarders are treated at the hostel by teasing and annoying them in a funny way, foe example she would ask all the younger siblings and cousins to go on a hunger strike if our favourite foods were not made or fake a tummy ache to not to go to school . Then she became my friend and would always save me from wrath of my older sister, actually me and Jahan Ara became more close when we realised that she was always close and caring towards Abu and I was the only person in family who could make our father, laugh so that's what brought us closer. My father was really fond of my creative writing and Jahan Ara would always encourage me so we were always more like friends than sisters.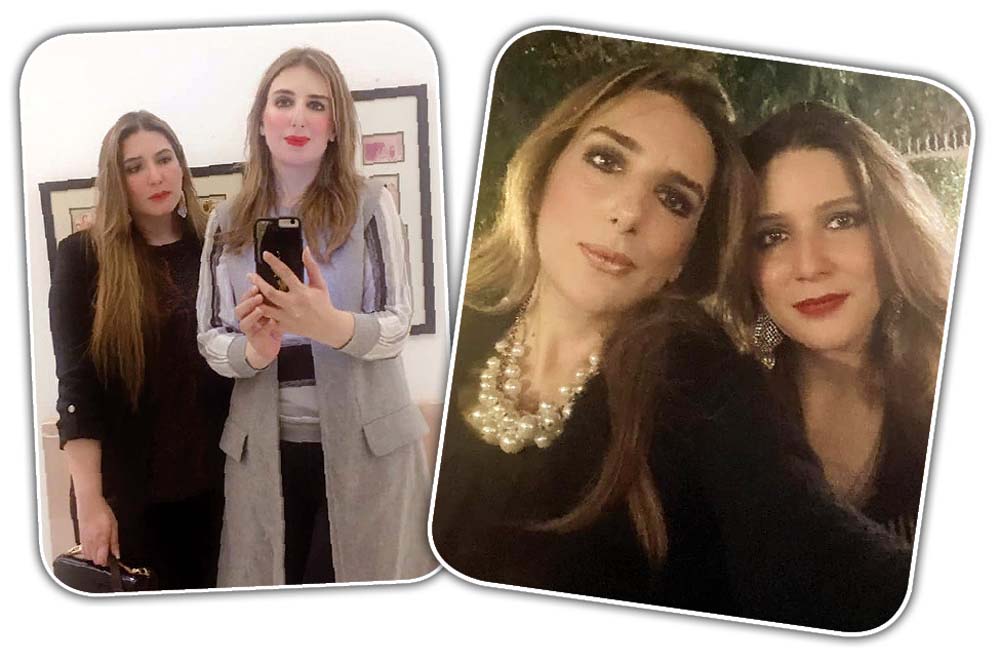 What is the craziest thing you have done together?
Jahan Ara: We had a great childhood. I was the naughtiest of all siblings, restless and always up to something. Every time I needed help in doing something crazy she was/is always my partner. We once played April Fool's and made half of the family travel to the village for no reason.
Ayesha: We have done so many crazy things. Once when our father was the CM Punjab, he was distributing eidi amongst deserving villagers so we decided to get eidi as well. We wore burkhas and walked in streets of the village and no one imagine ti would be us. We stood in the cue and when we took out our hands to get eidi one of our uncles recognised us and we were then taken inside.
What did you get punished for the most as a child?
Jahan Ara: Our parents never believed in punishing children. It was very rear that someone even told us off loudly. I was usually punished by my teachers mostly for disturbing the class.
Ayesha: I was never a naughty child, I was always the mature and the responsible one so never got punished.
If you could swap places with each other, what's the first thing you would do?
Jahan Ara: I would change her four poster bed and get job transferred to Islamabad.
Ayesha: I would go back to PPP and never look back no matter what and would change my entire wardrobe and wear dresses with more stylish cuts.
If you could only wear one piece of clothing for the rest of your life, from the others closet, what would it be?
Jahan Ara: Her Tarun Tahliani yellow sari.
Ayesha: Her black net blazer.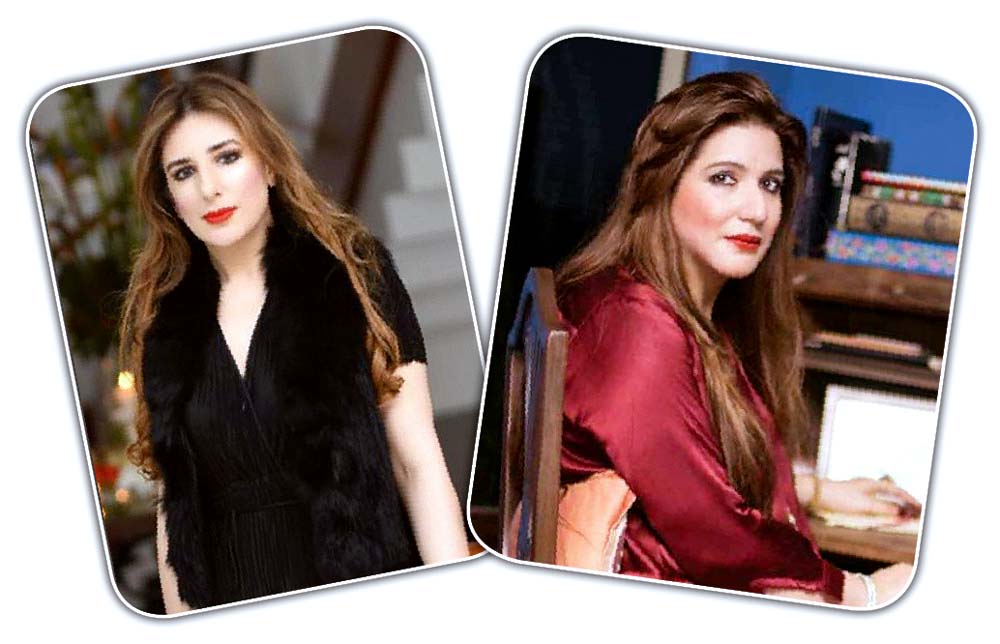 What is the one thing you love about your sibling?
Jahan Ara: She is the most compassionate and honorable person.
Ayesha: She is always there for the family, her priority is her loved ones.
If you are fighting with each other, how do you make up?
Jahan Ara: I just randomly message and say it's ok and we never discuss or talk about the issue again.
Ayesha: We take everything very lightly and randomly start talking.
What is the one secret talent your sibling has, that you wish you did too?
Jahan Ara: She can sing and dance beautifully.
Ayesha: Warmth in her nature, people love her for that, I consider it as a talent too.
Describe your sibling in three words?
Jahan Ara: Fiery, honorable and forgiving.
Ayesha: Hardworking, respectful and passionate.
Which fictional character is your sibling most like?
Jahan Ara: She is too real and genuine. I cannot relate her to any fictional character.
Ayesha: I never thought about it.
How are your personalities similar?
Jahan Ara: We both believe in survival of the fittest and constantly improving ourselves. We are very family oriented, mainly we are both driven by the force to contribute to our family legacy.
Ayesha: We both work for our family name and both agree to the fact that one person cannot do anything alone if he or she doesn't have a strong moral support system, we believe unity is strength.
I can't live without my sister because…
Jahan Ara: We are blatantly honest with each other. She really believes in me and makes me do better always. Also she is the best listener and most amazing sister.
Ayesha: She is the first person who calls me every morning and that's what I love her for, she is very caring, she makes everyone feel great.
COMMENTS
Comments are moderated and generally will be posted if they are on-topic and not abusive.
For more information, please see our Comments FAQ