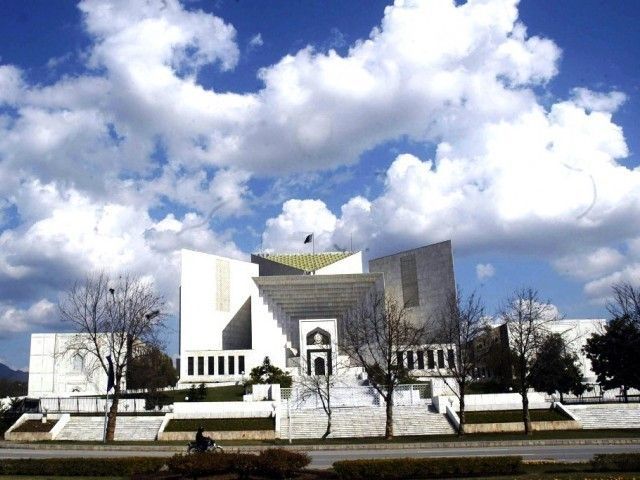 ---
ISLAMABAD:
Pakistan Tehreek-e-Insaf's (PTI) candidate in the NA-75 Daska elections challenged on Friday the Election Commission of Pakistan's (ECP) decision to annul the by-polls and announce re-election, in the Supreme Court.
The candidate, Ali Asjad Malhi, asked the top court to annul ECP's decision, directing the electoral body to announce the results of the polls held on February 19.
The petition named the ECP, Pakistan Muslim League-Nawaz's (PML-N) by-poll candidate Nosheen Iftikhar as respondents in the case.
The petitioner stated that the decision was not in line with the realities, adding that the ECP didn't review the available record.
Read Challenging ECP decision proves govt 'stole' Daska by-polls: Maryam
Malhi said there were no logical grounds for a re-election in the constituency. A re-election, he added, would mean creating another law and order situation for the people of the area.
The petitioner further said that the opponents had already been defeated in the by-polls.
On the next day of the election, ECP withheld the announcement of the result and ordered an inquiry into the missing staff at some polling stations. The Punjab election commissioner also expressed disappointment at the lack of cooperation from the police and district administration.
On February 25, it declared the by-poll, held on February 19 in NA-75 Sialkot-IV constituency, as void and ordered fresh elections to be held in the constituency on March 18.
The electoral authority had said that the election in the constituency were not conducted in a transparent manner, observing that incidents of murders, firing and injuries, law and order situation and other circumstances made the outcome doubtful.