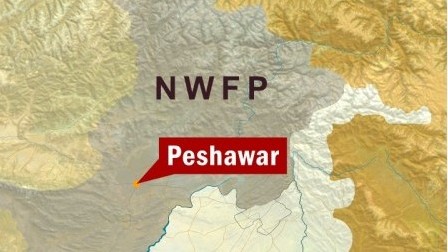 ---
A dozen militants ambushed a paramilitary patrol in the Orakzai tribal region on Monday, killing three soldiers and sparking deadly clashes, according to officials. At least 10 Taliban guerrillas were killed and five injured in the ensuing fighting, they added.

The incident took place in the Khodhand Andkhel area of southern Orakzai Agency – the region where the military said on June 1 that major combat operations as part of an anti-Taliban offensive were over.

The militants fired rockets at a vehicle of the paramilitary Frontier Corps which was on routine patrol. "Three troops were killed and five others wounded in the attack," an unnamed FC official told The Express Tribune.

The attack triggered a deadly gunfight between paramilitary troops and Taliban militants, a source told The Express Tribune. At least 10 insurgents were killed and five wounded in the retaliatory fire.

Sources said that paramilitary troops cordoned off the area following the attack and launched a search operation therein. The operation was continuing till the filing of this report.

At least 70 militants were killed and 30 wounded in fighting between security forces and insurgents in northern parts of Orakzai Agency on Sunday, the FC claimed. Independent confirmation of casualty figures is impossible given that the area is a military zone closed to aid workers and journalists.

Thousands of paramilitary troops, backed by airpower and heavy artillery, moved into Orakzai Agency on March 24 after intelligence reports suggested that Taliban militants were fleeing the offensive in South Waziristan and regrouping in the region. Paramilitary forces claimed to have killed hundreds of militants since.

Separately, a militant commander Farooq was killed in a clash with security forces in Hangu district which also led to the arrest of another militant. The clash occurred in the Chapri Naryab village of the Doaba area.

In another incident, the Hangu police arrested three suspected militants, including a key commander identified as Taj, and recovered arms from their possession.

Published in The Express Tribune, June 22nd, 2010.
COMMENTS
Comments are moderated and generally will be posted if they are on-topic and not abusive.
For more information, please see our Comments FAQ