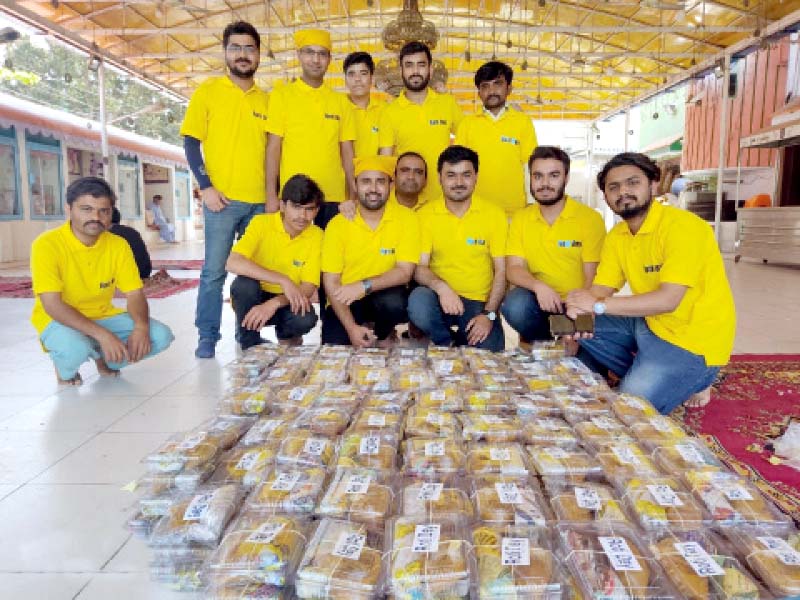 ---
KARACHI:
More than a dozen youth belonging to the Hindu community distributed food packages among people in need in different localities of the city on Sunday.
They were joined by some of their Muslim friends in this philanthropic activity.
The youth pooled resources from their personal finances and were also assisted financially by Homeless Sadqa International, Karachi chapter, a non-governmental organisation.
Sharing details, one of the organisers, Rakesh Kumar, told The Express Tribune that he and his friend were observing 'Roti Day'.
"We observe many days but not one of them spare a thought for the poor people who are actually in need of our attention," said Kumar.
According to Kumar, the food was prepared at Sant Satram Das Mandir located near Cantonment Railway Station. The food packages were prepared at the temple's kitchen before it being despatched to different neighbourhoods for distribution.
"We personally went to different parts of the city and distributed food among needy persons."
The food packets were distributed outside Jinnah Postgraduate Medical Center, Dr Ruth Pfau Civil Hospital and katchi abadis located along University Road.
"We hope to repeat this act [annually]," Kumar said, expressing the hope that others would join in the initiative too. He added his friends were committed to observing 'Roti Day' every year.
Published in The Express Tribune, March 2nd, 2021.