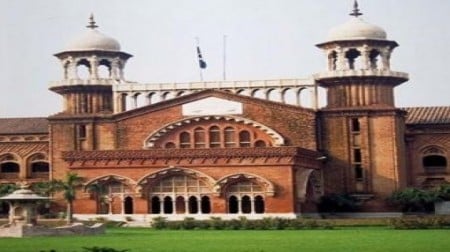 ---
LAHORE:
The Lahore High Court on Monday granted post-arrest bail to an individual, accused of blasphemy for allegedly disrespecting the holy site of Khana-e-Kaaba, due to delay in the conclusion of his trial.
This was the accused's third post-arrest bail filed in the LHC. The first one was dismissed as non-prosecution while the second was dismissed as withdrawn.
In his third bail plea, the accused petitioner's counsel contended to the court that the accused has nothing to do with this case and was implicated in a purely forged case.
"No development occurred in the trial of the accused. He is suffering from detention since 2016, no prosecution witnesses had been recorded yet," the counsel added.
He prayed to the court that the bail of the accused be accepted.
Also read: LHC orders proper disposal of worn-out holy scripts
The complainant's counsel, Ghulam Mustafa Chaudhary, argued that evidence is present in the form of a post on social media which was made by the accused.
"There is a forensic report which shows that the picture was shared on his account," Chaudhary maintained.
It is pertinent to mention that Sadar Phoolnagar district Kasur police had registered an FIR against the accused under section 295, 295/A of PPC on September 18, 2016, for disgracing the holy place.
Since then the accused has been in jail.
COMMENTS
Comments are moderated and generally will be posted if they are on-topic and not abusive.
For more information, please see our Comments FAQ