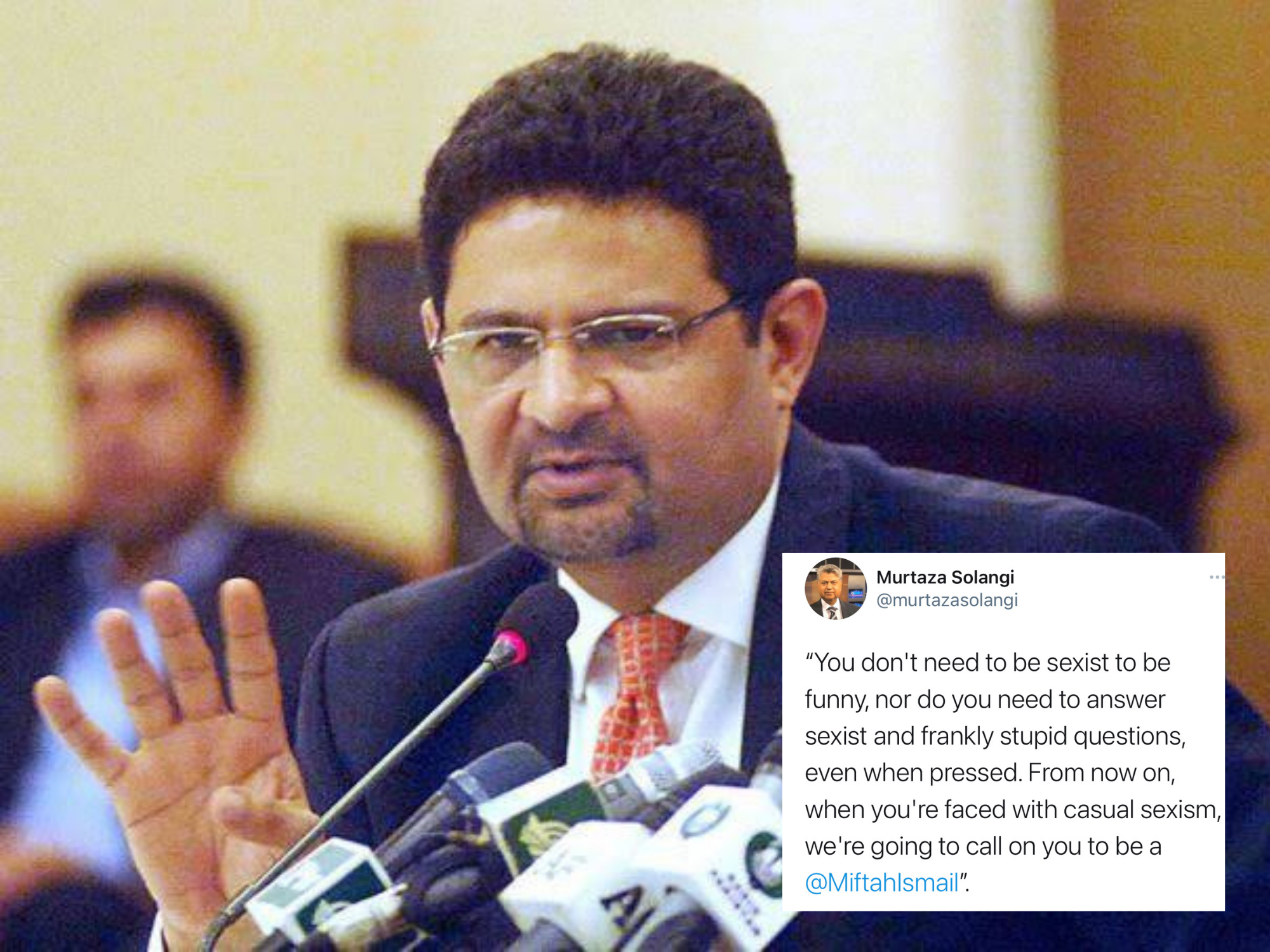 ---
Several politicians across the world have come under fire for their work, words and actions over the past many years. However, in a recent turn of events, former Pakistani finance minister Miftah Ismail won the hearts of internet users following an epic response to a sexist question. Appearing on a live show, Ismail straight up refused to comment when he was asked to rank female politicians, Maryam Aurangzeb and Hina Pervaiz Butt on their fashion statements.
He then went on to talk about how hard it is for women to be part of Pakistani politics, adding that the show host should have questioned him about Ahsan Iqbal versus Shahid Khaqan Abbasi, instead of the two women. Twitter users lauded Ismail for dodging the sexist remark. A user tweeted, "Good to see Miftah Ismail pointing out the sexism in this question. Well handled. Definitely one of the most sensible politicians we have. Hope other men in politics follow his example."
The tweet was followed up by another user writing, "Miftah Ismail gently dismisses Shahzad Iqbal's question, redirects the conversation, yet Iqbal still insists he answer it. Casual sexism so deeply ingrained that being politely called out, even by a man, doesn't work, on a channel relatively better in this regard than most."
One more tweeted, "A lesson in: a) the kind of questions that really seriously ought to be forever removed from TV; and b) how to answer such a [sexist] question, Nicely done."
COMMENTS
Comments are moderated and generally will be posted if they are on-topic and not abusive.
For more information, please see our Comments FAQ