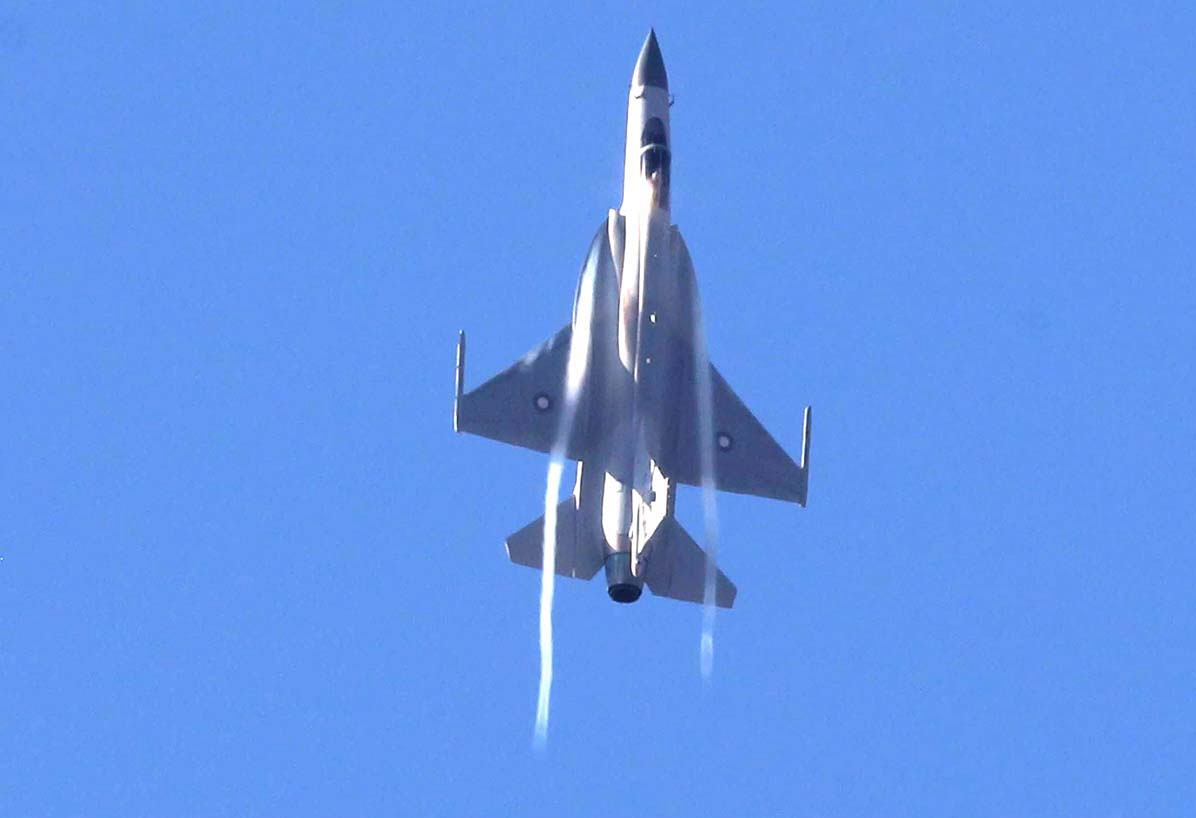 ---
The Pakistan Air Force (PAF) celebrated the second anniversary of Operation Swift Retort today at Air Headquarters (AHQ) to pay homage to the valiant pilots and all those involved in defending the motherland and shooting down Indian aircraft in 2019 on this day.
Addressing the ceremony, Chief of the Air Staff Air Chief Marshal (ACM) Mujahid Anwar Khan said the PAF would thwart any misadventure by the enemy and was ready to respond with full force as per the aspirations of the nation.
"Our desire for peace must not be misunderstood and in case of any misadventure, our response would be swift, resolute and unwavering," the ACM added.
The air chief added that PAF, living up to its legacy yet again, made its mark through professional excellence and valour on February 27, 2019.
"We stand with our Kashmiri brethren in their just struggle for the right to self-determination," the air chief reiterated. "It is time to end the atrocities being inflicted on innocent Kashmiris in Indian Illegally Occupied Jammu and Kashmir."
During the ceremony, ACM Anwar inspected a guard of honour and a flypast.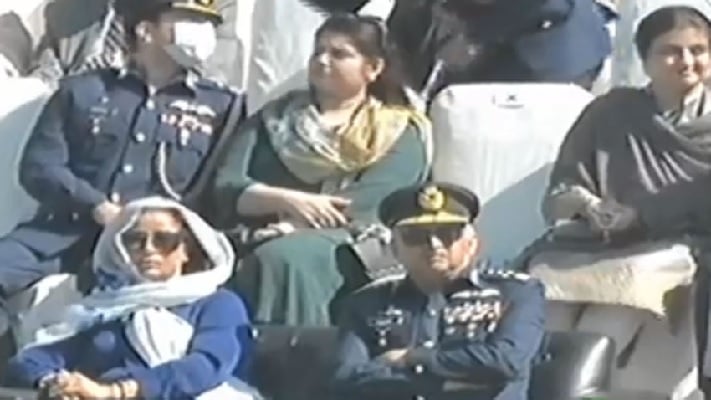 PHOTO: RP
The operation was a response to India's botched 'surgical strike' in Balakot, Khyber Pakhtunkhwa wherein the Indian Air Force managed to 'kill' only a few trees.
Read more: Operation Swift Retort – Message to India: 'Don't miscalculate'
During the aerial skirmish with India that day on February 27, 2019, Pakistan piled a long list of mishaps for its opponent. On that list were two Indian jets, a MiG-21 Bison and a SU-30, who were shot down after they attempted to intrude into Pakistan's airspace.
The pilot of the Mig-21, Wing Commander Abhinandan Varthaman, was captured by Pakistani authorities as the fighter jet crashed inside Pakistan's territory. The captured pilot was realised a day later as a good-will gesture to India.
Adding insult to the injury, India's air defence system shot down its own helicopter in the "fog of war".
The rare aerial engagement that significantly raised the stakes in the perilous standoff came a day after New Delhi claimed its aircraft had launched an airstrike on what it called the "biggest training camp of Jaish-e-Muhammad" militant group inside Pakistan – a claim debunked by Islamabad.
While India, analysts believe, failed miserably to establish its image as a superior military force in the region, in that episode, Pakistan successfully cemented its position as a responsible nuclear state.
COMMENTS
Comments are moderated and generally will be posted if they are on-topic and not abusive.
For more information, please see our Comments FAQ