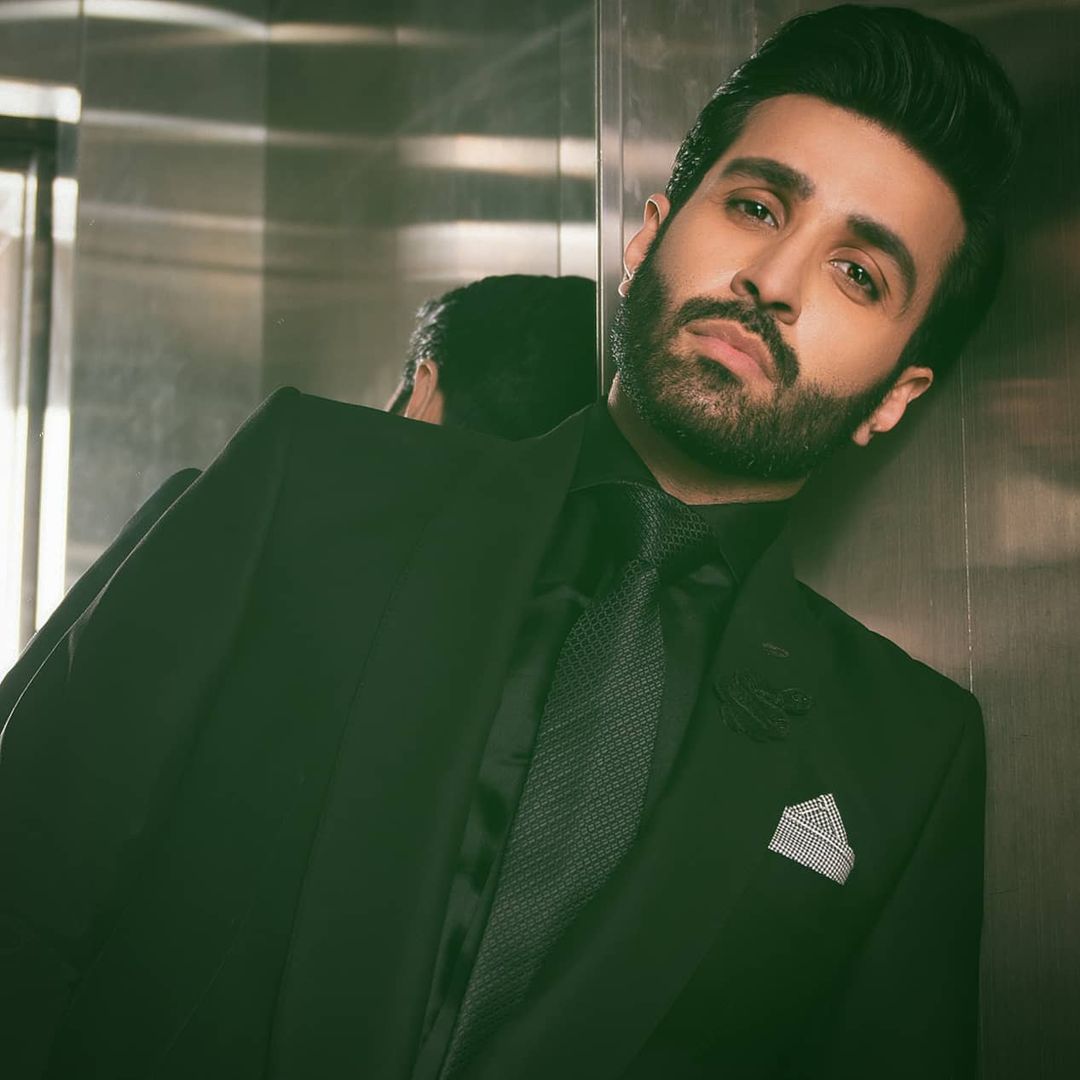 ---
In an interview released a week ago, actor Azfar Rehman dished out his secret to success, admitted he was harassed by few female co-stars, presented his two cents on the #MeToo campaign and shared his thoughts on the casting couch in our entertainment industry.
The actor attributed his achievements to his strong faith in himself and asserted that he has never begged a director for a role. Sharing an anecdote from his early years as an actor, he revealed, "It is wrong, but even some people in my position exploit others in return for certain favours. When I had just started out, I had a lot of such 'offers'. But it depended on how I responded to them."
He went on to say that if he, with his following of millions, supported a notion that is illegal or wrong, it would mean he endorses the said practice. The conversation then progressed to his thoughts on the #MeToo movement, to which he revealed, "Being a male artist, there were even times I was harassed by a few female artists. I would not like to name them, since I have ignored it. But women cannot always be right."
Read: I was harassed by female artists: Azfar Rehman
Several agreed and disagreed with what he had to say after his statements were publicised online. But speculations surrounding his revelations spread like wildfire, as many assumed he was sexually harassed.
In response to the ongoing confusion, Azfar has took to his Instagram to clarify that he was not 'sexually' harassed by female artists and not all harassments qualify as 'sexual harassments'.
"I spoke about so many inspiring and uplifting things but sadly only this is being sensationalised," the actor wrote in the caption of the post he shared. In the post, he penned, "In a three-year-old interview I briefly talked about harassment – and not sexual harassment – that I faced as a newcomer 15 years ago."
He went on, "The harassment I faced was all about power play, clanning, humiliation and bullying. It had absolutely no sexual aspect." He went onto reinstate how he hadn't even used the term 'sexual harassment'. "To be clear, I didn't even use that term, our social platforms must understand and educate our people that harassment is not always sexual. They're two different things."
As for his claim about women not always being right, Azfar elaborated, "I have utmost respect for women and at the same time I also believe that good and bad people are everywhere. Apologies if I have hurt any sentiment, please watch the interview. It's quite entertaining, by the way."
Have something to add to the story? Share it in the comments below.