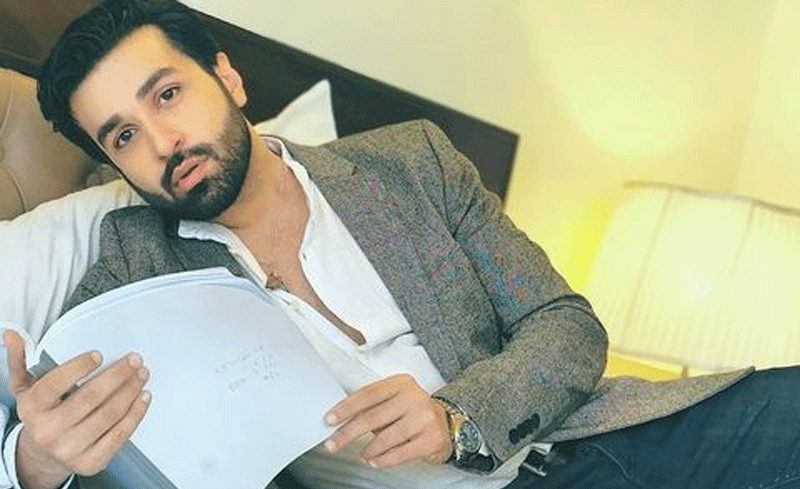 ---
Struggling initially to make a mark in the industry, actor Azfar Rehman has finally made it to the big league. With a career spanning over 15 years, he has delivered some eye-grabbing performances in prominent projects. Hailing from a family where blue-collar jobs were considered to be the only noble profession, Azfu broke the norms and joined the film industry.
"I was the black sheep of the family," he told Begum Nawazish Ali in a recent interview. "When you belong to a family, where four of your brothers are chartered accountants, it's not easy to step into the world of glitz and glamour. For where I am today, I have worked extremely hard."
The actor spoke about his secret to success, being harassed by female co-stars, his thoughts on the #MeToo campaign, casting couch and Bollywood offers.
The secret to success:
When Azfar first started off, he worked very hard when it came to his roles and personality development.
"It wasn't easy to camouflage to mold my actual self into someone who could be more acceptable in the film industry," he said, stating that he is gripped with plans to write his memoir, which he will eventually ask a director to turn into a film.
"It's a story of a very simple boy with big dreams, hoping to make it big in the film industry as he goes through different paths," Azfu continued. "It's been a crazy, adventurous journey."
The actor attributed his success to his strong faith in himself. "I have always looked ahead and run in the same direction. Good things happen then and we should never take anything too seriously in life," the Aatish actor remarked. "The only competition one should have is with himself. It sounds cliched, but it is true. Happiness has nothing to do with your profession or where you stand in your career. It should come from within."
He admitted that he has never begged a director for a role. "If they see potential in an individual, they will offer you work," he said, adding, "My work is out there. They know my skills. There has been a lot of times when a lot of actors came from industry families and failed to make a mark."
The casting couch:
"It has been happening for years and will continue for years to come," noted Azfu. "Yes, it is wrong but even people in my position would exploit someone in return for certain favours. I would never enforce it."
Sharing an anecdote from his early years in the film industry, he revealed, "When I had just begun my career in the showbiz industry, I did have a lot of 'offers'. But it also depended on how I responded to such offers."
He went on to say that if he, with his following of millions, supported a notion that is illegal or wrong, then that means he is endorsing the said practices, which is something he would never do.
His take on #MeToo:
"It's a very sensitive subject," the Tanhai star commented. "No one should be harassed. Everyone has the right to live and how they want to live. Having said that, you cannot force yourself on anyone. That's wrong. If there's mutual consent, there should be understanding."
While he stands in solidarity with the victims, he did call out those using the campaign to their advantage. "I am not sure how exposing someone on social media could be true. Being a male artist, there were few times when I was harassed by few female artists. I would not like to name them since I have ignored it but women can not always be right," mentioned Azfu.
Expanding horizons:
There was a time when he was obsessed with working in Bollywood. "Like many of my fellow artists, even I had so much craze about working across the border," he said. He disclosed that he was asked to audition for certain roles in Bollywood, however, all his auditions were "horribly rejected".