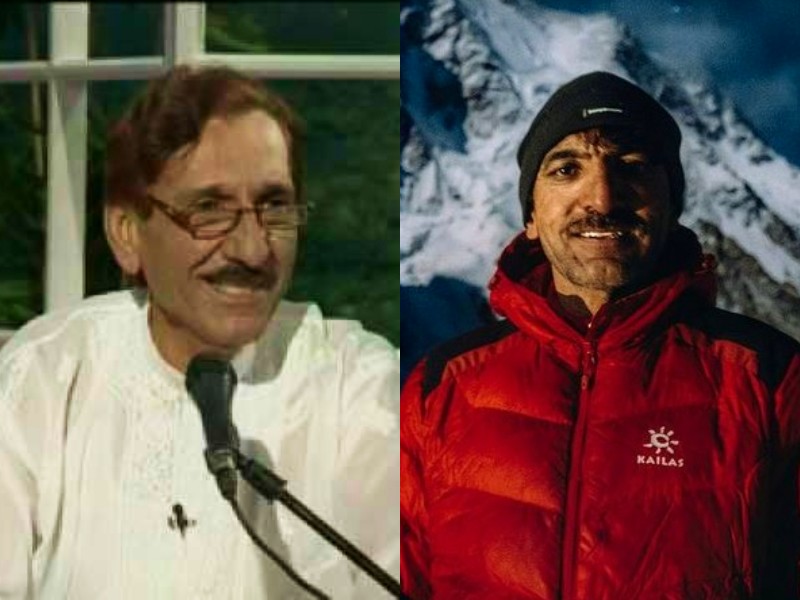 ---
LAHORE/ KARACHI:
The nation froze in shock right after Pakistani mountaineer Ali Sadpara accompanied by Iceland's John Snorri and Chile's Juan Pablo Mohr lost contact while on their way up the K2 summit. For many Pakistanis, this was an introduction to a hero who had been scaling peaks after peaks for years. Some saw him as the son of the Karakoram being embraced by his mother while others saw him as a hero who had to die to be a hero.
The search for the missing was still on but the folktale of the incredible mountain giant had started to weave itself. The folktale, like all epics, encompassed a variety of emotions with just one soundtrack; Tum Chalay Aao Paharon Ki Qasam, [Come back for the sake of the mountains]. The song resolved Sadpara's life into phrases that hauntingly delivered everything he longed for, and also expressed the grief and guilt of those that longed for him.
Written and composed by Kamal Mahsud, Paharon Ki Qasam became an instant hit among the residents and tourists up north, particularly in Khyber Pakhtunkhwa. In the 1990s, the song made its way to festivals, weddings, bustling shops, and even busses filled with people returning to their safety nets.
Despite its rather gloomy lyrics, the song's melody and folk swing led many to dance to it – almost like a happy ode to the landscape. Perhaps that is what made Sadpara sing and dance to this very catchy melody in a video that went viral right after he and his fellow climbers went missing. The hero is seen dancing with joy, singing with grace as if he had a premonition that he is indeed going to live by the landscape and die by the landscape; leaving us with a bittersweet reminder of his charisma.
A day after the search for their bodies was called off, singer Ali Zafar released a rendition of the same song as a tribute to Sadpara, featuring memorable pictures and video snippets of the legend's life. While some accused the Channo singer of profiting from someone's loss, others appreciated his efforts to "sing for an unsung hero." Even Mahsud's son threw his weight behind Zafar and everyone else using his father's song as a vessel to reach and celebrate Sadpara.
"When Ali Zafar sought permission to cover this song, we were more than happy to give it. It now has more than two million views and that's great," Mahsud Khan's son, Shan Khan told The Express Tribune.
By the mountains for the mountains
"My father wrote, composed, and sung Paharon Ki Qasam in the mountains so it is only fair that it is used to remember the man who dedicated his whole life to conquering them," Shaan said.
According to Shan, who himself is an upcoming singer, Paharon Ki Qasam was originally written and performed like a ballad representing love as it is imagined in Pashtun tradition; a journey through difficult terrain leading you to the beloved. "So it was love song inspired by our geography," said Shan, adding that the song may have taken a painful new meaning almost three decades later, but it still speaks about the power of music and how great melodies never grow old.
"My father passed away a few years ago," Khan added, "He initially wrote Paharon Ki Qasam in Pashto but after seeing the public reaction, he was compelled to make an Urdu version of it. It was the era of cassettes, and this record sold like hotcakes," recalled the young artist.
The late singer released around 48 albums in his lifetime and they were all meant to promote Pashtun culture internationally. According to Shan, both Paharon ki Qasam and Nusrat Fateh Ali Khan's magnum opus Dum Mast Qalandar were released in 1991, and the former was the second most popular album of that year. The exact release date couldn't be verified by independent sources but aficionados concur that the two songs came around the same time.
From one hero to another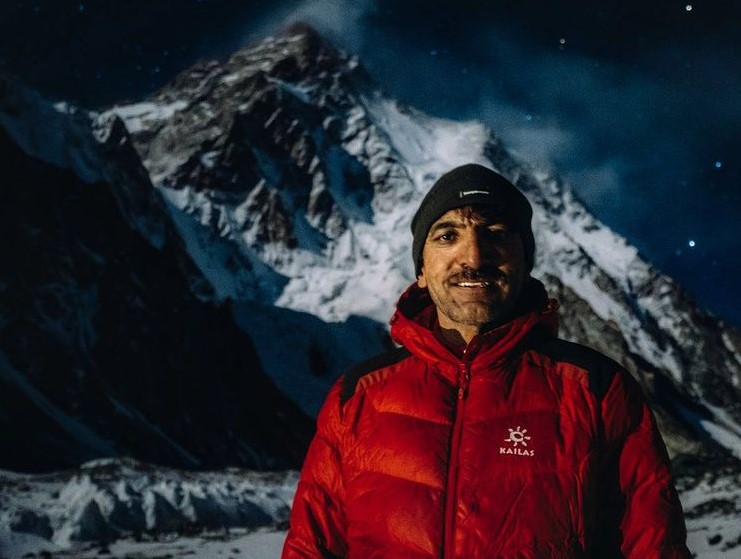 However, Mahsud himself was no less than a hero; a performer who fought through the shackles of archaic tribal values to shine like a star. "We hail from a royal family of Waziristan that condemns both music and musicians," said Shaan. "So my father had to fight quite a few obstacles to bring the Pushtun culture to light via his music," he further added. But Paharon Ki Qasam holds a special place in people's hearts. In 2019, Shan released his own rendition of Mahsud's classic, which went out to garner a whopping 16 million views on YouTube.
Have something to add to the story? Share it in the comments below.