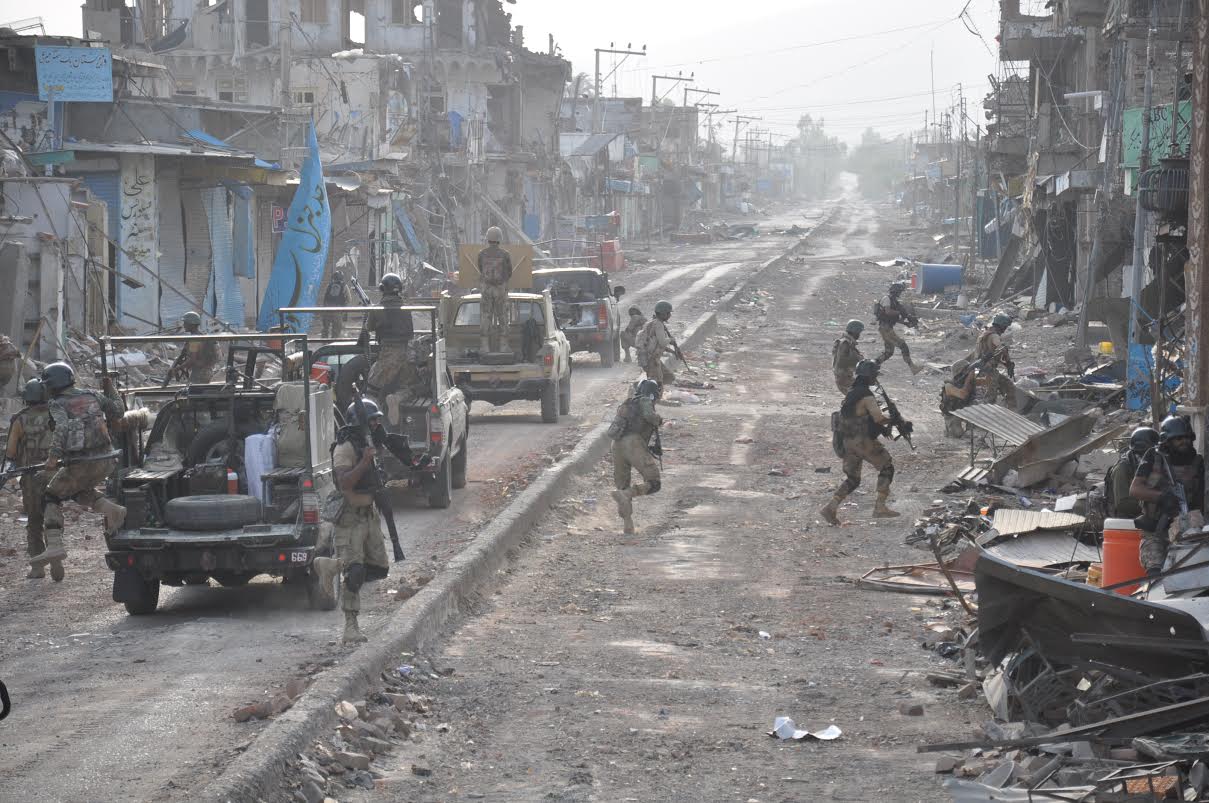 ---
A militant commander involved in the killing of four women working with Sabawon Non-Governmental Organisation (NGO) has been gunned down in an intelligence-based operation in Mir Ali area of North Waziristan tribal district, the military said.
The security forces conducted IBO [intelligence-based operation] in Mir Ali, North Waziristan on confirmation of presence of terrorists, military's media wing, the Inter-Services Public Relations (ISPR), said in a statement on Tuesday.
During the exchange of fire, terrorist commander Hassan alias Sajna of TTP's Hafiz Gul Bahadur group was killed, it said.
According to the ISPR, Sajna was involved in the killing of four women workers in Mir Ali on Monday. "The killed terrorist remained involved in terrorists activities against security forces and peaceful civilians including IED attacks, kidnapping for ransom, target killing , extortion and also involved in recruiting terrorists," it said.
Also read: At least five people killed, 10 others abducted in two separate incidents in North Waziristan
A cache of arms and weapons was also recovered during the operation, said the military's media wing, adding that the area combing was carried out by the security forces following the operation.
At least five people were killed and ten others abducted in two separate incidents in Mir Ali district of North Waziristan on Monday.
In one of the incidents, four women working with Sabawon Non-Governmental Organisation were shot dead and their driver was injured.
The incident occurred around 9:30 in the morning when the women were coming from Bannu and adjoining areas to teach sewing and embroidery to women of a local village when armed masked men opened fire on the NGO's vehicle killing the workers on the spot.
The deceased women were identified as Ayesha Bibi, Jawariya Bibi, Naheed Bibi and Irshad Bibi. All hail from Bannu including the driver. One of the women, Maryam Bibi, was lucky as she jumped out of the car before the incident occurred.
In a separate incident, according to a report received from the Shivah area of ​​Mirali, unidentified armed men had set up a roadblock at the Tandy area the previous night.
They opened fire on a vehicle that did not stop, resultantly driver of the vehicle, Wali Gul, a resident of Shivah, was killed on the spot, after which 10 people were abducted, including four locals.
According to reports, the identified abductees include local lawyer Atiqullah, his cousin Humayun Khan, a worker in local government, Shahenshah, a local health worker and Masood-ur-Rehman whereas non-locals included Yawar Abbas and engineer Hamza.