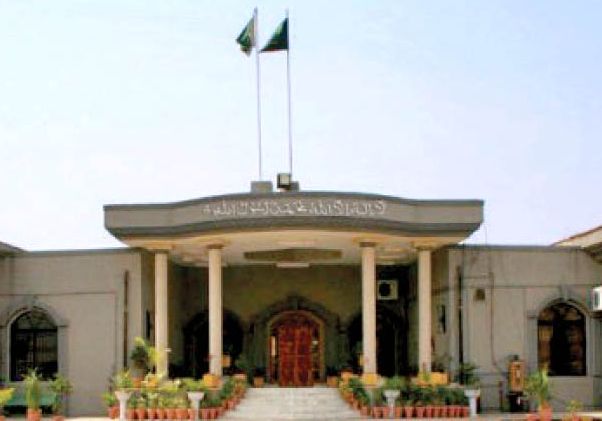 ---
ISLAMABAD:
An Islamabad High Court (IHC) bench approved the plea of the detained lawyers to grant them time for preparation of arguments in the IHC vandalism case.
A two-member divisional bench, comprising Justice Amir Farooq and Justice Mohsin Akhtar Kayani, presided over the bail pleas of four arrested lawyers on Monday.
The counsel for the petitioners sought time from the court for the preparation of arguments. Justice Kayani remarked that the IHC bar president should assist the joint investigation team (JIT).
The petitioners' lawyer told the court that two lawyers, namely Zafar Waraich and Shoaib Sheikh, among four arrested have been discharged from the case. He added that the remaining two law practitioners, Naveed Hayat Malik and Nazia Bibi, were in jail on judicial remand.
The counsel maintained that the high court bar president would assist him and, therefore, sought time for preparation of arguments. The court approved the plea and adjourned the hearing until next week.
Last week on Friday, an anti-terrorism court had extended the judicial remand of five lawyers arrested in the IHC attack case.
District Bar Secretary Liaqat Manzoor Kamboh, Sardar Najam Abbas, Mohammad Omar, Zafar Khokhar and Khalid Mahmood were brought from the jail to the court.
Earlier, the representative body of lawyers of the federal capital condemned the attack on IHC on February 8 and blamed the Capital Development Authority (CDA) for provoking the reaction.
Islamabad Bar Council (IBC) had sent a letter to IHC Chief Justice Athar Minallah, replying to his call for stern action by the regulatory bodies against the lawyers who vandalised the court building.
IBC then announced to distance itself from the extremist action by lawyers and was ready to take the matter to a conclusion. Therefore, the lawyers who vandalised IHC will be prosecuted under the Bar Council Act, the council maintained.
Published in The Express Tribune, February 23rd, 2021.