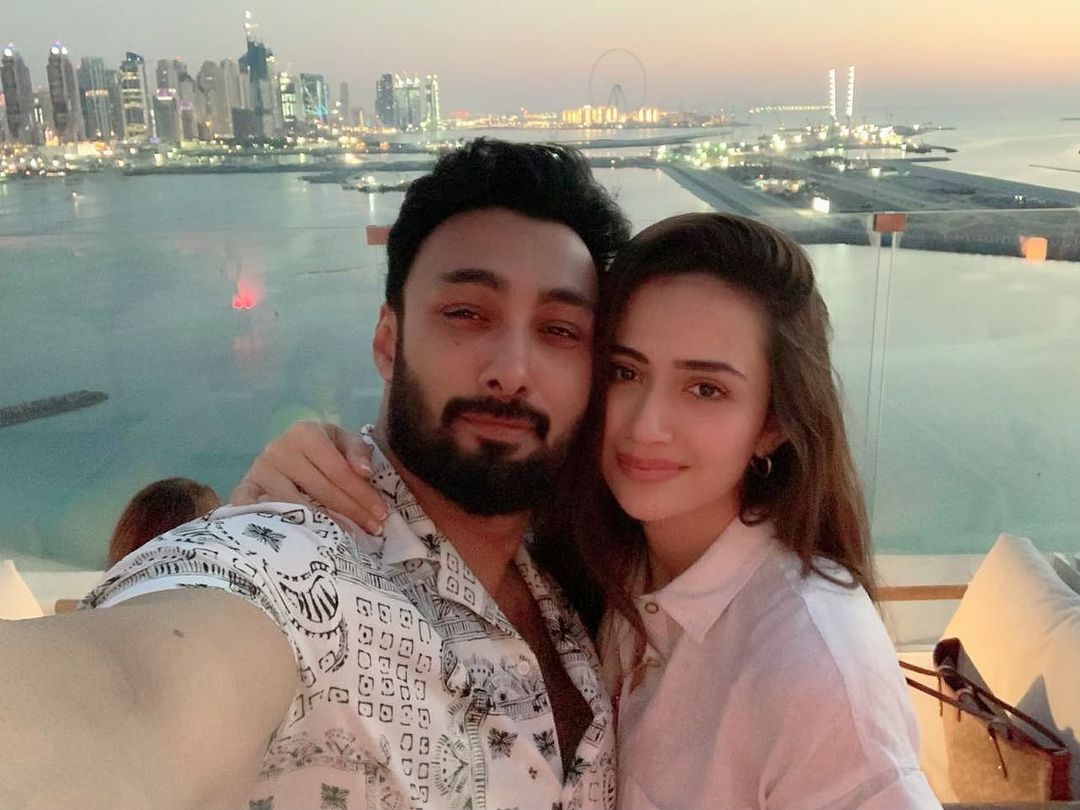 ---
In today's day and age, it's rare to see couples celebrate monthly anniversaries. As a matter of fact, you need to be really obsessed with your spouse if you're finding just about any reason to celebrate them. Or so that seems to be the case with celebrity duo Sana Javed and Umair Jaswal. Back in October 2020, the actor and singer took to their respective social media accounts and announced that they had tied the knot in an intimate nikkah ceremony.
Now, taking to his Instagram, Jaswal shared an adorable picture of Javed holding pink roses and balloons, along with another picture of what appears to be a strawberry cream cake, and penned a note for his ladylove. Clocking in four months to their marriage, he wrote, "Happy 120 days of bugging the hell out of me. I love you and thank you for making me gain an extra 20 pounds of happiness."
The Gagar crooner added, "Har stress ka hal hai kfc and cake (According to you, KFC and cake is the solution to all kinds of stress) I look like a panda, thanks to you." With much pride, and unlike the body-shaming majority of men from quintessential desi households, Jaswal added, "May we get old and chubby together. But Allah ka wasta hai (for the love of God), let me workout and diet from tomorrow."
In response to his confession, Javed teased saying, "Hahaha cutie, love you! There's some more cake in the fridge."
Well, thanks for making us hungry you two!
Have something to add to the story? Share it in the comments below.