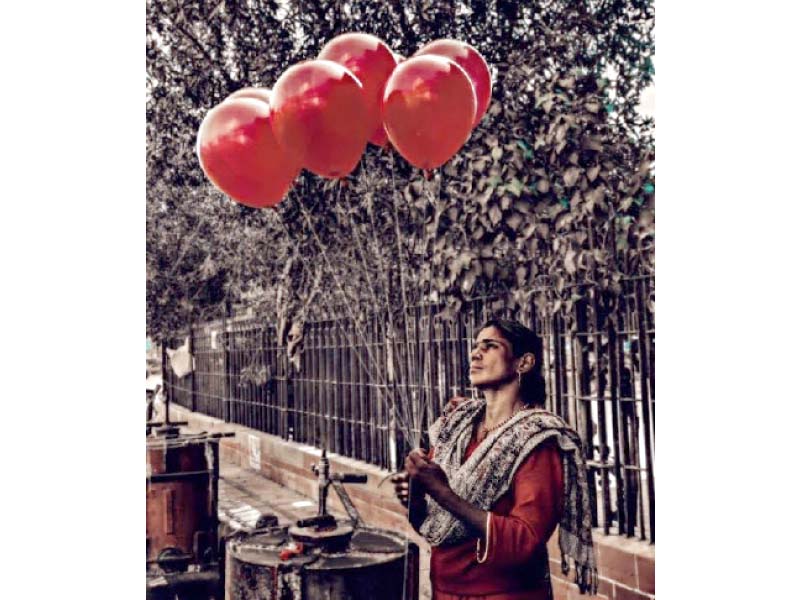 ---
KARACHI:
When the pandemic upended our routines, it also caused an emotional upheaval. It took away the neat compartments we divide our lives in. It confined us spatially and freed us temporally.
An exhibit at Pinkygul, a woman-centric community space in Defence Housing Authority, depicted how young artists navigated through the void.
Curated by Marium Asif, 'Andekhey' [The unseen] featured the works of Habib University students who laid bare their hearts, allowing onlookers to get a view into the deepest recesses of their minds and share their experiences.
The two-day exhibition, held on Friday and Saturday, pledged a thematic allegiance to support young female artists.
"Andekhey is about representing young artists. I have visited quite a few art galleries and each displayed names that were already popular. But I wanted to bring forward young female artists so as to salute the many women who are forced to leave their art too soon," Asif, who is also the president of the arts and culture club at Habib University, told The Express Tribune.
Focusing solely on female artists, 'Andekhey' went beyond the usual suspects and brought an interesting diversity of thought and experience in the world of art.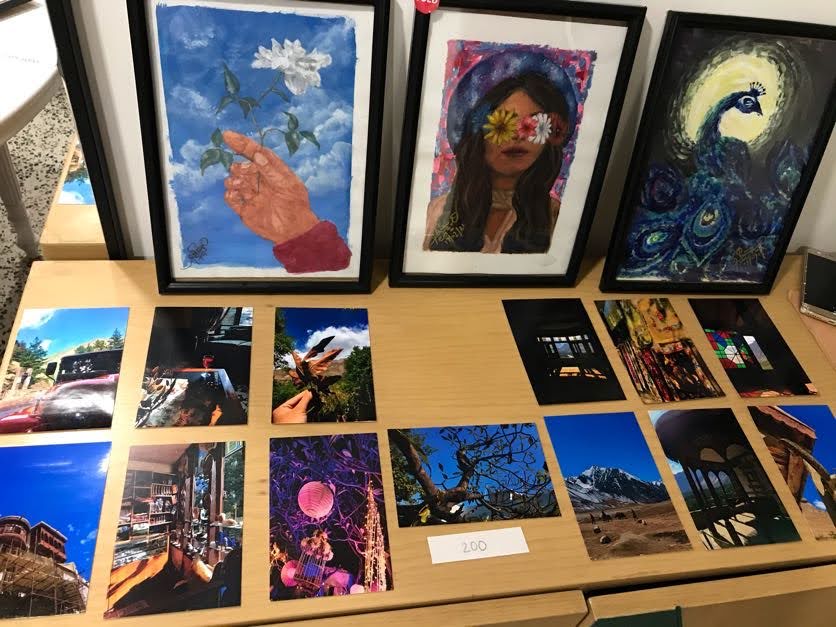 The female perspective
Alina Baig, a student at Habib University turned to art as a form of escapism during the quarantine.
"My relationship with art is fairly new, but it is also very old because I used to paint as a child," she said. "I started focusing on my studies but the quarantine brought me back to my drawing board and made me realise that art was my true calling. So I experimented with mandala paintings and ended up doing calligraphies."
Pushing the boundaries of portraiture
Zuha Lutfi, 21, paintings displayed at the exhibition were from her self-portrait series.
"I used to be very insecure about my art because I thought I did not have a distinctive style, but once I tried to get over that barrier, I realised I painted people in a different light," she said, as she gestured toward a portrait of a lethargic woman wearing a mask, with the sign of a depleting battery on her forehead and coronavirus germs in the backdrop. "This is basically what 2020 did to me. We were too detached from the actual world. I felt lethargic, hence the battery low sign."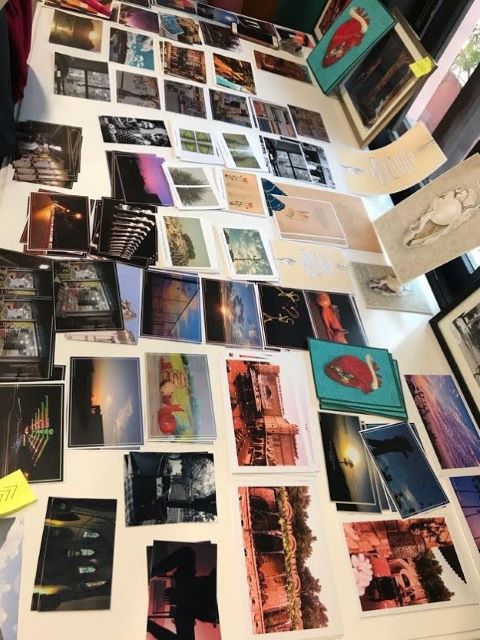 In a solitary place
While most of us were hit hard by loneliness during the pandemic, artist Rowan took a step towards capturing the essence of it. Her work drew parallels between art and literature.
"During quarantine, lot of people sought refuge in literature and that is what I did too," she said. "I want people to touch my paintings. We were all touch-starved and very hesitant in touching others so I created these paintings that people could touch and interact with."
Rowan's work is inspired by poetry and music.
"Each painting is context-based and comes with a quote," she said.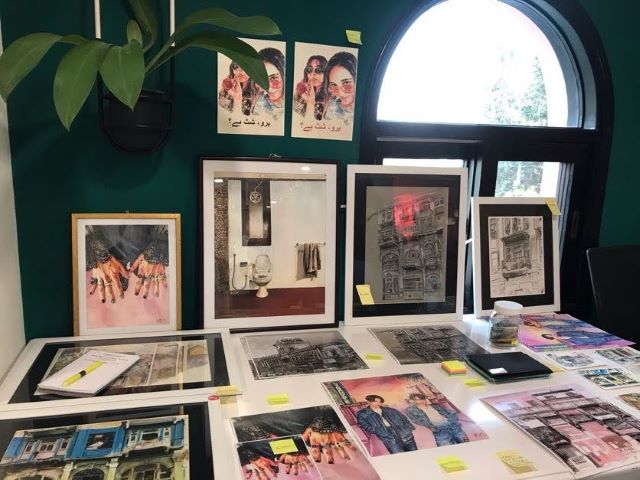 Reimagining open spaces
Digital artist Luluwa Lokhandwala reimagined public spaces and described her work as being inspired by surrealism.
"I draw illustrations on photographs I take to show how I imagine a space that is otherwise ordinary," she said, holding out a postcard with an astronaut coming out of the Empress Market's clock tower.
Part-time artist Ashika Shaikh followed suit with her Saddar series.
"I wanted to preserve these withering buildings in some form or the other, so I decided to draw them," she told The Express Tribune.
Besides, part-time photographer Mahnoor Mahboob breathed new life into mundane activities and ordinary spaces with her street photography. The overpowering use of dark hues and red made Mahnoor's photography stand out.
"For me, the magic lies in little moments when humans are effortlessly themselves - just existing," she said while describing a photograph of a balloon-seller titled 'Scarlet Hope'.
Photos: Tehreem Alam
Published in The Express Tribune, February 21st, 2021.