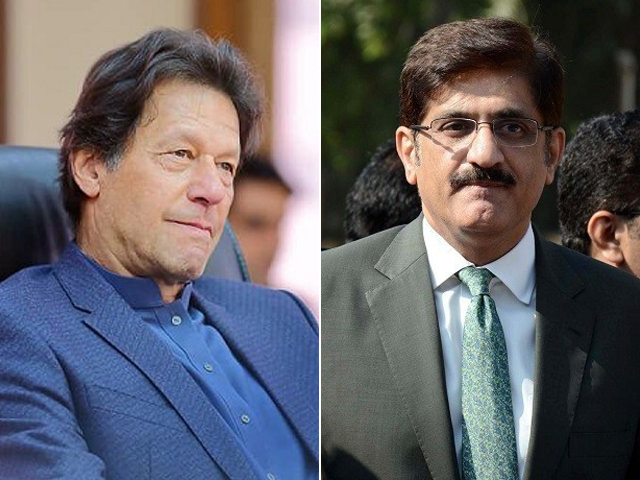 ---
ISLAMABAD:
Inter Provincial Coordination (IPC) Minister Fehmida Mirza on Saturday said that Sindh Chief Minister Murad Ali Shah was answerable to Prime Minister Imran Khan as Pakistan was not a confederation but a federation.
"How are you [Sindh CM] not answerable to the chief executive of the country; you can't violate the constitution," she said, adding that the Constitution was a pact between the state and the people and state's definition was federal government.
The IPC minister's comments came during a discussion in the Express News' talk show, The Review, in response to Sindh CM's statement that he was not answerable to the PM or any minister but to the provincial assembly. The hosts, Shahbaz Rana and Kamran Yousaf, discussed the intended benefits of the 18th Amendment in the Constitution and 7th NFC Award achieved during past 10 years with the minister.
Fehmida, who had served as the only woman speaker of the National Assembly, claimed that the 18th Constitutional Amendment was wrongly interpreted, not being fully implemented and several sections of the constitutional amendment needed to be revisited with the consent of the provinces.
She argued that the premier presides over the Council of Common Interest (CCI) as well as the National Economic Council (NEC) – body formed to work for uniform development for urban and rural populations of the country in a coherent manner – and provincial chief ministers are members of the CCI and NEC; making them answerable to the PM.
"To say that one is not answerable to [the] PM shows the mindset. There can't be a state within the state," she said. In addition, she questioned in (what) capacity the provinces take share from the Centre, adding that the people could not get benefits of the 18th Constitutional Amendment and the NFC Award as were earlier envisaged.
In January, the Sindh CM while addressing an inauguration ceremony in Karachi had said that he was elected to the post by the provincial legislature and was, therefore, not answerable to anyone except the Sindh Assembly; not even to the prime minister.
"According to the Constitution, I am answerable to the Sindh Assembly and to no one else, not [even] to the prime minister," Murad had said, "the Sindh Assembly elected me and I am answerable to them and I will answer them."
The provincial chief minister was referring to a spat between himself and Federal Minister for Shipping and Maritime Affairs Ali Zaidi in a session of the Karachi Transformation Committee on January 16, details of which were released to the public by Zaidi following the meeting.