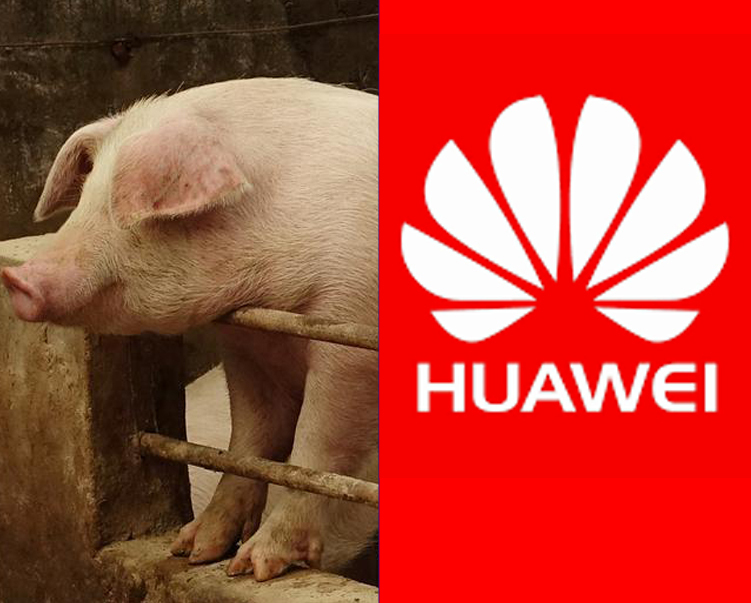 ---
Chinese smartphone giant Huawei is venturing into the agriculture sector, providing AI technology to pig farmers after facing tough US sanctions on its smartphones, reports BBC Tech.
In May, Washington imposed a new round of measures that effectively prevented companies with US-origin technology from selling to Huawei due to national security concerns. Huawei has repeatedly denied it is a risk.
Hence, the Chinese smartphone maker is outsourcing its technology to pig farmers and the coal mining industry in efforts to recover from the US ban that has had a robust impact on its revenue.
Huawei to pack less of a punch in the new year after bruising 2020, analysts say
China has the world's biggest pig farming industry. With the help of AI technology, farmers will be able to detect diseases, track pig's health. Further, with the use of facial recognition technology, farmers can identify individual pigs, while other technology monitors their weight, diet, and exercise.
Chinese tech giants such as JD.com and Alibaba, are already working with pig farmers in China to bring advanced technologies to the industry.
"The pig farming is yet another example of how we try to revitalise some traditional industries with ICT (Information and Communications Technology) technologies to create more value for the industries in the 5G era," the Huawei spokesman added.
Apple adds 'BlastDoor' security feature to fight iMessage hacks
Huawei once challenged Samsung's top position in the global smartphone market; however this year the company's smartphone sales plunged 42% as the US limited its supplies of chips used in smartphones and telecom equipment.
"The issue here is not like there's any problem with our quality or experiences of the Huawei products. It's not a level playing field for Huawei as Huawei is caught in between the geopolitical tensions," a company spokesman told the BBC.
Huawei has also expanded into different products such as smart vehicles, wearable devices, and cloud computing services to increase its revenue stream.
The company's founder and chief executive Ren Zhengfei also announced a mining innovation lab in northern China's Shanxi Province.
"We can still survive even without relying on phone sales," Mr Ren said, adding that he doesn't see the US removing Huawei from a blacklist.
COMMENTS
Comments are moderated and generally will be posted if they are on-topic and not abusive.
For more information, please see our Comments FAQ