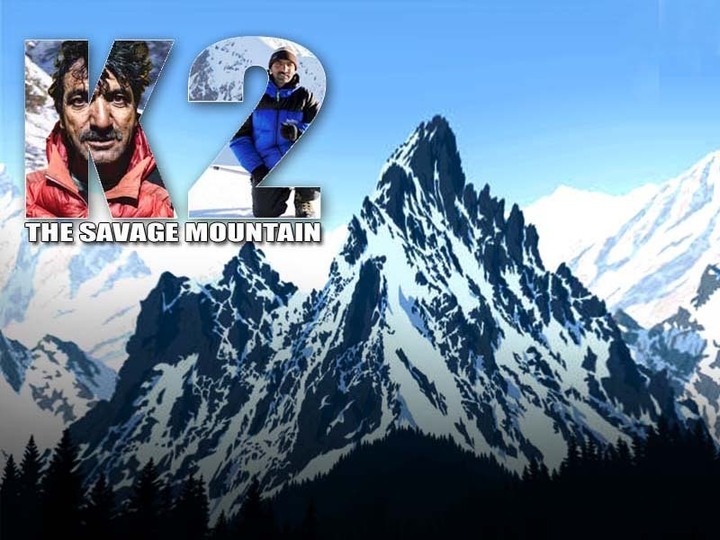 ---
The search for three missing mountaineers – including Pakistan's iconic climber Muhammad Ali Sadpara – was officially called off on Thursday with families saying the trio should now be considered dead on the world's second highest peak.
The announcement by Sajid Sadpara, son of Ali Sadpara, draws the curtain on a dramatic tragedy on K2 that kept Pakistan on the tenterhooks for nearly two weeks. It also drew to a close the perilous search and rescue operation – arguably one of the longest in the history of mountaineering.
Ali ,John Snorri Sigurjónsson of Iceland and Juan Pablo Mohr Prieto of Chile went missing on K2 on Febuary 5 while attempting an unprecedented winter ascent without supplemental oxygen. K2 had never been scaled in winter until only last month when a Nepalese team accomplished the feat.
We may never know why the moutaineers never safely descended from the mountain but experts have weighed in to share what they think happened once contact was lost with them.
Did he fall during the descent?
Sajid, the last person to see the three climbers, told The BBC that he saw them climb over the bottleneck near the summit, meaning they probably did make it to the summit, with the mountaineer's son certain Ali made it to the top.
Most mishaps occur during the descent as climbers are exhausted from the ascent with the adrenaline of making the summit quickly evaporating.
Even a slight loss of balance can send one crashing down into an abyss.
Those who knew Sadpara doubt he would have made such a fatal mistake. It is suspected that he probably failed to make it back because one or both of his partners met with an accident and he stayed on trying to find a way to save them.
Arnold Coster, the co-leader of the K2 winter expedition, told Arab News, that,"I assume they continued for the summit push and either they were caught by the cold or they ran out of oxygen and got into trouble on the way down."
He knew time was not on his side?
Coster said that the three climbers knew they only had a few hours left before their safe weather window closed at noon on February 5.
He said that when they began the summit push they were aware they had a "small weather window."
"After that, the winds would pick up to 30 kilometers per hour until midnight the same day. So, the possibility was small to summit," he told the Saudi-based news outlet.
Did he take a calculated risk?
The K2 expedition team's doctor, Tomas Rotar, said that the ultimate responsibility for climbing failures rests with the climbers themselves.
"We should judge for ourselves if we can go up and down also," he said. "Not only go up. And I think in this ... is the answer to all your questions — why those guys didn't come back," he explained.
Rotar, however, said that it was hard to speculate if they were blinded by their quest to conquer the mountain in winter,as they were all experienced climbers.
"I just know Snorri very well. For me, he was a very reasonable climber. Very experienced. I also think he was maybe a little bit too tired on the summit push because he spent like two whole months already at base camp," he said.
Ali's manager and close friend Rao Ahmed also said Ali was far too experienced to let his passion for the summit overwhelm his judgment, adding that his previous record proved he was capable of turning back in case of danger.
"We look at the climber's past behavior," Ahmed told Arab News over the phone from Skardu. "I can quote so many incidents where Ali bhai [brother] would stop just short of summit and come down."
Ahmed said he had spoken to Ali an hour before the summit attack from Camp 3 and was satisfied that the team was mentally and physically fit.