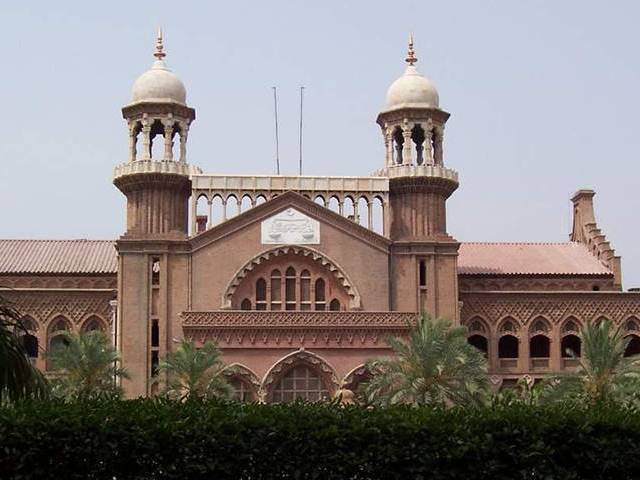 ---
LAHORE:
The Lahore High Court (LHC) imposed a fine of Rs500,000 on Thursday on a petitioner for filing an 'unnecessary petition'.
A written order in this regard was issued by Justice Faisal Zaman Khan on the petition of Shahzana Kazmi, who had challenged fixing prices of various items in decimals.
The written order maintained that the petitioner was not an aggrieved party nor did they inform of a violation of fundamental human rights.
The decision further read that such unnecessary requests can lead to 'chaos in institutions'.
The high court imposed a fine of Rs500,000 on the petitioner for wasting the time of the court and others.
In case of failure to pay the fine within seven days, the court directed for the amount to be recovered through land revenue.
The LHC had imposed a similar fine earlier last year. Chief Justice Muhammad Qasim Khan had fined a trader for 'wasting court's time' after he had filed a peition seeking coronavirus relief fund for traders during the government imposed lockdown due to Covid-19.
In this case, the fine amount was directed to be received under the Inland Revenue Act.

Naeem Mir, the general secretary of Anjuman-e-Tajran, had filed a petition seeking directives to the authorities concerned for giving coronavirus relief fund to traders during the ongoing lockdown.

"It is government's discretion to either continue or put an end to the lockdown, but you people want to get famous through such irrelevant petitions," the LHC CJ remarked.

Those who waste the court's time through such petitions will not be spared at any cost, CJ Qasim Khan said.
COMMENTS
Comments are moderated and generally will be posted if they are on-topic and not abusive.
For more information, please see our Comments FAQ