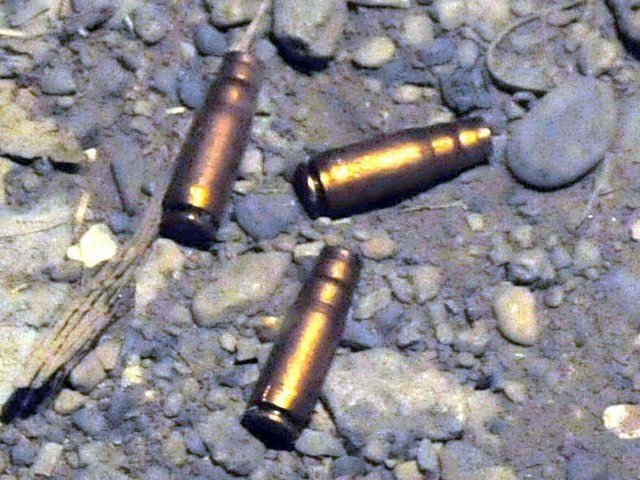 ---
SWABI:
A teenage lover has killed her mother after she took away her cellphone in a central district of Khyber-Pakhtunkhwa, police said on Wednesday. The bizarre matricide took place in the Kotha village of Swabi district, DSP Topi Iftikhar Khan told The Express Tribune.
Giving chronology of events, he said that they had found the body of a woman – identified as Bahar Bibi – inside her house in Kotha village on February 2.
"The woman's 14-year-old daughter was missing while all the furniture appeared to have been tossed around," DSP Khan added. "Gold jewellery was also missing from the house which led us to believe it might have been armed robbery-cum-kidnapping."
An FIR was registered and investigation team formed. Recovery of the missing teen was a priority for police. The cellphone data of the teenager offered early clues.
"We found that she had been in constant touch with her cousin, Arshad Iqbal, who lives in Rawalpindi," DSP Khan said. "We detained him from Pindi… the arrest helped us unravel the mystery."
Also read: Man kills mother over domestic dispute
"Arshad told police investigators that he had received a call from the girl on the day of incident. He rushed to receive her when she told him that she had left her home for good," DSP Khan said.
However, Arshad panicked when she told him that she had also murdered her mother. "This scared the young man out of his wits. He left the girl at his sister's place in Nowshera and left for Rawalpindi alone," DSP Khan said.
The girl was later taken into custody where she told police investigators that she had a love affair with her cousin Arshad Iqbal and that they used to talk over the phone. When the mother discovered, she scolded her and took away her phone.
Read more: Indian teen kills mother for 'objecting to affair with two men'
"She is a child. And her mother believed taking away the phone would nip the affair in the bud," the DSP said. "It didn't. Instead it triggered the teen out of her mind and in a fit of rage she killed her mother."
Based on her confession, DSP Khan said the "girl first shot her mother in the back using her father's firearm and then stabbed her before finally smothering her to death".
She then collected jewellery from the house and ran away hoping her cousin would take her with him to Rawalpindi.
DSP Khan said the tragic matricide was a textbook example of how perilous it could be to give our children unchecked access to modern gadgets before they cross the threshold of adolescence.