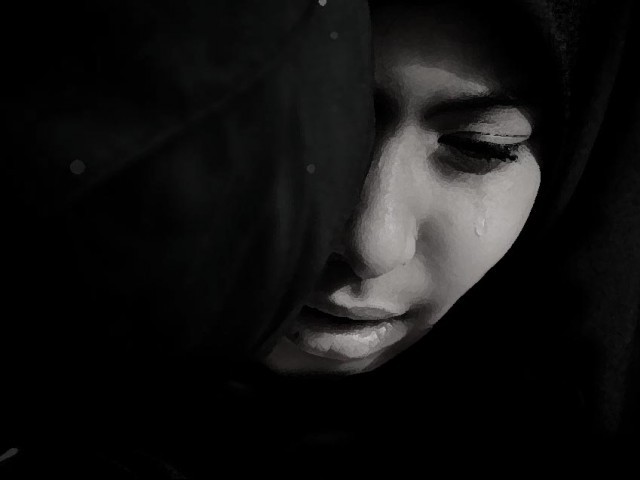 ---
KARACHI:
There was a loud crash and then everything went silent in 10-year-old Zareen Taj's world.
The deafening cacophony of metal banging into metal, tyres skidding and screeching against asphalt and cries of pain were probably the last sounds that Taj, now popularly known as Shaheen the jewellery designer, heard.
Having lost the ability to hear in the aftermath of an accident while on her way back from school, the then young girl was to face an uphill battle to survive in a conservative setting, where people would rarely be sensitive towards the differently-abled, let alone work towards developing a more inclusive community.
Taj, a resident of Baldia, comes from a conservative Baloch family that was struggling in the face of poverty.
Continuing education seemed near impossible and though Taj couldn't hear, she could sense the demeaning and pitiful words sent her way. They would later echo in her ears.
"The looks were even more obvious and getting bullied and mocked was normal," she recalled.
Nevertheless, she found support in her mother, who encouraged her to make the best of what she had. Boltay Haath, a television show focusing on sign language, was also of great help to her in learning the language.
Overcoming challenges with her mother's support, Taj managed to study till intermediate. Meanwhile, she developed interest in art and craft and completed around 40 courses imparting art and craft and sewing and embroidery skills.
A few years of practice was all she needed to develop expertise and start her own small venture.
Also read: Farhan Saeed shares plight of polio workers in Pakistan
"My first investment in the business was a meagre Rs500. I had made some artificial jewellery and decorative items that I sold to my close associates and neighbours," she told The Express Tribune. "The return barely covered the cost of production and while many encouraged my initiative, others weren't as supportive."
These disappointments, however, failed to dispirit Taj.
Things took a turn for the better when access to the internet became easier. She then had an opportunity to widen her client base via online platforms. And since her conservative family did not approve of her doing business online using her real name, she started selling her products as Shaheen.
In 2013, Taj set up a Facebook page to sell jewellery and since then, her business has grown immensely. The 40-year-old, who had begun training in art and craft at 12, now receives orders from across the country and from outside it as well.
It has been 28 years since Taj started her venture and after the demise of her parents, she is the breadwinner in her family, which comprises her two brothers and three sisters.
Taj attributes her growth to the skills she acquired at an early age.
"And I have seen people's attitudes and opinions change," she said.
Taking her venture a step further, she has also started training other women in art and craft and has imparted her skills to 80 thus far.
In recognition of her achievements and struggle, she has also been given multiple awards.
Taj now aims to launch an online training course to be able to help more women learn a skill and gain financial independence.
This story is part of a weekly series that seeks to bring to light the unsung heroes of Karachi - the hawkers, traders, doctors, teachers, engineers, lawyers and daily-wage labourers. It is they who make Karachi the city of lights.
Published in The Express Tribune, February 15th, 2021.