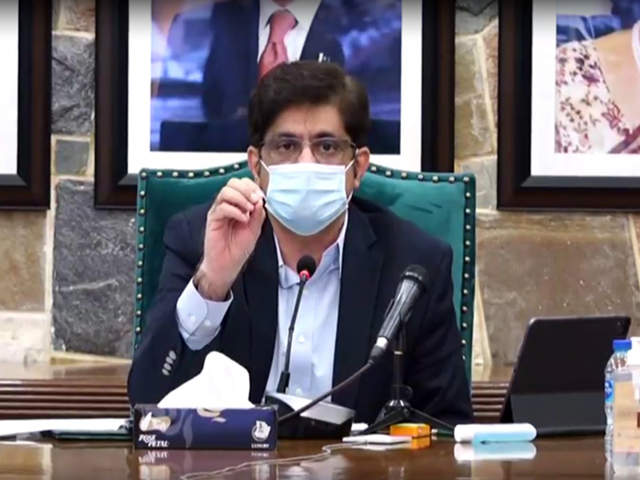 ---
ISLAMABAD:
The Sindh government has once again expressed its inability to hold the local government elections in the absence of a final notification of the census carried out in 2017.
The PPP government informed the Election Commission of Pakistan (ECP) of it decision during a meeting on local government elections in the province
Adviser to the Sindh Chief Minister Advocate Murtaza Wahab appeared before the Election Commission of Pakistan and said it would be unconstitutional to determine constituencies on the basis of interim census report.
Responding to Wahab, the commission directed Inter-Provincial Coordination secretary to take up the matter with the prime minister and also instructed the federal government to publish final census report before March 1.
The chief election commissioner remarked the commission would hear the matter again in the first week of March.
The term of the local governments in Sindh expired on August 30 last year, but the Pakistan Peoples Party-led provincial government had said the elections could not take place until a final notification of the census was issued.
According to the law, the local government elections in all the provinces have to take place within four months after expiry of the term of local bodies.
Under Section 17(1) of the Elections Act 2017, the ECP is responsible to delimit territorial constituencies for elections to the National Assembly, each provincial assembly and local governments in accordance with the provisions of the Constitution, the act, the rules and the applicable local government law.
Section 17(2) of the act reads, "The Commission shall delimit constituencies after every census officially published."
Since a final notification of the census results is still on hold, the delimitation of constituencies — a prerequisite for conducting elections — if carried out would be illegal.
Moreover, the Muttahida Qaumi Movement — an ally of the Pakistan Tehreek-e-Insaf- led federal government — and PPP had rejected the provisional census results of 2017.