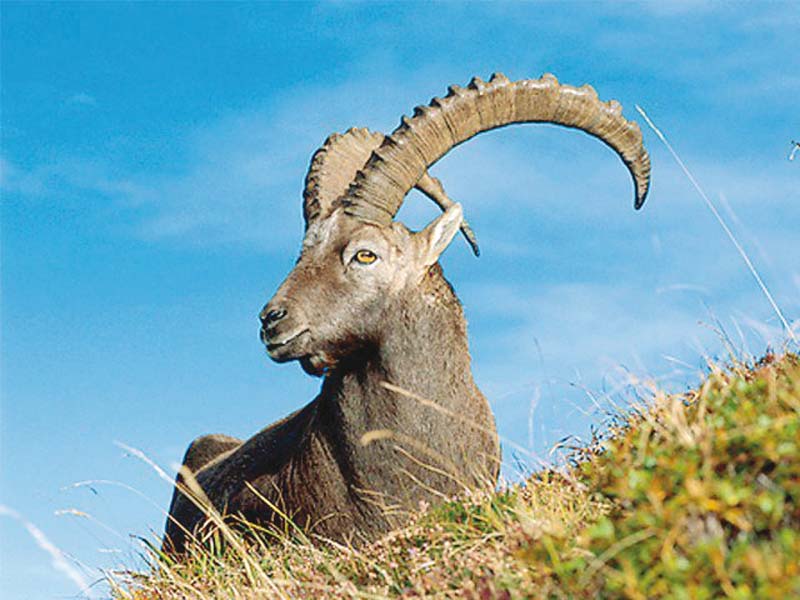 ---
KARACHI:
The Jamshoro district and sessions court sent three men accused of hunting Sindh Ibex on 14-day judicial remand on Wednesday.
The three accused were produced before the court by officials of the Sindh wildlife department who had booked them in a case under the Sindh Wildlife Protection, Preservation, Conservation and Management Act 2020 on charges of illegally hunting Sindh Ibex.
Sending the accused, namely, Hyder Bux, Habib and Khamiso, to jail on remand, the court directed the SWD officials to hand over the meat from the slain Ibex to the Saylani Welfare Trust.
Speaking to The Express Tribune, SWD Inspector Aijaz Ahmed Noondani said that the accused were arrested in a raid in the hilly areas of Thano Ahmed Khan, Jamshoro district. The raid party from Hyderabad, led by Noondani, had reached the hillside around 1am and returned with the accused on Wednesday morning.
"It was a tough route to reach," said Noondani. But, he stressed, the hunting of Sindh Ibex is illegal. "This is a protected animal," he said, adding that the area where the hunters hit the animal was also a protected area.
The meat of the animal that was killed was handed over to the welfare organisation.
Published in The Express Tribune, February 12th, 2021.
COMMENTS
Comments are moderated and generally will be posted if they are on-topic and not abusive.
For more information, please see our Comments FAQ