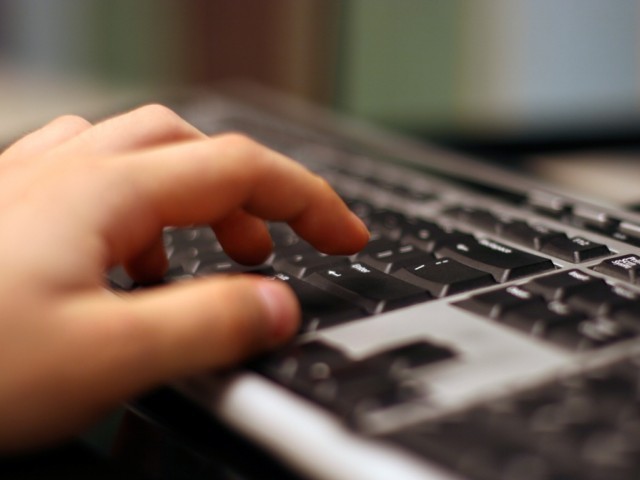 ---
LAHORE:
In an age where almost all sectors of the economy have some form of digital presence, Punjab's farmers appear to be far behind in the race. Agricultural experts from the province believe the sector needs a dedicated online portal to help farmers bridge that gap.
Through the proposed web portal, farmers are expected to have access to modern guidelines, experts, and researchers.
"Pakistan's agriculture sector has enormous untapped potential and a dedicated portal will help farmers improve their yield," said one expert.
The agriculture department has already welcomed the proposal by a group of farmers and offered its support.
"The government would welcome any move that paves the way for the betterment of agriculture in the province," said one official. "Punjab Agriculture Department is ready to provide all possible assistance and guidance for the portal," he added.
According to Aamer Hayat Bhandara, a young farmer from southern Punjab, who has been actively rallying for an online portal, farmers in the province need constant information about new seeds, crops and research.
"We constantly need information related to seeds, diseases and pests. The dedicated portal will provide similar information and guidance to farmers," claimed Bhindara.
Production of certain crops, Bhindara said, has been hit by the pandemic. "We export cotton worth $12 billion annually, but our production has dropped by 45% during the last 12 months due to various reasons, including the pandemic." Experts believe farmers will be able to overcome such challenges with access to modern techniques and ideas.
The proposed portal will not only serve as an important source of information for the farming community but also help the country meet the food security challenges in the future.
When asked about the quality of information available to farmers, one Lahore-based farmer said it wasn't enough. "The information shared by the provincial department is usually one-sided and does not help," claimed Rana Mubashir Hassan, who owns a farm in Lahore.
"Some people think that farmers in Pakistan are illiterate. That isn't entirely true. Most families have at least one person who can use a mobile phone and internet to access the online information," claimed Hassan.
He said that if the information is produced in an easy and consumable format, access will not be an issue. "Videos in Urdu or other local languages will help the farmers."
Published in The Express Tribune, February 12th, 2021.
COMMENTS
Comments are moderated and generally will be posted if they are on-topic and not abusive.
For more information, please see our Comments FAQ