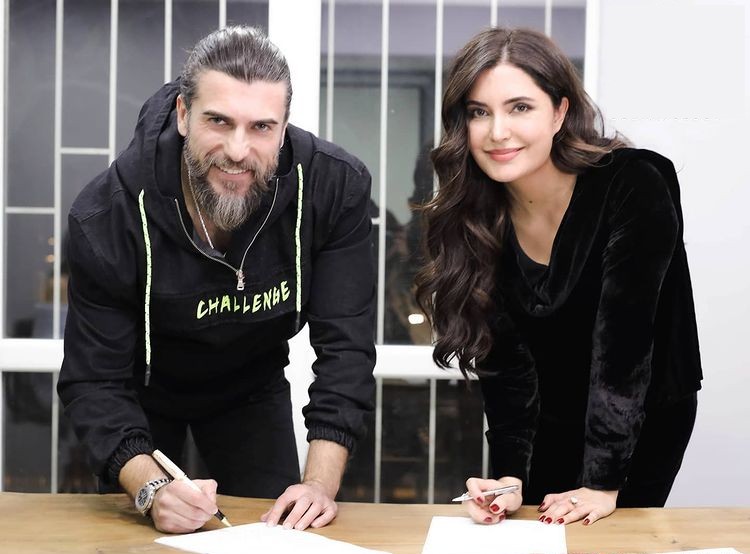 ---
Among the many Pak-Turkey collaborations that have and are taking place, an unexpected union has caught the eye of Diriliş: Ertuğrul fans.
Turns out, renowned actor Hamza Ali Abbasi's dermatologist sister, Dr. Fazeela Abbasi, is launching an exclusive skin care line for men. And she's making the popular Turkish serial actor, Cengiz Coşkun – better known as Turk Alp – the face of her brand.
Taking to Instagram on Tuesday, Fazeela shared a picture of herself and the actor as the two signed a contract. She wrote in the caption, "Announcing the pioneer launch of 1st ever Men's exclusive Skin Care line in Pakistan & Gulf with @cengizcoskunnn as face of the DFA brand."
Coşkun shared the same picture on his social media and wrote, "Hello everyone, l am excited to announce that l will be endorsing the first ever Men's exclusive Skin Care line by @drfazeelaabbasi as a brand ambassador. Jald Mulaqat ho gee (Will see you soon) #pakistan #dubai."
Earlier in January, Fazeela was spotted hanging out with famed Turkish actors Nurettin Sönmez and Ayberk Pekcan. The duo had arrived in Islamabad on Tuesday as part of a 20-member contingent with Turkish Foreign Minister Mevlut Cavusoglu. As per Fazeela's Instagram stories, it was "A wonderful evening with Bamsay and Arthuk Bey."
While many praised her newly formed alliance and congratulated her for starting the venture, some shared their reservations against the increasing collaborations, especially in terms of ambassadorship.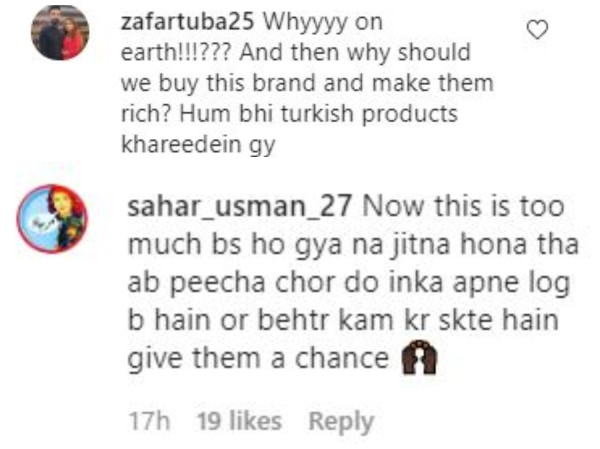 "Why on earth? And then why should we buy this brand and make them rich? We will also buy Turkish products," commented a user. "Why him, what about Pakistani faces? Fawad Khan, Atif Aslam, Ali Zafar, Nouman Ijaz's son, they are far better than these Turkish actor," chimed in another.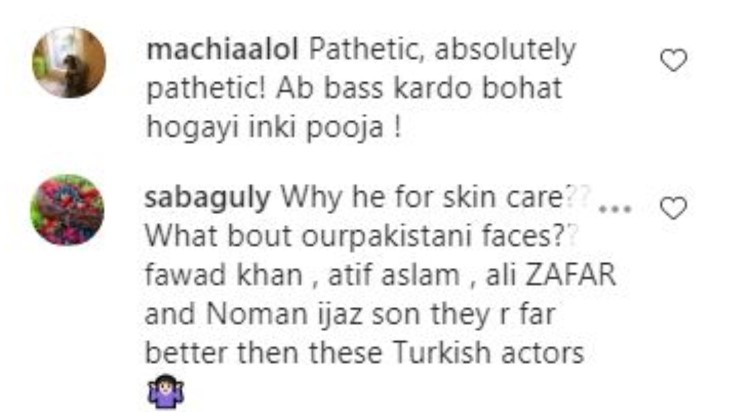 One user had had enough, "Now this is too much. Bus hogaya na jitna hona tha, we have our own celebrities please give them a chance!"
Some also felt Fazeela should have collaborated with her own actor brother. "Who could be a better brand ambassador than Hamza Ali Abbasi?" asked a disheartened fan. "Hamza se he karwaletay yaar," commented another. "Your own brother would have been the perfect choice for your brand," rang in the echo chamber.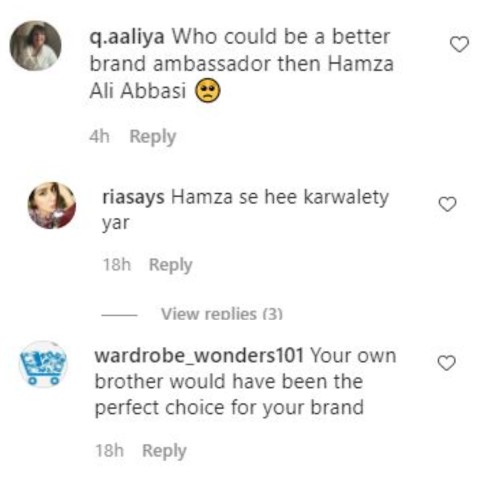 Nevertheless, the majority are thrilled and Turkish celebs look more than excited to be part of these Pakistani ventures.
Have something to add to the story? Share it in the comments below.