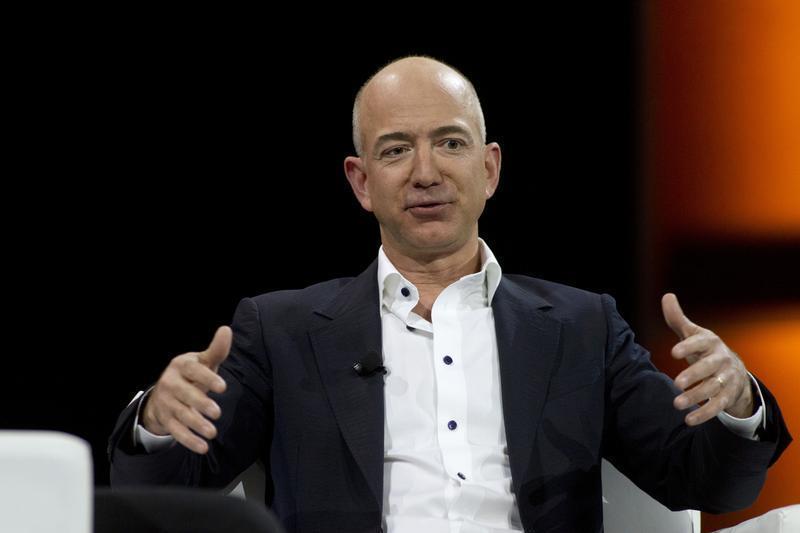 ---
Amazon founder Jeff Bezos is stepping down as chief executive of the tech company he founded but said the move "isn't about retiring".
This summer, Bezos, 57, will hand the keys of the world's largest online retailer to Andy Jassy, head of its cloud division Amazon Web Services known as AWS. The announcement on Tuesday settles a long-running question about who would replace the world's second-richest person at the company's helm.
In a note to employees, Bezos said he will stay engaged in Amazon as executive chair while focusing on other projects.
Here are some of his highlights:
Amazon: As executive chair, Bezos said he planned to focus on "new products and initiatives".
Amazon takes on Netflix in India with cheaper mobile-only Prime Video plan
Day 1 Fund: A philanthropic endeavor announced in September 2018 to fund existing nonprofits that help homeless families and create a network of new, non-profit, tier-one preschools in low-income communities
Blue Origin: Bezos' space company, which aims to make access to space cheaper with reusable launch vehicles. The company is currently testing rocket systems, as well as a moon lander called Blue Moon, with a first mission planned in 2024.
Bezos Earth Fund: Bezos last year pledged $10 billion to fund scientists, activists, nonprofits, and other groups fighting to protect the environment and counter the effects of climate change. He announced the first 16 recipients, of a total of $791 million in grants, in November.
Amazon hit with class-action lawsuit over eBook price fixing
The Washington Post: Bezos bought the US newspaper in 2013 and is credited with revitalizing the brand into a powerful player in online media.
Bezos is ending his role as CEO on a high note: The business he began as an internet bookseller 27 years ago is now one of the world's most valuable companies and posted three consecutive record profits after losses in decades prior. On Tuesday, Amazon reported quarterly sales above $100 billion for the first time.
COMMENTS
Comments are moderated and generally will be posted if they are on-topic and not abusive.
For more information, please see our Comments FAQ